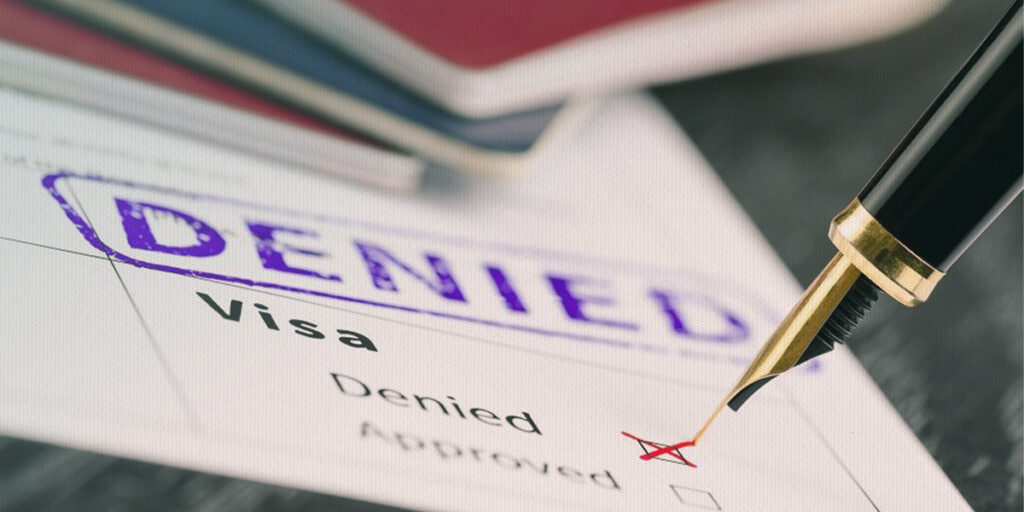 Foreign spouses who marry U.S. citizens generally start with a conditional green card. The conditional status lasts for a period of two years. U.S. Citizenship and Immigration Services (USCIS) uses the conditional status like a probation period. Before the end of the conditional period, the couple must file Form I-751, Petition to Remove Conditions on Residence and prove a bona fide marriage. Getting an I-751 approved is essential for the conditional resident to remain in the United States and obtain the permanent 10-year green card. Getting an I-751 denied can result in the foreign spouse being removed from the U.S.
If USCIS denies your Form I-751, the agency will send you a letter explaining the reason for the decision. That letter will also include a Notice to Appear (NTA) in immigration court for removal proceedings.
The best way to obtain an approval is to approach the process proactively. That is, understand what the I-751 petition is and prepare for it so that you meet the requirements. Getting an I-751 denied will lead to jeopardizing your permanent residence in the U.S. and/or expensive legal fees in an attempt to fix the situation.
Why There's a Conditional Period
Historically, green card fraud through marriage has been a problem in the U.S. immigration system. Obtaining a green card through marriage is one of the quickest ways that foreign nationals can acquire permanent residence. Unfortunately, some have abused the U.S. immigration system to acquire these benefits. U.S. lawmakers established the conditional period to help weed out the few that are using marriage to circumvent immigration laws. Once USCIS approves the I-751 petition, those conditions on residence are removed and the conditional resident becomes a lawful permanent resident with a 10-year green card.
RECOMMENDED: Tips for Avoiding the I-751 Interview After Conditional Residence
Common Reasons for Form I-751 Denial
A conditional resident must remove the conditions on residence (I-751 approval) in order for him or her to remain in the United States permanently. If USCIS is unsatisfied with your I-751 petition, they may deny it. Some of the most common reasons for getting an I-751 denied include:
Insufficient Evidence of a Bona Fide Marriage
The purpose of the I-751 petition is for you (and your spouse) to prove that you have a legitimate marriage. There is a burden of proof is on you to provide evidence that you entered the marriage in good faith.
It isn't sufficient to submit a marriage certificate. A typical married couple will have evidence that they are combining their lives together. Areas that you'll need to provide strong evidence include:
Birth certificate(s) of any children born into the marriage (if applicable)
Evidence of combined finances
Evidence of cohabitation (living together)
As you can imagine, it's unlikely that someone who had faked a marriage would be able to provide the evidence listed above.
RECOMMENDED: 33 Great Documents for Proving a Bona Fide Marriage on an I-751 Petition
You don't need to have every item listed above. However, the more evidence you have, the better. It will all contribute to an I-751 approval. It's also important that your evidence is from the two-year period since you were approved for conditional residence.
Some couples may have extraordinary circumstances that make obtaining this evidence very difficult. If you are unable to gather much evidence because of special circumstances, speak to an immigration attorney that can provide some guidance and strategy.
Late or No Filing
USCIS provides very specific guidelines on the timing for filing your Form I-751. When filing jointly with your spouse, you must file the petition with USCIS within the 90-day period prior to the expiration date on the conditional green card.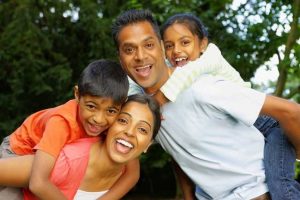 If you file the I-751 petition too early, USCIS will reject it and mail it back to you. If you file too late, USCIS may deny your I-751 petition and refer your case to immigration court for removal proceedings. That's because you become undocumented and deportable once your status expires. USCIS will mail you a letter that explains why you received an I-751 denial.
Of course, if you don't file your petition at all, you become deportable even if you haven't received a letter.
If you happen to be filing Form I-751 with a waiver to the joint filing requirement, you may file early or late. However, Immigration and Customs Enforcement (ICE) may still move forward enforcing your removal. That's why it's essential to work with an immigration attorney if you need to file an I-751 petition after the deadline.
Barring extraordinary circumstances, there's no excuse for filing late. CitizenPath makes the process easy. Our affordable, online immigration service guides you through the form and provides filing instructions customized to your situation. It's designed by immigration attorneys. So we can guarantee your I-751 approval. Learn more >>
Ineligibility
USCIS will review your case to double check your eligibility for permanent residence in the United States. During this process, USCIS does deny some I-751 petitions.
The most obvious reason that USCIS may deny an I-751 is marriage fraud. If USCIS believes that you have a sham marriage for the purpose of circumventing immigration laws, USCIS will deny the petition and refer your case to an immigration judge.
But during the review, a USCIS officer will consider all aspects of your eligibility. They will re-review your criminal background history. If you are discovered to have a criminal record, USCIS may find you inadmissible to the United States, and deny your I-751 petition.
These are serious consequences that generally require the support of an experienced legal professional. Therefore, if you find yourself in immigration court, consult with an immigration attorney that can help you.
About CitizenPath
CitizenPath provides simple, affordable, step-by-step guidance through USCIS immigration applications. Individuals, attorneys and non-profits use the service on desktop or mobile device to prepare immigration forms accurately, avoiding costly delays. CitizenPath allows users to try the service for free and provides a 100% money-back guarantee that USCIS will approve the application or petition. We provide support for the Petition to Remove Conditions on Residence (Form I-751), Green Card Renewal/Replacement (Form I-90), Citizenship Application (Form N-400), and several other immigration packages.
Note to Reader: This post was originally published on January 22, 2019, and has been modified with improvements.
Want more immigration tips and how-to information for your family?
Sign up for CitizenPath's FREE immigration newsletter and
SAVE 10%
on our immigration services