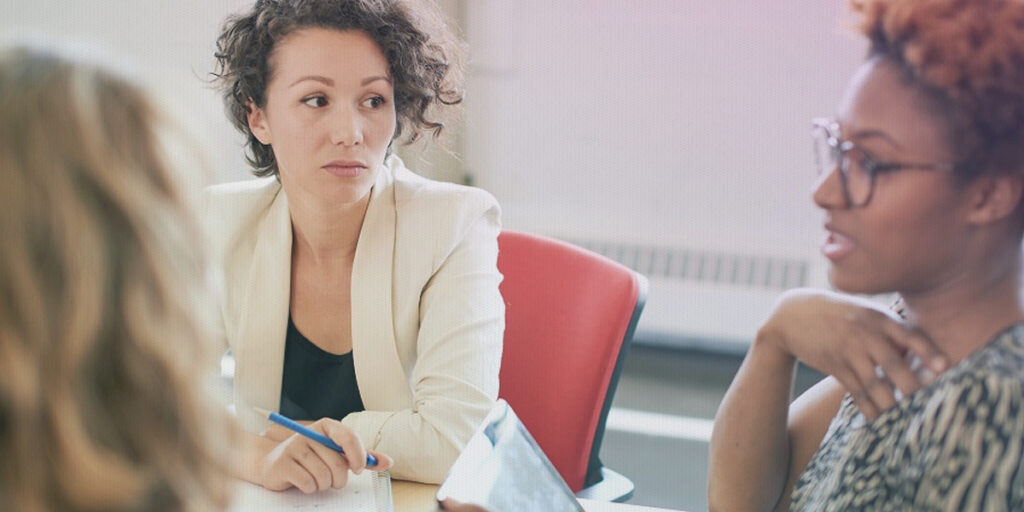 U.S. Citizenship and Immigration Services (USCIS) will likely require you to attend an interview if you applied to adjust status. Adjustment of status is the process of applying for permanent residence (green card) from inside the United States. USCIS uses the interview to confirm information provided by applicants (and often petitioners) is accurate and up-to-date. Use this article as an adjustment of status interview checklist to help you get ready.
The adjustment of status interview is a standard part of the process for most applicants after filing Form I-485, Application to Register Permanent Residence or Adjust Status. Try not to worry. Get excited. Generally, the interview is the final step. Most applicants walk away knowing that USCIS plans to approve the I-485 application and will grant a green card.
USCIS may waive the interview for certain applicants with especially straight forward cases that include strong evidence. But this is the exception. The adjustment interview is almost a certainty if you submitted Form I-485 application on the basis of marriage to a U.S. citizen or permanent resident.
Who Must Attend Adjustment of Status Interview
USCIS requires both the applicant and petitioner to attend the adjustment of status interview in some cases. This is most common in cases when the petitioner is a spouse but is possible for other categories as well. USCIS does not require employers to attend interviews for employment-based I-485 applications.
USCIS will generally schedule the interview appointment at an office nearest you. If you don't live within a couple hours' drive from an office, this may require a long drive and an overnight stay.
Take a Competent Interpreter
An applicant who is not fluent in English may use an interpreter for the adjustment interview. An interpreter, who can proficiently translate between English and your native language, can help facilitate the interview. You'll understand the questions better and be able to more accurately answer them.
Misunderstandings Can Lead to Denials
Many applicants error by not bringing an interpreter when they should. If you do not speak English reasonably well, confusion can lead to suspicion and denial. If you do not understand the USCIS officer or the officer does not understand your answers, it may appear that you are being dishonest or trying to hide information. The language barrier could lead to a denial.
Interpreter Qualifications
Generally, you should not use a friend or family member as an interpreter. The individual should be a "disinterested" third party. The interpreter needs to take a valid, government-issued identity document and translate what the officer and the applicant say word-for-word to the best of his or her ability without adding the interpreter's own opinion, commentary, or answer.
The USCIS officer may disqualify an interpreter if the officer believes the integrity of the examination is compromised by the interpreter's participation or the officer determines the interpreter is not competent to translate. For example, if the applicant's sister is the interpreter or the officer is already fluent in the applicant's native language, the officer may excuse the interpreter.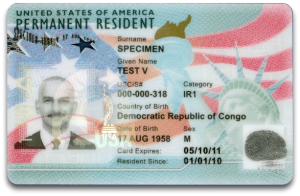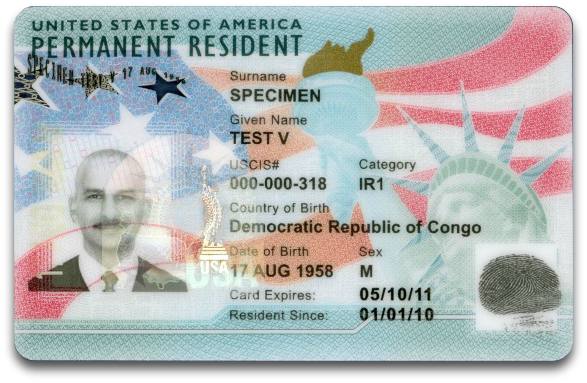 Adjustment Interview General Waiver Categories
USCIS officers may waive an adjustment of status interview, on a case-by case-basis, if he or she determines it is unnecessary. The reasons an officer may decide to waive an interview include, but are not limited to, cases for:
Applicants who are clearly ineligible;
Unmarried children (under 21 years of age) of U.S. citizens;
Parents of U.S. citizens;
Asylees and refugees who were previously interviewed by a USCIS officer; and
Unmarried children (under 14 years of age) of lawful permanent residents.
The best way to avoid an interview is to prepare a strong adjustment of status application package that has the following characteristics:
Complete

Include all forms and evidence that will be necessary to adjudicate your case. Submit the I-693 medical exam results concurrently with Form I-485. Organize your AOS package so that it is easy to disassemble and find all items.

Accurate and free of inconsistencies

Many forms request some of the same information. Make sure all answers are consistent and truthful. Inconsistent answers will lead to more questions.

All supporting documents

Submit all evidence and supporting documentation as required for each form. Many applicants overlook some items and get an RFE. If multiple forms require the same evidence, include it as required for each form.

Professional translations

You may provide your own certified translations. However, most people don't know how to format translated documents in a suitable manner. Get a professional to translate your foreign language documents.
Need help making sure you've done everything correctly? In addition to your prepared forms, CitizenPath provides you with a set of personalized filing instructions. Our filing instructions are customized to your answers in the application so you know what to do for your specific situation. The filing instructions provide detailed directions on supporting documents, how to organize your application, and where to mail it.
However, there is never a guarantee that USCIS will waive an adjustment interview. If a USCIS officer determines that an interview for an applicant in any of the above categories is necessary, they will conduct an interview.
RECOMMENDED: I-485 Interview Preparation
What to Take to Interview
The USCIS appointment notice will include an adjustment of status interview checklist of items to take to your interview. Always take the items listed in your appointment notice. The following list will help you get prepared. You should expect to take the following items:
Government-Issued Photo ID. Typically your passport (even if expired) but can also be any other government-issued photo ID like a driver's license.
Appointment notice (I-797C, Notice of Action) for your I-485 interview.
A complete copy of your adjustment of status application packet. In addition to Form I-485, have available any other forms (e.g. I-130, I-130A, I-864, I-131, I-765) you may have submitted.
Originals of any supporting documents that you submitted to USCIS with the adjustment of status application. Especially important examples include birth, marriage and death certificates as well as divorce decrees (if applicable).
Your passport (unless you are in certain categories such as refugee/asylum).
Any other travel documents, for example your advance parole permit if you traveled while awaiting your interview.
Doctor's report from your required medical examination on Form I-693 (if you did not submit this report with the original adjustment application as recommended).
If applying based on employment, an up-to-date employment verification letter, documenting continued employment at a specified salary.
If applying based on marriage, copies plus originals of documents proving your bona fide marriage.
Changes in Circumstances
The USCIS officer will likely ask if you have any changes in circumstances that affect the answers on your adjustment of status application. Some examples include the birth a child, new employer, or new address. The officer is looking for any changes that affect your eligibility. Don't forget to take evidence of these new developments. For example, take a birth certificate for a new child born into the marriage or a marriage certificate if you got married. If your changes include contacts with law enforcement or any immigration problems, speak to an immigration attorney before attending your interview.
RECOMMENDED: Adjustment of Status Denial Due to Changes in Circumstances
Interview Questions
A standard adjustment of status interview is less than 30 minutes in length. After introductions and swearing in, there isn't much time for questioning. Be familiar with your entire application package. You should be able to verbally confirm your answers from all forms. Typically, the USCIS officer will ask you questions about your application and ask you to verify or explain certain answers. If you've truthfully answered questions on Form I-485, there's no reason to be anxious.
For applicants that filed Form I-485 based on spousal relationship, the questions may get slightly more personal. USCIS always makes extra efforts to verify that marriage-based applicants do not use a fake marriage to evade immigration laws. In other words, they want confirmation your marriage is the real deal.
Sample Adjustment of Status Interview Questions for Spouses
How, when and where did you meet your spouse?
Where and with whom did your spouse live when you met your spouse?
Who lives at your address now?
What is your spouse's date of birth?
Where did your spouse work when you met him/her?
What type of work does your spouse do?
What is your spouse's work schedule?
How much is spouse's salary?
Are both spouses' salaries deposited into the same bank account?
What bank account do you use?
Did your spouse have a car when you met? What model, color, etc?
Are these the cars you and your spouse current drive?
If not, when did you and/or your spouse change cars?
If you now have cars, how much money is owed on them? How much is the monthly payment?
When did you and your spouse decide to get married? Was there a proposal? Who proposed? When and where did it take place?
Did you and your spouse live together prior to your marriage? Where and how long?
When did you and your spouse move in together?
When did you get married?
If you had a celebration, what food/beverages were served?
Did you and your spouse go on a honeymoon? If yes, where?
Who pays the rent/mortgage? How is it paid? (Do you mail it? Hand-deliver it?)
Where does your landlord live?
How many sleeping rooms does your home have?
Are all the sleeping rooms on the same side of the home?
What size bed do you and your spouse have?
Can you describe the pieces of furniture in your bedroom?
This is a small sampling of possible questions. In practice, USCIS may ask a wide variety of questions to help make a determination if you and your spouse have a bona fide marriage.
After the Interview
If everything goes well at your interview, the USCIS officer will approve your I-485 application. In some cases the officer may be able to place an "I-551" stamp inside your passport. Regardless, USCIS will process the new green card and mail it to your address on record.
However, not all adjustment of status interviews end with a decision. The USCIS officer may tell you that you will receive a decision in the mail. Don't be discouraged. This isn't unusual.
It's also possible that a USCIS officer cannot approve your case if he or she requires additional evidence. If USCIS requests additional evidence, be certain to submit the documentation requested by the deadline issued. USCIS will send you a decision by mail.
If it's been 90 days since your I-485 interview and you still don't have a decision, call USCIS at 1-800-375-5283 to request an in-person InfoPass appointment. It's important to follow up.
---
Use this adjustment of status interview checklist as a tool to help you prepare for the interview. If you've been truthful throughout the process and prepare as suggested, you have a much better chance of getting an approval.
About CitizenPath
CitizenPath provides simple, affordable, step-by-step guidance through USCIS immigration applications. Individuals, attorneys and non-profits use the service on desktop or mobile device to prepare immigration forms accurately, avoiding costly delays. CitizenPath allows users to try the service for free and provides a 100% money-back guarantee that USCIS will approve the application or petition. We provide support for the Adjustment of Status Application (I-485), Petition for Alien Relative (Form I-130), and several other immigration services.
Note to Reader: This post was originally published on June 25, 2019, and has been modified with improvements.
Want more immigration tips and how-to information for your family?
Sign up for CitizenPath's FREE immigration newsletter and
SAVE 10%
on our immigration services