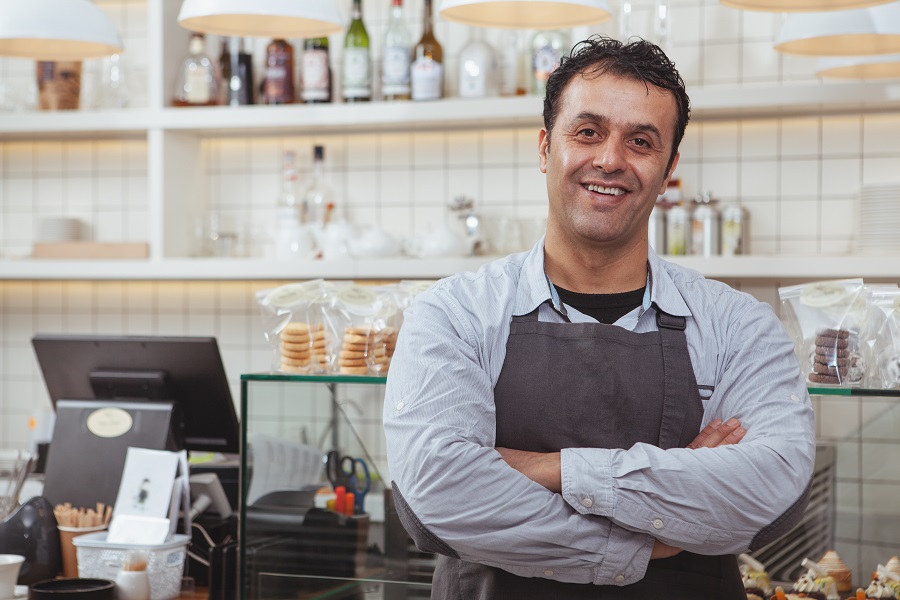 You may be wondering if you can get a green card if you've worked in the United States without permission. Perhaps you learned that you may be eligible to adjust status to permanent resident but also know that unauthorized employment in the United States is generally a bar from adjustment. This means that unauthorized employment can make many people ineligible to apply for a green card. Employment without permission from the U.S. government before filing Form I-485, Application to Adjust of Status, and after applying can have a negative impact.
Generally, unlawful employment is a violation of your nonimmigrant status and can result in a denial of your application. Fortunately, there's an exception for certain individuals like immediate relatives of U.S. citizens.
Unauthorized Employment Explained
First, it is important to define what the U.S. government considers to be unauthorized employment. According to the USCIS policy manual, "Unauthorized employment is any service or labor performed for an employer within the United States by a foreign national who is not authorized by the INA or USCIS to accept employment or who exceeds the scope or period of the foreign national's employment authorization."
Do not make the assumption that unpaid employment is always lawful. Generally, pure volunteer work will not trigger the bar. But some unpaid employment may be viewed differently by USCIS. If you performed any kind of work, consider speaking to an immigration attorney for analysis of your specific situation.
The two bars are codified in the Immigration and Nationality Act (INA) as 245(c)(2) and 245(c)(8).
Timing of Employment
Together, these bars apply to any period of time. The first bar applies to periods of unauthorized employment prior to filing the adjustment application. It doesn't matter if it was several years ago and you've departed and reentered the U.S. since that time. The second bar covers any time engaged in employment not authorized while physically present in the U.S. Thus, a USCIS officer may evaluate an applicant's entire history in the United States to determine if any unlawful employment occurred.
It also includes the period after filing an adjustment of status application and before the permanent resident status is granted. If the applicant does not request employment authorization and/or has not yet been granted an Employment Authorization Document, the employment is potentially unauthorized to work.
For purposes of these bars, an applicant is authorized to work while a properly filed adjustment application is pending if:
The applicant applied for and USCIS authorized employment;
USCIS granted the applicant employment authorization prior to filing an adjustment application and the authorization does not expire while the adjustment application is pending; or
The applicant did not need to apply for work authorization, because such authorization is incident to the applicant's nonimmigrant status.
Exceptions for Immediate Relatives and Other Categories
These bars to adjustment (INA 245(c)(2) and INA 245(c)(8)) do not apply to the immediate relatives of U.S. citizens and intending immigrants from several other classes. Immediate relatives include the spouse, parents and unmarried children (under age 21) of U.S. citizens. Any other category of family-based immigrant is not protected by this exception. For example, the adult son or daughter of a U.S. would not be covered by this exception. Likewise, the spouse of a permanent resident would not be included.
The bars for unauthorized employment do not apply to the following categories:
Immediate relatives of U.S. citizens;
Violence Against Women Act (VAWA)-based applicants;
Certain physicians and their accompanying spouse and children;
Certain G-4 international organization employees, NATO-6 employees, and their family members;
Special immigrant juveniles; or
Certain members of the U.S. armed forces and their accompanying spouse and children.
If you have unlawfully worked in the U.S. and intend to apply for permanent residence, speak to an immigration attorney that can analyze your specific situation. Working without legal authorization in the U.S. can result in a denial of your green card application. In some cases, it can even result in removal (deportation) proceedings.
RECOMMENDED: Adjustment of Status Denial Due to Changes in Circumstances
Section 245(k) Exception for Unauthorized Employment
There is a separate exception for certain employment-based green card applicants with a history of unauthorized employment. In fact, this exception covers various violations (not just employment). However, only applicants in certain categories (EB-1, EB-2, EB-3, and religious workers) may qualify to adjust status using Section 245(k).
Section 245(k) facilitates adjustment of status for this limited group of nonimmigrants if entry to the United States was lawful and unauthorized employment did not exceed an aggregate period of 180 days. Generally, the clock begins on the day you accepted employment and ends once the employment is terminated. An accurate calculation of calendar days in violation, evidence of employment termination, and other factors are extremely important to document eligibility.
Section 245(k) is a special tool to correct some violations after entry into the United States. But we highly recommend the assistance of an immigration attorney to guide you through this process and help ensure you remain eligible for the exception.
Adjustment of Status and Employment Authorization
Remember, successfully filing Form I-485 does not provide employment authorization. The adjustment of status applicant must also apply for and be granted employment authorization. Generally, the applicant must file Form I-765, Application for Employment Authorization, and receive an Employment Authorization Document before accepting employment.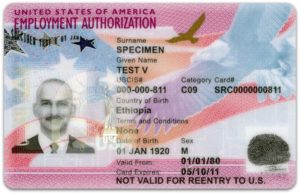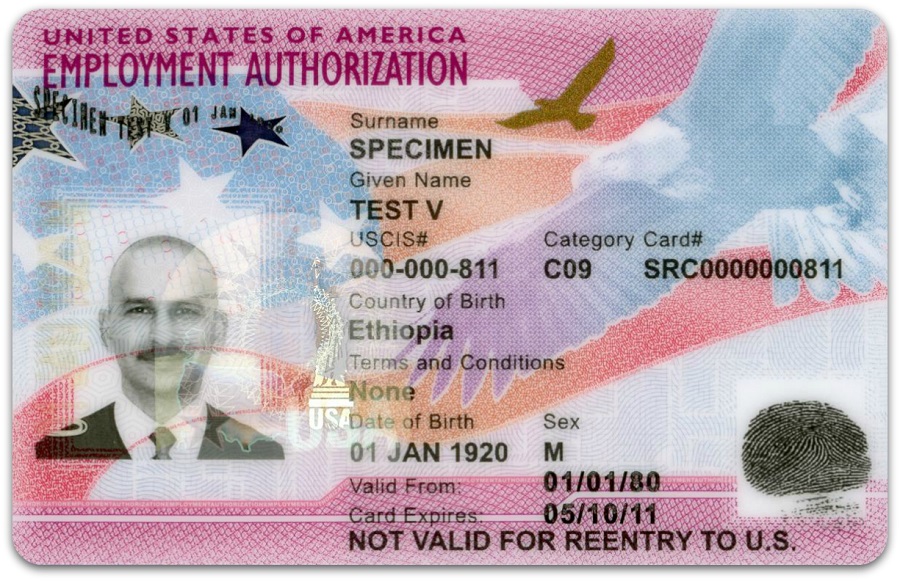 Certain employment-based nonimmigrants such as H-1B or TN may not require the EAD. Their visa status provides employment authorization. But applying for the EAD concurrently with Form I-485 is generally very practical because:
There is no Form I-765 filing fee when filed concurrently with Form I-485 and the I-485 fee has been paid;
An EAD allows the AOS applicant to work for virtually any employer; and
The employment visa may expire while waiting for a green card.
An adjustment applicant applying as an immediate relative may be eligible to file Form I-485 even if the applicant is now employed or has ever been employed in the United States without authorization. Outside of this exception and the other protected categories, applicants with unauthorized employment will likely receive a denial and should strongly consider contacting an immigration attorney before applying. An immigration attorney can analyze your specific situation and can advise you of your options if you do not qualify for the exceptions.
About CitizenPath
CitizenPath provides simple, affordable, step-by-step guidance through USCIS immigration applications. Individuals, attorneys and non-profits use the service on desktop or mobile device to prepare immigration forms accurately, avoiding costly delays. CitizenPath allows users to try the service for free and provides a 100% money-back guarantee that USCIS will approve the application or petition. We provide support for the Adjustment of Status (Form I-485), Green Card Renewal (Form I-90), Citizenship Application (Form N-400), and several other immigration packages.
Want more immigration tips and how-to information for your family?
Sign up for CitizenPath's FREE immigration newsletter and
SAVE 10%
on our immigration services