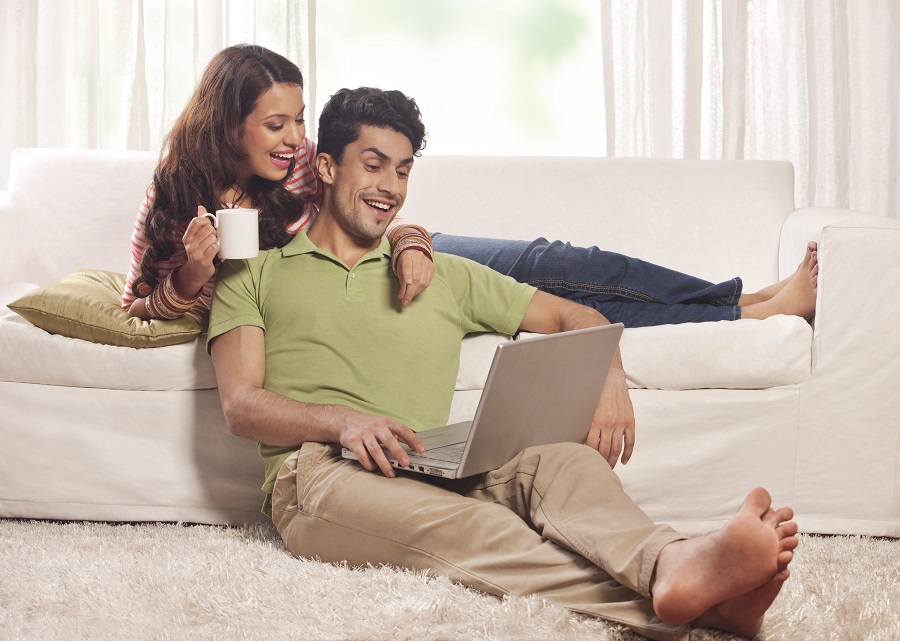 A "spouse visa" in this article is a term to refer to an immigrant visa (green card) for spouses. The U.S. government may issue a spouse visa to the foreign national spouse of a U.S. citizen or permanent resident. For couples who have been married more than two years, the U.S. Department of State will issue an "IR1" visa. On the other hand, spouses who have been married less than two years get a "CR1" visa. This code indicates that the new permanent resident (green card holder) is a conditional resident. In fact, most spouse visa beneficiaries are approved as conditional residents.
Immigration officials, from the U.S. Department of State and also U.S. Citizenship and Immigration Services (USCIS), scrutinize spouse relationships more than other types of immigrant visa applications. That's because there's been an historically high rate of visa fraud for marriages as compared to other relationships. Therefore, immigration officials want reassurance that the marriage is legitimate and that the foreign spouse is obtaining a green card based on a genuine relationship.
Forms & Expenses
The cost considerations below are for a spouse visa through consular processing. The adjustment of status path (for applicants physically present in the U.S.) come with additional costs.
RECOMMENDED: Adjustment of Status vs Consular Processing
| Fees for USCIS, NVC or U.S. Consulate | Fee (USD) |
| --- | --- |
| Form I-130, Petition for Alien Relative | $535 |
| Form I-130A, Supplemental Information for Spouse Beneficiary | $0 |
| DS-260, Immigrant Visa Application | $325 |
| Form I-864, Affidavit of Support | $120 |
| Form I-693, Report of Medical Examination and Vaccination Record | $0 |
| USCIS Immigrant Fee | $220 |
| Total Cost for Typical Spouse Visa | $1,200 |
There are other costs associated with an application for a spouse visa. For example, every applicant must submit a Form I-693 completed by a USCIS-approved physician. There is no fee for the form. However, the doctor will charge a fee for the exam. The cost of the required medical exam will vary by country, doctor, and any additional vaccinations that may be required. Other costs may include photos to submit with the application, postage, and any transportation fees associated with travel to a consular interview.
Requesting the Spouse Visa
To start the process of applying for the spouse visa, you won't have to submit all of the forms above. In other words, all of the forms are not filed together. Initially, the U.S. citizen or permanent resident files Form I-130 and I-130A with USCIS. Form I-130 is a request by the U.S. citizen or permanent resident to make a visa available to a foreign national spouse.
It's extremely important to prepare a complete I-130 petition package with all of the necessary supporting documents when filing for a spouse visa. USCIS may send a Request for Evidence (RFE) if any information is missing. This additional step will delay the case and increase the time it takes to approve the petition. The typical I-130 petition package will include:
USCIS Filing Fee

Submit $535 payment for your USCIS fees. Make the check or money order payable to U.S. Department of Homeland Security. (Current fee at the time of writing this article.)

Cover letter (optional)

A cover letter is not required, but it can help itemize the documents that you are submitting and highlight any extraordinary circumstances that you want to clarify. Review a sample I-130 cover letter.

Form I-130, Petition for Alien Relative

Submit an accurately prepared petition. The best way to keep your case on schedule is to fill out the form correctly and neatly. Don't forget to sign.

Form I-130A, Supplemental Information for Spouse Beneficiary

The Form I-130A is only required for the beneficiary spouse. If your spouse is outside the United States, he or she is not required to sign Form I-130A.

Proof of status

If you are a U.S. citizen, submit a photocopy of a birth certificate (if U.S. born), passport, naturalization certificate, certificate of citizenship, or consular report of birth abroad. If you are a lawful permanent resident, submit a photocopy of both sides of your green card or other proof of permanent residence.

Marriage certificate

Include a copy of your marriage certificate to prove that there is a family relationship between you and your spouse.

Proof of previous marriages terminated

If either you or your spouse were previously married, submit copies of documents showing that all prior marriages were legally terminated such as a divorce decree or death certificate (if the marriage was terminated due to the death of a spouse).

Passport photos

Submit two passport-style color photos of yourself and two passport-style color photos of your spouse taken within 30 days of filing the petition. (Exception: The foreign national spouse does not need to submit photos if currently residing outside the U.S.)

Evidence of a bona fide marriage

Include evidence that you have a bona fide marriage. It's important to demonstrate you married for genuine reasons, not to evade U.S. immigration laws for the sole purpose of obtaining a green card. You'll need to submit copies of documents that show evidence of shared financials liabilities, assets, insurance, tax filings, birth certificates of child born in to the marriage, or other documents that you feel shows your bona fide relationship. Read Evidence of Bona Fide Marriage to Support a Spousal I-130 Petition for more extensive information and example evidence.
The example I-130 package described above is for a typical spouse visa case. Depending on your specific case and how you answer questions on the petition, additional documents and/ evidence may be required at the time of filing.
CitizenPath's I-130 preparation service can help you prepare the petition. Our low-cost software was designed by immigration attorneys to make the process easier and help eliminate common errors that create delays and rejections. Upon completion, you'll receive the Form I-130, Form I-130A (ready to sign) and filing instructions that have been customized to your answers and specific situation.
Spouse Visa Timeline
As mentioned in a previous section, the I-130 petition is a request by the U.S. citizen or permanent resident to make a visa available to a foreign spouse. For spouses of U.S. citizens, a visa is always available. Spouses of U.S. citizens are considered immediate relatives. On the other hand, spouses of permanent residents are considered family preference immigrants and may experience a bit more of a wait for a visa to become available. However, once USCIS approves the petition, the process is essentially the same for both.
The basic steps to the spouse visa process are as follows:
File I-130 Petition Package with USCIS
Obtain USCIS approval (or denial) on petition
Apply for immigrant visa (DS-260)
Complete required medical exam
Attend visa interview at the U.S. Embassy
Receive immigrant visa is passport
Pay immigrant fee online
Travel to United States
Receive physical green card in the mail (typically within four weeks of entry)
For more detailed information on what happens after filing Form I-130, view the I-130 processing time.
RECOMMENDED: After I-130 is Approved, What's Next?
For many spouse visa cases, the process takes less than a year. The entire spouse visa time line can vary for your case. As mentioned, I-130 processing times vary by type of relationship (immediate relative or family preference). Other factors that affect processing time include the workload where your paperwork is processed and how well you prepare the petition.
Eligibility
To petition your spouse for a CR1 or IR1 visa, the requirements are fairly straight forward. The petitioner must:
Be a U.S. citizen or permanent resident (age 18 or over)
Be legally married to the foreign national spouse
After USCIS approves the immigrant petition and a visa is available, the foreign national applies for the actual spouse visa. Immigration officials will review the intending immigrant's background for grounds of inadmissibility. In fact, everyone who applies to enter the United States is checked for inadmissibility. In general, immigration officials will not allow intending immigrants with histories of criminal or terrorist activities, drug abuse, infectious medical problems, or certain other characteristics to enter the U.S.
The following list summarizes some of the major classes of inadmissibility. In some cases, a waiver can be obtained.
| | |
| --- | --- |
| Classes of Inadmissibility | Waiver Available? |
| People with communicable diseases like tuberculosis | |
| People with physical or mental disorders that may cause harm to themselves or others | |
| Drug abusers or addicts | |
| Drug traffickers | |
| People without proper vaccinations | |
| People with convictions for crimes involving moral turpitude | |
| Prostitutes | |
| People with multiple criminal convictions | |
| People who have violated immigration laws | |
| Spies | |
| Terrorists | |
| Nazis | |
| People likely to become dependent on need-based government assistance | |
If your situation may include any of the above conditions, please consult with an immigration attorney before attempting to file any USCIS form.
Getting a Visa Before Marriage
There is alternative path for couples not yet married. The fiancé of U.S. citizens may generally obtain a K-1 visa to enter the United States for the purposes of marriage. The foreign national must marry the U.S. citizen within 90 days of entry to the U.S. If not married at this point, he or she must depart the country. Once married to the U.S. citizen, the K-1 visa holder may adjust status to permanent resident.
RECOMMENDED: K-1 Visa Path to a Marriage-Based Green Card
Removing Conditions
As mentioned, immigration officials issue a conditional green card (CR1 visa) to immigrants who have been married less than two years. In the 90-day period before the two years ends, the immigrant must "remove the conditions on residence." It's a extra step, but it's manageable for most couples. Understanding the purpose of the conditional period and which supporting documents are necessary to remove the conditions can streamline the process.
RECOMMENDED: 33 Great Documents for Proving a Bona Fide Marriage on an I-751 Petition
About CitizenPath
CitizenPath provides simple, affordable, step-by-step guidance through USCIS immigration applications. Individuals, attorneys and non-profits use the service on desktop or mobile device to prepare immigration forms accurately, avoiding costly delays. CitizenPath allows users to try the service for free and provides a 100% money-back guarantee that USCIS will approve the application or petition. We provide support for the Affidavit of Support (Form I-864), Petition to Help a Relative Obtain a Green Card (Form I-130), and several other USCIS forms.
Note to Reader: This post was originally published on March 13, 2018, and has been modified with improvements.