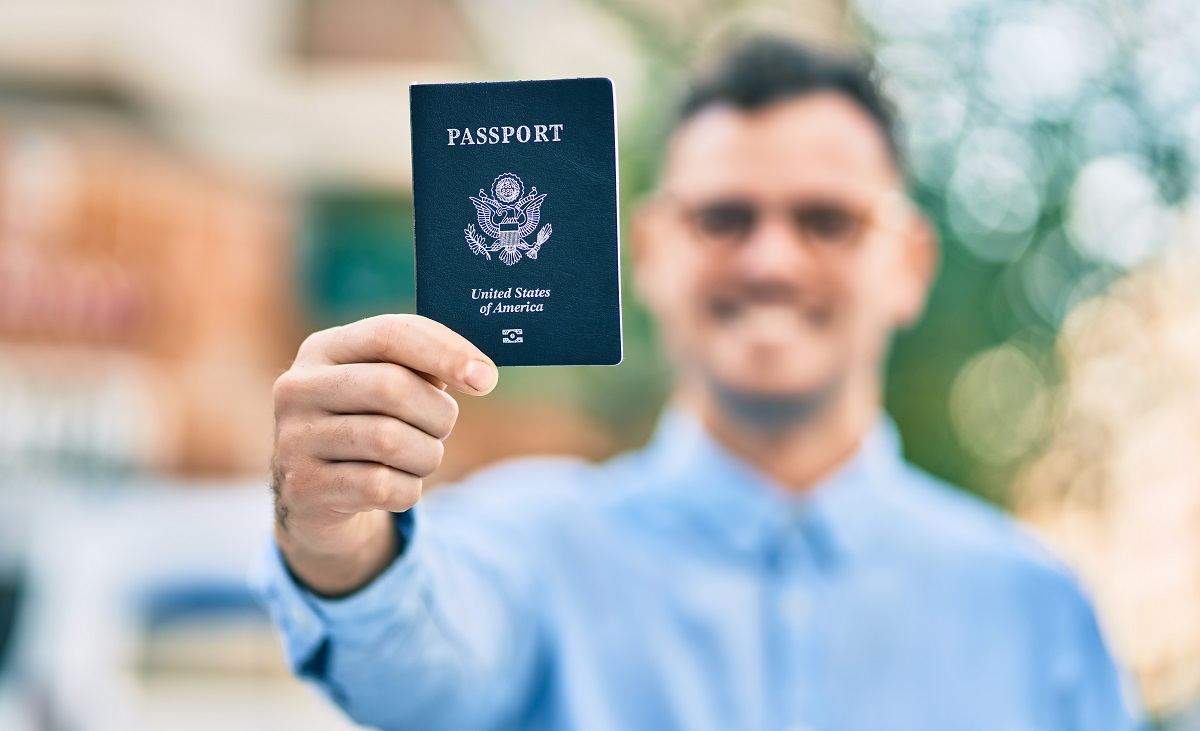 If you need to renew your passport at the post office, there are things you can do make the process smooth and limit your time waiting for help. In fact, there are a variety of passport acceptance facilities to help with this process. Not everyone needs to go to the post office to renew a passport. Many applicants can renew-by-mail from home. If you're in a rush, there are other services to expedite the process.
Passport Renewal at the Post Office Overview
If you anticipate any travel outside the United States, you'll want to make sure you have an unexpired passport that's valid for at least six months. You'll need it when dealing with airlines, entering other countries and returning at a U.S. port of entry.
Thousands of U.S. post offices offer passport application services. It's possible to submit first-time applications and renew your passport at the post office. Offices that offer this service are generally staffed with personnel that understand the application process. This can be helpful and very comforting for people unfamiliar with the forms and requirements.
How to Renew a Passport at the Post Office
If you're planning a trip to renew your passport at the post office, familiarize yourself with what to expect. Post office personnel may be able to help you determine eligibility and prepare the application. If you would like to get a head start and expedite your trip, here's what to expect:
Check Your Eligibility to Renew by Mail
First, confirm that passport renewal by mail is the appropriate option for you. There are limitations on who can renew a passport at the post office. Minors, for example, cannot renew by mail.
Adult passports will need to meet a few additional requirements to be eligible for renewal by mail. You can renew by mail only if you can answer "Yes" to all five of the following statements regarding your adult passport:
Is it in your possession to submit with your application?
Is it undamaged other than normal "wear and tear?"
Was it issued when you were age 16 or older?
Was it issued within the last 15 years?
Was it issued in your current name or you can document your name change?
If you cannot answer "Yes" to all five questions, you may not renew your passport by mail. Instead, you must submit a new, first-time passport application at the post office.
Prepare Your Application Package
If you are eligible to renew by mail, then it's time to prepare your application package. To prepare your application package, you will have to:
Complete the Passport Renewal Application Form DS-82
Print and sign the Form DS-82
Get your passport photo taken (done only by appointment at certain post offices)
Determine the correct renewal fee
Get started early. The process generally takes several weeks.
Mail Your Renewal Application
Gather your most recent passport, completed and signed application, renewal fees, and name change documents, if needed. Select an appropriate envelope and mail the package to the address for your state (see page 2 of DS-82). Need help? Your local post office personnel can help you find the right size envelope and use the appropriate service to track delivery. Always use a tracking number so that you can confirm delivery of your renewal application.
Follow Your Application Progress
It may take up to 4 weeks from the day you apply until your application status is "In Process." During these 4 weeks, your application is delivered to a mail facility, your payment is processed, and your application is scanned and sent to the U.S. Department of State. Check the U.S. Department of State's website (passportstatus.state.gov) for an update. Approximately 5-6 weeks after you submitted your application, you can check its processing status on the Department of State website.
Expedited Passport Renewal
If you want to renew your passport by mail and speed up the process, you can pay for expedited delivery. With this additional service, the State Department can renew your passport within only 10 weeks. This option may be attractive if you have upcoming travel. It will cost extra. Check with your local post office.
If you have urgent travel or an emergency, you can call the State Department Passport Agency at 1-877-487-2778 to schedule an appointment. In certain situations and with proper evidence of an urgent need, they may be able to issue a passport within 3 business days.
3 Tips for Passport Renewal through the U.S. Postal Service
To make sure the renewal process goes smoothly, here are some tips to keep in mind:
1. Schedule an Appointment at the Post Office
Post offices will often have a specially trained individual to assist with passport applications and questions. This person may not be available all day for walk-in appointments. What's more, passport services can get busy. When attending your local post office for a passport renewal, it may be necessary to make an appointment. Check first and schedule an appointment if necessary.
Also consider the post office's busy times. If convenient for you, schedule a time when the office is slightly less chaotic so that the person helping can give you all of their attention.
2. Double-Check Your Documents
The last thing you want is to get to the post office for renewal only to realize you don't have all your documents. You can avoid this scenario by double-checking your documents. Make sure everything is there so you do not waste your time and delay your passport renewal.
3. Get Your Photo Taken Early
Many post offices provide a photo service. This may be your most convenient option. Afterall, you can take care of passport photos and the application at the same time.
However, there are other options for passport photos. Many drug stores and even UPS Stores offer this service to the public. Having your photos ready at the time of your appointment helps eliminate an additional step.
Alternatives to the Post Office for Passport Services
The post office offers convenience because there's one in almost every community. Now all offices are passport acceptance facilities, but there are more than 4,800 post offices across the U.S. that allow people to apply for passport renewal. Of course, you can renew by mail from any post office. Find your local office by using the USPS Post Office Locator tool.
You don't need to use a post office to renew your passport. In fact, libraries and other government offices sometimes serve as passport acceptance facilities. Additionally, there are passport agencies and private firms that can help you.
The State Department operates passport agencies and centers that provide in-person services to customers who have urgent international travel within 14 calendar days or need a foreign visa within 28 calendar days. Contact the agency near you to schedule an in-person appointment.
Private Passport Services
There are a variety of private companies that can help you expedite your passport for a fee. It's even possible to get a passport the same date.
Want more immigration tips and how-to information for your family?
Sign up for CitizenPath's FREE immigration newsletter and
SAVE 10%
on our immigration services