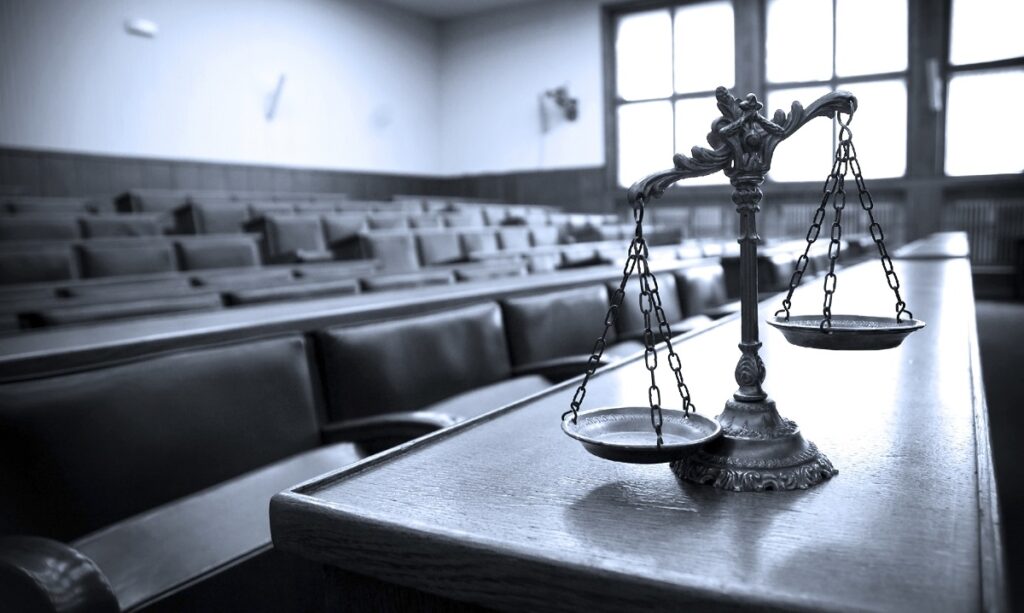 Removal proceedings, also known as deportation proceedings, are an extremely serious matter. The U.S. government is starting a legal process that could result in the person being deported from the United States. In reality, the U.S. government can potentially place an non-citizen into removal proceedings.
Generally, immigrants who have successfully naturalized as U.S. citizens are protected from removal. However, the U.S. government can de-naturalize and deport certain citizens who used fraud or misrepresentation to gain their green card or citizenship.
Removal Proceedings Explained
Deportation, exclusion, and removal proceedings are similar terms to describe a situation that you must appear before an immigration judge and your immigration status is being challenged. In other words, the U.S. government is putting you in a legal process to remove you from the United States.
The Illegal Immigration Reform and Immigrant Responsibility Act of 1996 (IIRIRA) combined the former "deportation proceedings" and "exclusion proceedings" into a single process called removal proceedings. However, deportation and exclusion proceedings are different from removal in areas such as burden of proof, forms of relief available, and custody.
Removal proceedings may be triggered in several different ways. The government may deport virtually any non-citizen, but the reasons are different. Some examples include:
An unlawfully present immigrant is arrested by immigration enforcement
An asylum applicant is referred to an immigration judge (due to denial)
A green card holder is convicted of a serious crime
An F-1 student stops going to school but fails to depart the United States
A conditional green card holder is denied conditional status based on a finding of marriage fraud by USCIS
What to Expect at Removal Proceedings
Notice to Appear
The U.S. government initiates removal proceedings by issuing a Notice to Appear (NTA). The NTA includes all the allegations in the case against the defendant. It is a charging document. The government's position is that the immigration judge must find you removable from the United States if they can prove the allegations in the NTA.
Your notice may include a hearing date and location. If not, the government will generally mail a separate document with the date and location for the proceedings.
Master Calendar Hearing
The first hearing is called a master calendar hearing. The immigration judge will quickly assess the government's case against you and determine if there is a realistic basis for relief. With no basis for relief from deportation, the judge may order you deported. With an attorney, your chances are greatly improved to continue to the next step.
Individual Hearing
This is the part of the proceedings in which you can make your stand. If you've obtained the assistance of an attorney, he or she can present evidence in an effort to win relief from deportation. An application to suspend removal proceedings is also submitted to the court. However, an immigration judge's decision to deny this application results in an order of removal. The hearing may last just one to four hours.
Appeals
You do have the opportunity to appeal the immigration judge's decision. However, the government may also appeal the judge's decision. If the judge concludes that the government may deport you, an appeal provides an automatic stay on the order of removal. In other words, the government cannot remove you while the appeal is pending at the Board of Immigration Appeals. You must file an appeal within thirty days of the judge's decision.
Expedited Removal
Another procedure, known as expedited removal, is very different than removal proceedings. Proceedings provide an opportunity for you to tell your side of the story. But expedited removal is deportation on a fast track.
The government pursues expedited removal for certain people in the United States who are either undocumented or have misrepresented material facts in order to obtain U.S. admission. They may only place people in expedited removal if the immigrant:
Is at a U.S. port of entry (such as a land border or airport) or
Entered the United States unlawfully and cannot prove physical presence in the U.S. for at least two years.
An immigration judge does not have a role in the expedited removal process. Instead, an immigration officer decides whether the individual should be deported. It's a quick process that may last only a few days.
For example, Customs and Border Protection may decide to complete expedited removal paperwork on an individual who was apprehended at a border or other international port of entry. CBP takes the individual into custody and deports him or her after just a few days. This is more serious than simply being refused entry as the violation could make immigrating in the future much more difficult for the individual.
Deportation Defense – How to Stop Removal Proceedings
Being placed in removal proceedings can obviously have serious consequences for your ability to stay in or eventually return to the United States. An attorney may be able to help you avoid deportation and/or facilitate a future in the United States.
There is no simply formula for escaping the removal process. Find an immigration lawyer who is experienced with deportation defense. That lawyer can help you and your family develop a strategy that's unique to your specific situation.
Don't wait to seek advice. Find an immigration attorney and get counsel as soon as possible. Speak to an attorney before making decisions.
---
That's why CitizenPath is constantly adapting and improving our online immigration services to serve you. Our focus is on helping you file applications and petitions correctly. Our service helps identify problems early and facilitates a quick processing time. With this approach, we can even guarantee USCIS will approve your application.
RECOMMENDED: 4 Paths to Legal Status for Undocumented Immigrants
Want more immigration tips and how-to information for your family?
Sign up for CitizenPath's FREE immigration newsletter and
SAVE 10%
on our immigration services