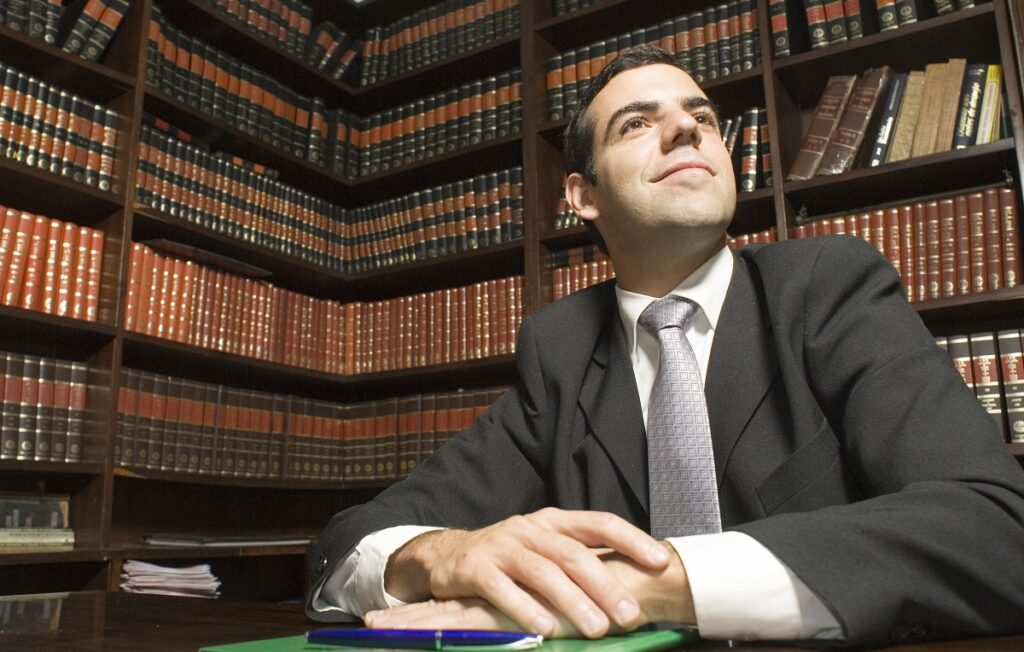 The U.S. immigration system can be overwhelming. An attorney can help you navigate that journey. For people with straight forward cases, CitizenPath has been an affordable way to easily prepare USCIS forms correctly. Our service was created by lawyers, but we are not a legal service. For individuals with more complicated cases, including applicants with a criminal history or immigration violations, we recommend the help of an immigration lawyer. And we want to help you find an immigration lawyer that's right for you.
You deserve a good lawyer. While the most experienced lawyers tend to be more expensive, there are plenty of skilled immigration lawyers if you know how to find them. Regardless if you're working with a lawyer in private practice or non-profit, it's important to find an immigration lawyer that is experienced and can help you navigate the complexity of your case.
When to Find an Immigration Lawyer
It's important to recognize when it's time to get professional help from an immigration attorney. If you've already run into a situation that requires expert assistance or you have a complicated case, it is probably time to find an immigration lawyer. If you have a history which includes immigration violations (e.g. overstayed visa, ordered removed, etc.) or an arrest record, reach out to an immigration lawyer before requesting immigration benefits. Not sure? When using CitizenPath to prepare USCIS forms, we'll provide a warning when we think you need to find an immigration lawyer for advice.
It's wise to consult with an immigration lawyer before filing any USCIS forms if you:
Entered the U.S. without inspection
Failed the leave the U.S. before a visa expired
Were refused entry at a port of entry
Were apprehended by Customs and Border Protection
Signed a stipulated removal order
Were ever in exclusion, deportation, or removal proceedings
Have ever been charged with a misdemeanor or felony criminal offense
Even if the problem occurred many years ago, it's important that you understand how it affects your situation today. An immigration lawyer can analyze your situation and explain it to you.
RECOMMENDED: Why Americans Should Embrace Immigration
Understanding the Differences in Legal Representation
Non-profit agencies that provide BIA accredited legal services can provide services at a low cost or sometimes at no cost. They are a great resource and help many people each year. However agencies like these can rarely meet all of the demand, resulting in long wait times. Non-profit agencies may also have limited scope or do not provide the expertise in all areas of immigration law. When searching for low-cost immigration services, make sure the organization that you choose can address your specific situation. To find low-cost immigration services, visit ImmigrationLawHelp.org.
A private immigration attorney can generally address a broader range of cases than non-profits with specialization. You may also find a private attorney to be more accessible and willing to spend time answering all of your questions. It is important that you research an immigration attorney's background before hiring him/her. To search for a private immigration lawyer near you, visit www.ailalawyer.org.
4 Tips to Find the Best Immigration Lawyer for You
Look for Experience

Immigration law is one of the more complicated areas of law. So, it's even more important to find someone whose experienced. Be cautious of attorneys that practice in law in several areas (like personal injury, business, etc.) Look for a licensed attorney that focuses on immigration law. Generally, you'll want to find someone with at least five years of experience, preferably in cases similar to yours. For example, if you are seeking asylum, find an immigration lawyer that has plenty of experience with asylum cases.

Ask family and friends if they know a good immigration attorney. Advocate groups or other community organizations that specialize in certain areas may also have ties with local attorneys they could recommend. These days many lawyers have online reviews. CitizenPath provides a list of organizations and websites that can refer an attorney.

Questions to ask:


Do you know an immigration lawyer that you recommend?
Why do you like the lawyer that you recommended?
Did he/she provide satisfactory answers that were easy to understand when you asked questions?

Interview Your Favorites

This is an opportunity for you to ask questions and determine if you are comfortable with the lawyer's style. It is also important to make sure your needs match the lawyer's expertise. Call each attorney's office and explain your need. Ask for an opportunity to meet the attorney so that you can ask questions and make a decision.

The truth is, you may have to pay for your time with the attorney as an initial consultation. While there are attorneys that provide a free initial consultation, many skilled attorneys will charge a reasonable fee to speak for half and hour to an hour.

Choose an attorney that you like and trust. Determine if he or she does a good job answering your questions in a way that you understand. You should feel confident that the attorney will fight for you. This includes the staff. An attorney's staff will do much of the work. Ask questions about their level of experience. Do they promptly return your calls and make you feel valued?

Questions to ask:


Do you have experience with cases similar to mine?
How long have you been practicing immigration law?
How will you approach my case?
Who else will help you with my case?
How will you be accessible (email/phone/Zoom/in-person)?
Do you have a list of client referrals that I may call?

Compare Rates

Lawyers have different fee schedules with different expectations of how costs are reimbursed. Make sure you understand if your lawyer charges a flat fee or by the hour. While no one wants to pay for the most expensive attorney, finding the lowest cost attorney probably isn't a great strategy.

Questions to ask:


Do you charge an hourly rate or a flat fee?
Will I be responsible for other costs such as postage, couriers and printing?
When will payments be due?

Check Credentials

Do a quick background check on the attorney to make sure he/she is licensed and in good standing, or if he/she has ever been subject to disciplinary action. There is no cost. Most state bars allow you to look up the attorney by name or bar number online.
Immigration Lawyers to Avoid
Not all lawyers are good lawyers. That goes for immigration lawyers too. There are some red flags to avoid these situations.
Avoid attorneys who solicit your business at an immigration office or court house. The legal profession sees this as unethical behavior. This technique for finding clients targets you when you are potentially vulnerable.
Some immigration consultants and "notarios" may exceed boundaries. Only attorneys may provide legal advice. If you have one of the problems listed above, it's very difficult for consultants not to provide unauthorized legal advice. This could get you in trouble.
Lawyers are well paid for being creative and resourceful, but not to the extent that it breaks the law. If your lawyer suggests that you do things that you believe are in violation of immigration or criminal rules, avoid this situation. At the very minimum, talk to another attorney for a second opinion. If you are caught, it could mean potentially permanent damage to your immigration hopes.
Are lawyers worth the cost?
Immigration lawyers can be expensive, and that's why many people with straight forward situations will use CitizenPath instead. Our services typically begin with a page of initial screening questions. Most people that can answer these questions without receiving a warning can also use our services to prepare common USCIS forms. In many cases, applicants that do have a small legal issue can continue using our service once they have spoken to an attorney.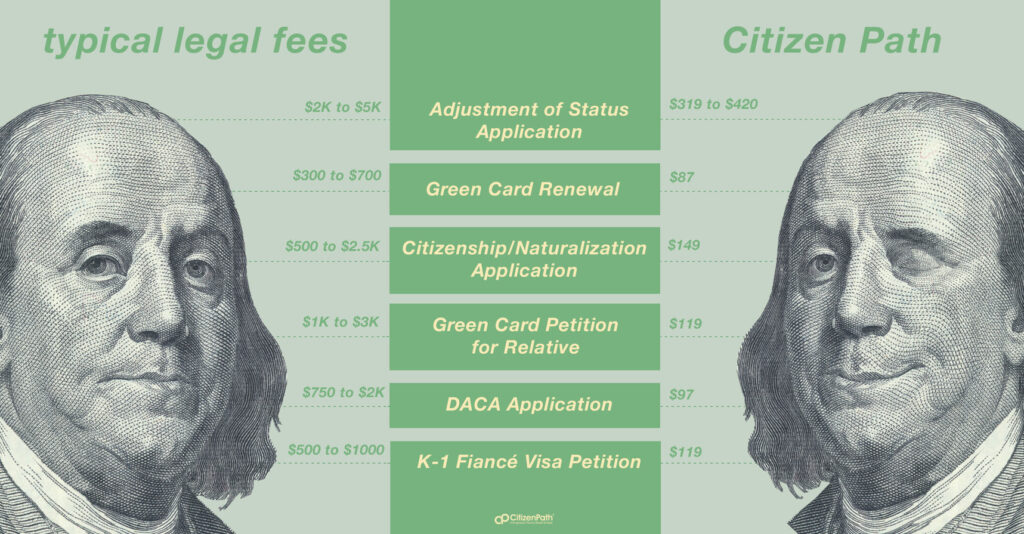 But not everyone should use CitizenPath. As mentioned previously, individuals with complex problems will generally need to find an immigration attorney for assistance. When problems arise, an attorney is best trained to unwind that situation and keep you out of deeper trouble.
CitizenPath cannot assist with deportation defense, waivers of inadmissibility, and provisional unlawful presence waivers. And while these forms may be deceivingly simply, there is significant background work to confirm eligibility and document it with evidence. Always find an immigration attorney for these situations.
Note to Reader: This post was originally published on December 3, 2014, and has been modified with improvements.
Want more immigration tips and how-to information for your family?
Sign up for CitizenPath's FREE immigration newsletter and
SAVE 10%
on our immigration services