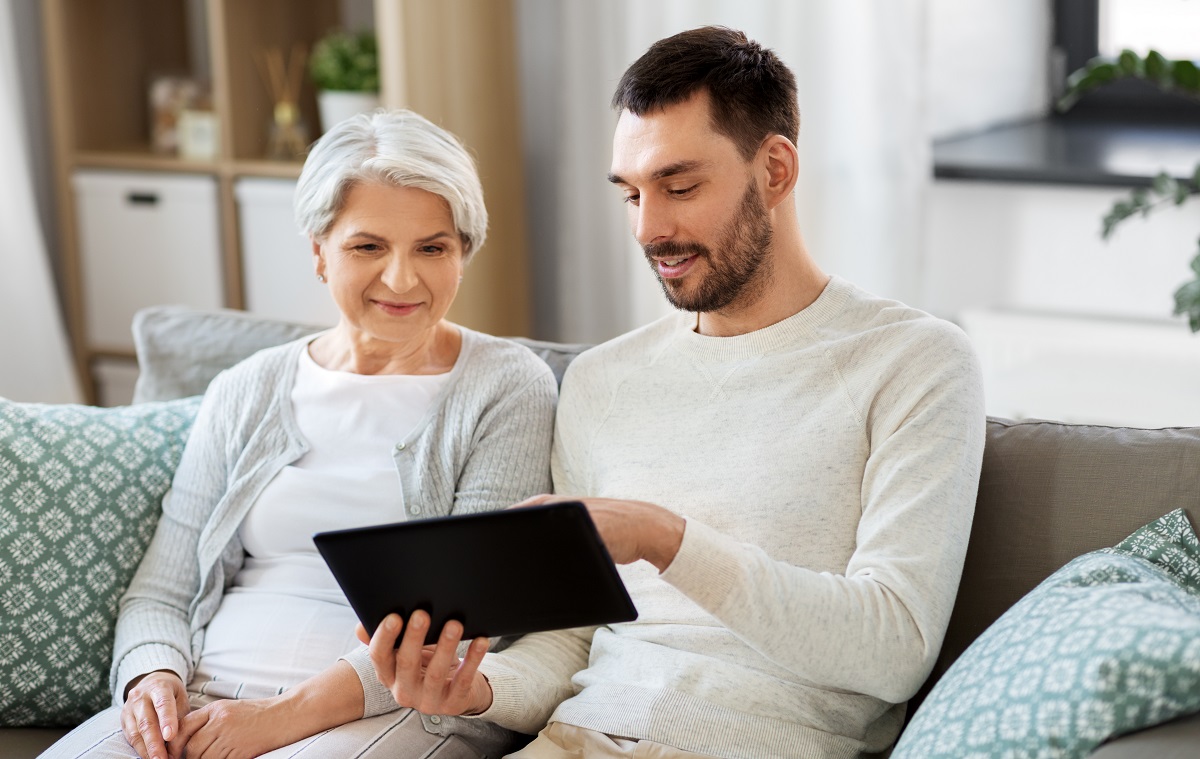 Nationwide, an estimated 16.7 million people are part of mixed-status families, households with at least one undocumented family member. Of these mixed-status households, approximately 5.9 million are U.S. citizen children of undocumented parents. It's natural at some point to wonder if there's a way for the citizen child to help parents gain a lawful foothold in the United States. In many cases, there is an opportunity for a U.S. citizen child to petition for an undocumented parent.
Green Card Options for Undocumented Parents
We have outlined three different ways that a child may help legalize a parent. In all cases, it is necessary for the U.S. citizen child to be at least 21 years of age. It doesn't matter how the child became a U.S. citizen. Citizenship could have been acquired through birth in the United States or via the naturalization process.
Adjust Status after a Lawful Entry
Not all undocumented immigrants entered without inspection. Many people who are now undocumented or "out of status" initially entered the United States with a valid visa or other immigration status. They did not depart the U.S. and eventually the status expired. In these situations, the entry was lawful even though the authorized period of stay expired many years ago.
One of the principal requirements to apply for a green card from within the United States, or "adjust status," is that the person must have been "inspected and admitted or paroled." A lawful entry generally means that the person came to the United States through a port of entry with a valid visa or parole document. Examples of lawful entries would be using a Border Crossing Card at a land border entry or providing a B-2 visa to Customs and Border Protection officer at any port of entry like an airport.
The immediate relatives (spouse, unmarried children under 21, and parents) of U.S. citizens are typically eligible to adjust status to permanent resident if they're are already inside the United States. In other words, they may apply for a green card, even if they overstayed for many years.
Therefore, the U.S. citizen son or daughter (age 21 or older) may petition for an undocumented parent, and that parent can then adjust status to green card holder. For parents with no criminal history, no extensive immigration violations, and generally good moral character, adjustment of status should be a relatively straight forward process.
In review, submitting an adjustment of status application through this path is likely an option if:
The U.S. citizen child is age 21 or older; and
The undocumented parent can evidence their lawful entry into the U.S.
An undocumented parent who wants to adjust status and become a green card holder will need to submit an adjustment of status application package. The U.S. citizen child participates as a petitioner and sponsor. The adjustment of status package generally includes the following forms:
I-485, Application to Adjust Status or Register Permanent Residence
I-130, Petition for Alien Relative
I-864, Affidavit of Support
I-693, Report of Medical Examination and Vaccination Record
I-765, Application for Employment Authorization (optional)
I-131, Application for Travel Document (optional and generally not recommended for undocumented applicants)
CitizenPath helps families by making the green card application process easy. We offer an affordable service, designed by immigration attorneys, that simplifies the process and is guaranteed to be approved by USCIS.
Additional supporting documents must be submitted with all forms above. This list of additional documents varies based on the answers. CitizenPath provides a personalized list of documents to submit with your application. You'll know exactly what to submit and how to organize your application package.
Adjust Status via INA Section 245(i)
While somewhat obscure, some undocumented parents have been able to gain lawful permanent resident status through Section 245(i) of the Immigration and Nationality Act (INA). If anyone or any employer submitted a visa petition for your undocumented parent on or before April 30, 2001, the parent may have a path to a green card.
Another relative may have filed Form I-130, Petition for Alien Relative, with your parent as the beneficiary. Likewise, an employer may have filed Form I-140, Petition for Alien Worker, on behalf of your parent. If either petition was filed on or before April 30, 2001, it opens a door for your parent to adjust status through a U.S. citizen child.
In order to adjust under 245(i), your parent must meet all of the following requirements:
Be the beneficiary of a visa petition or labor certification that was filed on or before April 30, 2001 and that was approvable when filed;
Have been physically present in the United States on December 21, 2000, if the petition was filed after January 14, 1998;
Be admissible under all inadmissibility grounds, with the exception of §212(a)(6)(A).
In addition to items within the adjustment of status package described in Option 1, applicants filing under 245(i) must include the following:
Supplement A to Form I-485;
Proof they are the beneficiary of a qualifying 245(i) petition, which may be a copy of the 245(i) petition Receipt Notice, Approval Notice, or the actual 245(i) petition if the petition has a receipt date stamp, which can serve as proof of filing the 245(i) petition in place of a Receipt or Approval Notice;
If applicant qualifies as a derivative beneficiary of the 245(i) petition, proof of qualifying relationship (spouse or child) to the principal beneficiary;
Proof of physical presence on December 21, 2000, if applicable (for certain applicants);
An additional $1,000 "penalty" fee, on top of the normal I-485 filing fee.
Adjusting status through 245(i) should be done with the assistance of an immigration attorney.
Parole in Place for Parents of Armed Forces Service Members
Finally, there is a potential path for parents of U.S. military service members to become legalized. The undocumented parents of a U.S. citizen member of the U.S. armed forces can utilize Parole in Place (PIP) to gain a lawful immigration status. USCIS "paroles" your parents into the U.S., satisfying the lawful entry requirement to adjust status.
Initially, Parole in Place provides protection from deportation and eligibility for work authorization. A grant of PIP from USCIS authorizes your parent's stay in the United States for a one-year period. The best benefit is a Form I-94. USCIS will issue your parent an I-94 as evidence of parole. This document satisfies the lawful entry requirement for adjustment of status. Your parent can then adjust status as described in Option 1 above.
In order for your parents to qualify for Parole in Place:
You must be an active duty or veteran of any branch of the U.S. armed forces; and
Your parent must have:

Good moral character
No criminal history
No extensive immigration violations
Before your parent can apply for a green card through adjustment of status, he or she must first get a PIP grant from USCIS. Your parent must submit Form I-131, Application for Travel Document, and several supporting documents to USCIS. We provide an overview of the parole in place application process, but we recommend using an attorney who is familiar with the process and unique requirements.
Once USCIS grants PIP to your parent, you may petition your undocumented parent and submit the adjustment of status package as described in Option 1. CitizenPath's easy-to-use online service can help you through this process.
These are three possible paths to petition for an undocumented parent. Each option provides an avenue to a green card and eventually U.S. citizenship. Again, the petitioning child must be a U.S. citizen who is at least 21 years of age. None the less, not all undocumented parents will be eligible. If your parent doesn't have a path to legal status through these means, speak to an immigration attorney for other possible strategies and continue to be hopeful for legislation that will provide a broader path to legalization.
Your Parent Must Admissible on All Other Grounds
Regardless of your parent's eligibility for permanent residence, your mother and/or father also must also show that they're not inadmissible to the United States. In other words, they'll need to demonstrate that they don't pose a danger to U.S. society on financial, health, security, immigration violation, or criminal grounds.
Financial

You'll need to show sufficient income or assets to support your parents at 125 percent of the federal poverty guidelines (in addition to supporting your own family). The public charge rule is a standard aspect of family-based immigration, and petitioners prepare Form I-864 (Affidavit of Support) to remove this ground of inadmissibility.

Health

USCIS will require your parent to have a medical examination conducted by a USCIS designated physician. They require the examination to establish that an applicant is not a public health risk such as a carrier of a disease that presents a public health risk, or having a dangerous physical or mental disorder. See Form I-693.

Immigration Violations

Your parent's immigration history will be reviewed. The lawful entry is important here. If your parent ever overstayed a visa for more than 180 days and then departed the U.S., speak to an immigration attorney.

Criminal Record

Your parent will certainly run into problems if he or she has committed certain crimes, like aggravated felonies, drug crimes, or acts of terrorism.
If you are concerned about any of the above grounds of inadmissibility, have your parent speak to an immigration attorney before applying.
Permanent Residents with Undocumented Parents
Only U.S. citizens may petition a parent for a green card. Unfortunately, permanent residents cannot petition a parent. And generally only immediate relatives of U.S. citizens (including parents) receive some special treatment with regards to unlawful presence. Therefore, the best solution is for the permanent resident to naturalize as a U.S. citizen and then submit a petition for the parent. Learn how to become a U.S. citizen or start preparing the Form N-400, Application for Naturalization.
Undocumented Parents Who Entered without Inspection
Perhaps you're a U.S. citizen with an undocumented parent, but that parent did not enter the United States lawfully. There still may be options.
Many parents may be eligible for what is called a provisional unlawful presence waiver. In additional to filing Form I-601A, Application for Provisional Unlawful Presence Waiver, your parent must submit supporting documentation that evidences a claim that refusal of admission to the United States will cause extreme hardship to your U.S. citizen child. This is not a do-it-yourself process. We highly recommend obtaining the assistance of an experienced immigration attorney to help you through the process. This process also potentially exposes your parents if the government (such as under the Trump administration) chooses to more aggressively pursue enforcement. Therefore, use an attorney to optimize your situation.
CitizenPath provides simple, affordable, step-by-step guidance through USCIS immigration applications. Individuals, attorneys and non-profits use the service on desktop or mobile device to prepare immigration forms accurately, avoiding costly delays. CitizenPath allows users to try the service for free and provides a 100% money-back guarantee that USCIS will approve the application or petition. We provide support for the Adjustment of Status Application (Forms I-485/I-130), Affidavit of Support (Form I-864), and several other immigration services.
Want more immigration tips and how-to information for your family?
Sign up for CitizenPath's FREE immigration newsletter and
SAVE 10%
on our immigration services