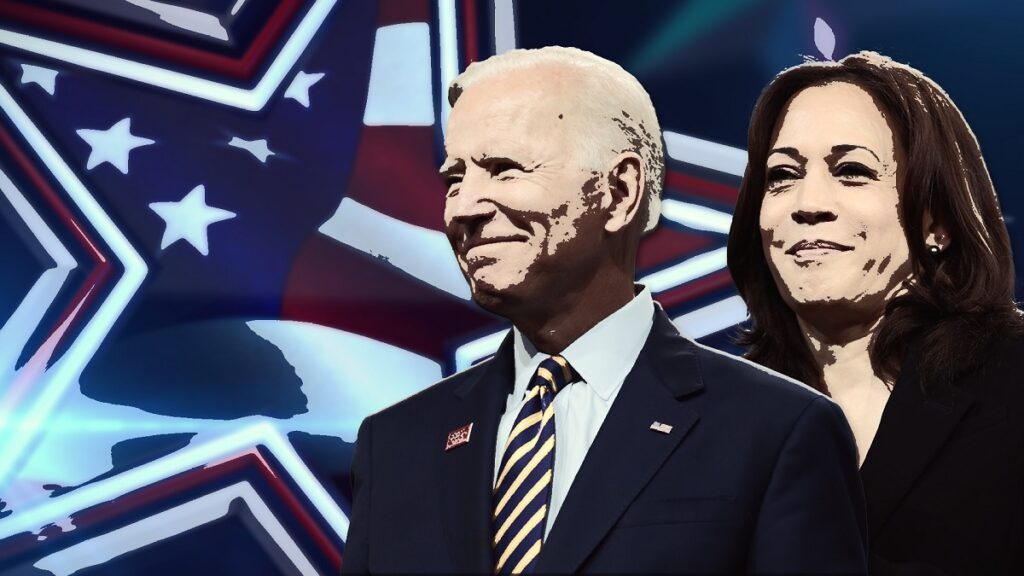 Truly significant comprehensive immigration reform is unlikely to happen during the first few years of a Biden administration. After all, politics are as contentious as ever and democrats do not have control of the Senate. However, that isn't to say that meaningful changes to immigration won't happen quickly. There are many aspects of the immigration system that the Biden administration will likely change. The Biden immigration plan includes several piecemeal actions that can have an immediate impact and long-term ambitions to reinvent the system.
With more than 400 executive actions, President Trump pursued a goal of restricting legal and illegal entry into the United States. Because most of Trump's changes were accomplished through executive orders, it will be easier for a new administration to unwind. Some measures will be quickly reversed, but it could still take months or years to undo others. Although Biden has indicated that comprehensive immigration reform may be one of his first major pushes, the urgency of the pandemic and state of the economy are likely to get the most attention.
First 100 Days of Biden Immigration Plan
A president can do a lot through executive orders. The Biden immigration plan will depend on several orders to quickly make policy changes. The Biden administration claims they will take the following actions within the first 100 days:
Reverse Trump's Public Charge Rule
There has long been a public charge rule as one of the grounds of inadmissibility for new permanent residents. The policy uses reasonable standards to prevent foreign nationals from obtaining a green card if they will likely depend on public benefits. (The rule does not apply to asylees and certain categories.) But the Trump administration implemented a more restrictive public charge rule through USCIS and an equally suppressive rule in the Department of State.
Critics point to the new rule as just a "wealth test" put in place by the Trump administration to limit legal immigration. President-elect Biden says he will end the new policy and revert back to the previous public charge guidelines. For adjustment of status applicants, this would likely eliminate the need to submit Form I-944, Declaration of Self Sufficiency. Most new immigrants will likely be required to file Form I-864, Affidavit of Support.
Save DACA and Protect Their Families
The Obama-Biden administration created DACA in 2012 through executive action. The policy protects certain undocumented immigrants who were brought to the U.S. by their parents. The Trump administration made multiple attempts to cripple and wind-down the program. Although much of their policy has been blocked by the courts, DACA was reduced to a renewable one-year period of protection (instead of two years).
President-elect Biden is expected to immediately restore DACA to its original state and direct USCIS to accept new DACA applications. He has also stated an intent to explore all legal options to protect their families from inhumane separation. Biden would like to establish a path to citizenship for DACA recipients and possibly certain family members. A path to citizenship will likely be a long-term objective outside the first 100 days. His administration wants to ensure Dreamers are eligible for federal student aid (loans, Pell grants) and are included in his proposals to provide access to community college without debt and invest in HBCU/Hispanic Serving Institution/Minority Serving Institutions.
Rescind the Travel Ban
The Trump administration's 2017 executive order limited travel to the United States by individuals from certain countries. The order temporarily blocked entry of people from 13 countries, most of them either majority-Muslim or African nations. President-elect Biden says he will immediately rescind the "Muslim ban" and rely on current immigration law to regulate entry by foreign nationals.
Halt Construction of the Southern Border Wall
President-elect Biden is expected to end the "National Emergency" declared by President Trump to siphon federal dollars from the Department of Defense to build a wall. The Biden administration does support border security such as improvements in screening infrastructure at ports of entry.
Repair Asylum Policies
The Trump administration has worked hard to limit asylum seekers in the United States with a variety of policies that deny entry and/or limit eligibility. The Biden administration wants to reestablish the United States' role as a refuge for people fleeing persecution that cannot return home safely. Biden wants to raise the annual ceiling for refugee admissions to 125,000, but this will likely require legislative help through congress.
President-elect Biden is expected to immediately end policies that separate parents from their children at the border or forcing asylum seekers to wait outside the United States. He will also reaffirm asylum as a viable means to escape persecution in countries intolerant to the LGBTQ community. What's more, Biden said that he would immediately grant humanitarian protections to Venezuelans living in the United States, which would allow them to remain in the country and obtain work permits.
Re-establish Priority Enforcement
The Biden administration is expected to end enforcement policies that include the targeting of people who have never been convicted of a serious criminal offense and have otherwise lived productive lives. Instead, the president-elect will focus the Immigration Customs and Enforcement (ICE) on threats to public safety and national security. This would generally limit deportations to individuals who have committed felonies and more serious criminal offenses.
Provide Protections for Immigrant Veterans
During the course of the past few administrations, immigration law has collided with the obligation we have to protect U.S. military veterans. Certain immigrant veterans have been deported. President-elect Biden says he will create a parole process to bring these deported veterans back to the United States and reunite them with their adopted home.
Streamline Naturalization for Permanent Residents
The backlog for naturalization is close to an all-time high. In the most recent USCIS reporting, over 740,000 permanent residents are waiting for action on an N-400 application for citizenship. The Trump administration recently updated the citizenship test and attempted to increase the filing fee. Although there are limited details provided for this promise, President-elect Biden wants to streamline and improve the naturalization process to make it more accessible to qualified green card holders. He could direct the realignment of resources within USCIS to prioritize adjudication on naturalization cases.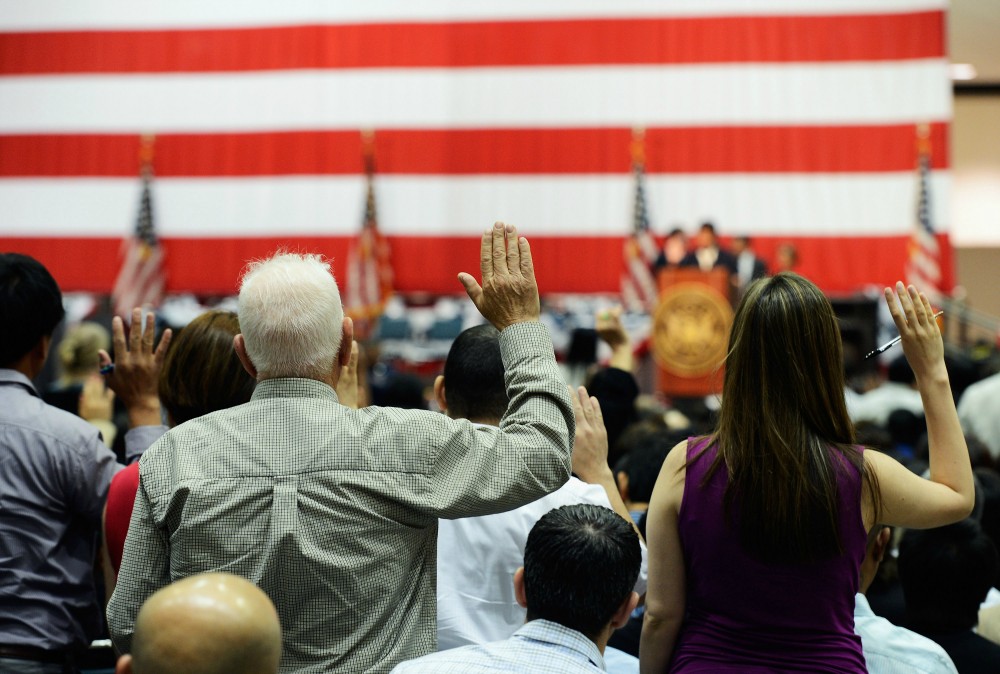 Within the first 100 days, the Biden administration is also expected to review the Temporary Protected Status (TPS) program, end the Trump green card ban, and may fast track adjustment of status for essential workers such as health care works aiding with the pandemic response. The actions are all attainable through executive action or policy change under the control of a president. Therefore, it's reasonable that the list of actions above is achievable within the president-elect's first 100 days in office.
There are more complicated immigration issues that require changes in law and some degree of cooperation from the United States Congress. President-elect can heavily influence the creation of new law, but he will depend on the U.S. Senate and House of Representatives to accomplish the following significant comprehensive immigration reform:
Plans for Long-Term Immigration Reform
As vice president, Biden supported the 2013 comprehensive immigration reform bill that failed in the House. The Biden immigration plan will likely include many of the same proposals.
Many of his long-term immigration goals are based on preserving family unification. The current immigration system makes it difficult for many families to stay together during the immigration process. President-elect Biden recognizes this problem and hopes to improve many of the existing laws that are not sensitive to family unification.
Overhaul the Temporary Work Visa System (H-1B)
Biden wants to work with congress to reform temporary visas to establish a wage-based allocation process and establish enforcement mechanisms to ensure they are aligned with the labor market and not used to undermine wages. Once adjusted, he will also will support expanding the number of high-skilled visas and eliminating the limits on employment-based visas by country, which create unacceptably long backlogs for H-1B immigrant workers from countries like India.
This legislation would also benefit families of work visa holders like H-1B which will affect a large number of Indian families in the United States. Biden is likely to reverse the outgoing Trump administration's measures to revoke work permits to the spouses of H-1B visas.
Expand Employment-Based Visas
The number of employment-based visas is currently capped at 140,000 each year. President-elect Biden intends to push for an increase in the number of visas awarded for permanent, employment-based immigration during times of growth. Likewise, that cap may contract during times of high U.S. unemployment. He would also exempt recent graduates of PhD programs in STEM fields in the U.S. from the cap. Biden wants foreign graduates of a U.S. doctoral program to be granted a green card with their degree. He believes that losing these highly trained workers to foreign economies is a disservice to our own economic competitiveness.
Build Paths to Citizenship for Undocumented
An estimated 11 million people live in the United States without an immigration status. They may not have papers, but they contribute significantly to our economy. Many have family members that are U.S. citizens or permanent residents. The Biden administration will explore ways to legalize this group so that they can contribute more fully to American society. Although there are currently some very limited paths to legal status for undocumented immigrants, a formal program would allow many more to come out of the shadows.
Its likely we'll see many changes in the next four years. Although much of the short-term Biden immigration plan will focus on reversing Trump-era changes, meaningful progress is on the agenda. In fact, election night polling suggests that the Biden immigration plan was a winner. Voters rejected Trump's policies by a double-digit margin. This gives the incoming president more political capital to get more accomplished.
RECOMMENDED: U.S. Citizenship Act of 2021 Offers a Path to Citizenship for Undocumented Americans
---
Regardless of how the Biden immigration plan affects you and your family, USCIS application processing goes on. Your immigration plans should include preparing an application that meets all the requirements. Apply for your immigration benefit using CitizenPath and give yourself the peace of mind that comes with our money-back, guaranteed service.
Life is uncertain enough right now – the fate of your immigration application doesn't have to be.
Sign up for our Immigration Insider newsletter and get a 10% discount on any CitizenPath immigration service.
Want more immigration tips and how-to information for your family?
Sign up for CitizenPath's FREE immigration newsletter and
SAVE 10%
on our immigration services