How to Obtain a Green Card through Adjustment of Status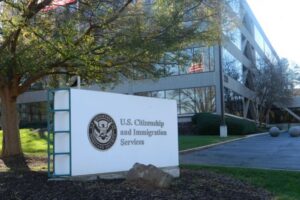 Adjustment of status (AOS) is one of two paths for obtaining an immigrant visa (green card) to the United States. The other path being "consular processing." If the applicant is already in the U.S., both consular processing and adjustment of status are available options. Although the adjustment of status process typically takes longer, it has its advantages. If an AOS case is denied, the applicant may challenge the denial through the administrative and/or judicial appellate processes. Another reason many prefer the AOS process over consular processing is that there is no need to return to the home country. It avoids the travel expense and prolonged separation between family members in the U.S.
The following describes in general terms the process for obtaining a family-based green card through adjustment of status. In this process, the petitioner is a U.S. citizen or permanent resident, and the beneficiary is the person obtaining a green card.
Determine Your Eligibility

A U.S. citizen or lawful permanent resident is eligible to petition for certain family members to live in the U.S. and receive green card. To obtain a green card based on a family relationship, you must be in either the immediate relative or family preference categories (explained in family-based visas).

File Petition for the Relative

The process begins with the citizen or permanent resident sponsor filing Form I-130, Petition for Alien Relative. The wait time is dependent on several factors which are covered in family-based immigrant visas. U.S. citizens may also bring a fiancé(e) as well as any children to the U.S. for marriage. This process begins with the citizen filing Form I-129F, Petition for Alien Fiancé(e).

File Application to Adjust Status to Permanent Resident

Depending on the category you wish to adjust under, you may be eligible to file Form I-485, Application to Register Permanent Residence or Adjust Status, at the same time as the original petition. This is called "concurrent filing." Immediate relatives of a U.S. citizen can typically file concurrently. Most categories, however, require that you first establish your eligibility for the immigrant category by having an approved petition before you are allowed to file Form I-485, for these categories you will not be able to file concurrently.

File Concurrently — If filing concurrently, applicant will file Form I-485 with the original petition.
File Separately — If filing separately, the applicant will need to wait until a visa is available in your category and original petition is approved before filing Form I-485. See the USCIS Visa Availability & Priority Dates page for more information.

Go to your Biometrics Appointment

After you file your application, you will be notified to appear at a USCIS Application Support Center for biometrics collection. This generally includes having your picture and signature taken and being fingerprinted. This information will be used to conduct your required security checks and create your green card.

Go to Your Interview (if applicable)

In some cases you may be asked to attend an interview. If so, you will be notified of the date, time, and location for an interview at a USCIS office to answer questions under oath or affirmation regarding your application. You must attend all interviews when you receive a notice. You (and the family member that filed the Form I-130 petition on your behalf, if applicable) must bring originals of all documentation submitted with this application including passports, official travel documents, and Form I-94 regardless if they are expired.

Receive Your Green Card

After all paperwork has been received, interviews conducted (if necessary), security checks completed, and other eligibility requirements reviewed, your case will be ready for a decision by USCIS. In all cases, you will be notified of the decision in writing. If you are granted an immigrant visa (green card), you will be mailed your green card.