Register for a New Green Card on 14th Birthday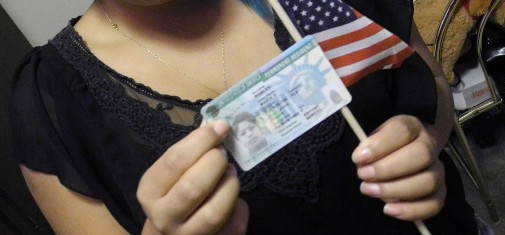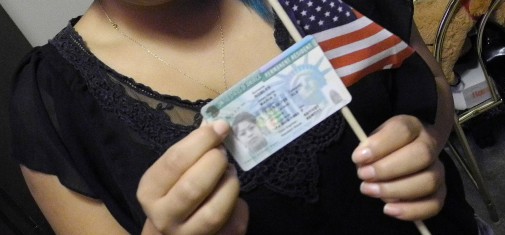 After reaching 14 years of age, a lawful permanent resident must obtain a new green card by filing Form I-90, Application to Replace Permanent Resident Card, within 30 days.
It's time to replace if the original card was issued before the age of 14 and the child has reached 14 years of age. The exception is if the original card expires before the child reaches the age of 16.
Though this expense and process is inconvenient to parents, it is an obligation that can be much less expensive if you take care of it right away. Here's why:
Application Fee Waived for Some

The application fee is waived if your child's green card expires after his/her 16th birthday AND you file Form I-90 within 30 days after the child's 14th birthday. Read carefully – this is a very small 30-day window. There will still be a biometric fee, but this is a substantial savings.

Employment

Your child is nearing an age when he/she may want to take on a job. An expired green card could easily make some employers nervous. More and more employers are using E-verify to confirm applicants' right to work in the U.S.

Driver's License

Your child is also very close to the driving age and will want to obtain a driver's license. In most states, you will need a Social Security Number to apply for a driver's license. Bring all required identification with you, which may include your passport, birth certificate and current green card.

Travel

If you plan to travel outside the U.S., you should also anticipate that using an expired green card will cause delays. Technically, your child could be refused re-entry to the U.S. without valid identification.

Naturalization

If you anticipate becoming a U.S. citizen through naturalization, your child will need a valid green card. And if you overlook this detail, the delay could end up costing you more in the long run. If you (or your child) is eligible to naturalize now, avoid the entire green card hassle and become a U.S. citizen instead. That's an even better gift.
Most people can complete Form I-90, Application to Replace Permanent Resident Card, without the assistance of an attorney. CitizenPath makes the process quick and easy by walking applicants step-by-step through USCIS forms. We give you the information when you need it, and we give you alerts when you answer questions in a way that could be problematic. Best of all, it is free to try.