Reasons to Use Form I-90
Permanent residents use Form I-90, Application to Replace Permanent Resident Card, to apply for a replacement or renewal of an existing Permanent Resident Card (green card).
Most people use Form I-90 to renew their green card, but other typical reasons to replace a green card include:
Your card was lost, stolen or destroyed
Your card was issued but never received
Your card was mutilated
Your card has incorrect data
Your name or other biographic information has been legally changed
You have reached your 14th birthday and are registering as required
RECOMMENDED: How much does it cost to renew a green card?
Did you know minor mistakes on your Form I-90 application can cause costly delays and rejections?
Prepare your I-90 quickly and correctly with CitizenPath. The attorney-reviewed software guides you through the application and provides help to answer questions like this one. And personalized filing instructions help you to file your application today knowing that
you did everything right
! No credit card or signup required to try it.
Get started now >>
Conditional Residents
Conditional permanent residents may only use Form I-90 to replace a green card. Conditional permanent residents that want to renew their status or remove the conditions of their residence should not use Form I-90. There are two possibilities for conditional permanent residents with expiring green cards:
If your two-year conditional green card has already expired, you may be deportable. Please contact an immigration attorney that can advise you on your situation.
Where to Get Form I-90
You may download Form I-90, Application to Replace Permanent Resident Card, and instructions directly from USCIS.gov and prepare it on your own.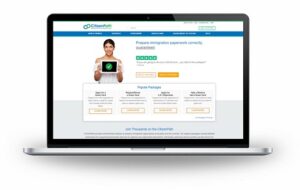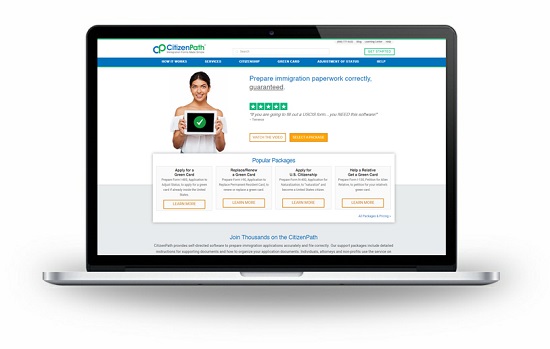 CitizenPath provides an online document preparation service designed by immigration attorneys. The low-cost service makes the application easier and helps eliminate common mistakes that cause delays and rejections. We even guarantee that USCIS will approve your application. You'll get the neatly prepared form and filing instructions simplified based on your answers. Learn more>>
Outside the United States
You may not file Form I-90 outside the United States. Generally, you may board a U.S.-bound airline if your green card is expired and you've been away from the United States for less than one year. If your card is lost or stolen, your problem becomes a little more complicated. You will need to apply for temporary documentation to board an airline and return to the U.S. You will likely need to file Form I-131A, Application for Travel Document (Carrier Documentation).
Generally, individuals who have been absent from the United States for at least one year or are otherwise living abroad, may have abandoned their permanent resident status. A returning resident visa may be available in certain special case. Speak to an immigration attorney.
RECOMMENDED: Abandonment of Permanent Residence