The End of DACA: What's Next
---
Updated 10/5/2017: On September 5, 2007, Attorney General Jeff Sessions announced that the Trump Administration would rescind the Deferred Action for Childhood Arrivals (DACA) program. Until October 5, 2017, certain individuals had the opportunity to renew a final two-year period of DACA. It's important that all DACA recipients understand what's next during this six-month "wind-down" period.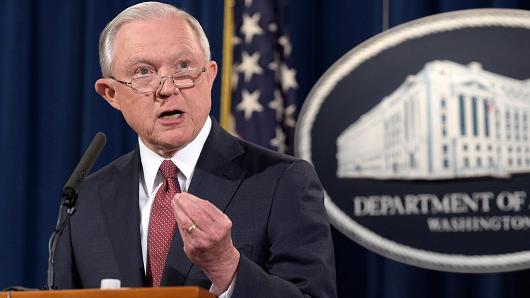 ---
CRITICAL OCTOBER 5 DEADLINE
The Trump Administration has ended the DACA program. But those with an expiring grant of DACA should act immediately to renew it.
Individuals who currently have DACA benefits which will expire between now and March 5, 2018, can apply for a final two-year renewal. USCIS will not accept DACA Renewal Applications after October 5, 2017. Therefore, if you are eligible for this benefit, there is less than one month to apply. File early.
What We Know
Details about how the government will handle the wind-down period continue to emerge. Here are some of the most important facts as we know them:
USCIS WILL NOT consider new (initial) applications for DACA after today (September 5, 2017).
Applications including new ones that were filed before today (September 5, 2017) will continue to be processed;
All existing DACA grants and Employment Authorization (EAD) cards will continue to be valid through the expiration date.
Individuals who currently have DACA benefits which will expire between now and March 5, 2018, can apply for a final two-year renewal. The application must be accepted at USCIS by October 5, 2017.
Individuals with DACA benefits which will expire after March 5, 2018 will not be able to apply for renewal. (However, the DACA status and EAD remains valid until the expiration date.)
Employment
You may be concerned about your ability to work in the United States.
If you are currently employed with valid, unexpired employment authorization (EAD card) , you can continue to work.
Your employment authorization continues to be valid until it expires.
Employers should not be asking you if you have DACA or if your DACA status is expiring.
Your employer may ask if your EAD will be renewed.
---
What's Next
By law, individuals with an expired grant of DACA do become deportable. However, we do not know how ICE will treat these cases at this time. In the meantime, it is important not to panic and instead follow the following tips:
Do not file for DACA if you do not have it already. If you have never applied for DACA do not attempt to file now. Your application will not be considered and you run the risk of disclosing your lack of immigration status to the U.S. government.
File your DACA Renewal Application as soon as possible if your DACA will expire on or before March 5, 2017. Renewal applications must be submitted by no later than October 5, 2017. Best to be safe than sorry.
If you are temporarily outside the U.S. under a DACA Advance Parole return immediately.
Do not apply for Advance Parole. It will be denied.
Stay calm and avoid trouble. We understand these are very difficult times, but this is not the time to lose your head. It is important to participate in rallies, protests and the like. But do so wisely and avoid any wrongful or illegal activities that could get you arrested and perhaps prosecuted. That will only aggravate your situation. Demand a vote on the Dream Act!
Consider your options aside from DACA. We strongly advise you to talk to your attorney or seek one if you don't have legal representation. Sit down with her or him and go over all your alternatives aside from DACA. Are you married to a U.S. citizen? Has any family relative ever filed an immigration petition on your behalf? Have you ever been a victim of a crime or domestic violence? All of these questions are very important because they may lay a foundation for immigration alternatives aside from DACA. Read 4 Paths to Legal Status for Undocumented Immigrants to learn more about some possible options.
#DefendDACA
How CitizenPath Helps You Prepare the DACA Renewal Application
CitizenPath was designed by immigration attorneys. It helps you prepare the DACA application (Forms I-821D, I-765 and I-765WS) by helping to eliminate the common mistakes that cause delays and rejections. CitizenPath even provides alerts if you answer a question in a way that might be a problem. It only takes about 20 minutes, and you'll be able to file your DACA renewal application today. Plus, we guarantee that USCIS will accept your application.
We're going to ask you a few questions to make sure you're eligible and preparing the correct form.

We'll guide you through all three forms using simple language and step-by-step instructions.

Once you're completely satisfied, you'll be able to print all three forms and customized filing instructions.