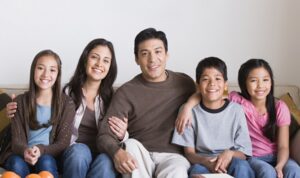 Deferred Action for Childhood Arrival (DACA) recipients generally do not have a path to permanent resident status (green card). However, some DACA recipients can obtain a green card if they meet specific criteria. The Immigrant Legal Resource Center recently released an advisory that explains the technical requirements necessary to navigate this path to a DACA green card.
DACA is not a legal immigration status. It's an exercise of discretion by the U.S. Department of Homeland Security (DHS) that grants temporary legal presence and employment authorization in the United States. Because many DACA recipients entered the country unlawfully, it can be very difficult to obtain legal status. The unlawful entry makes them ineligible for a DACA green card.
In normal family-based immigration situations, a relative can petition another family member for a green card. If that family member is already in the United States, he or she can often "adjust status" to that of a permanent resident (green card holder). You can learn more in Family Based Green Card Application. But again, this is much more difficult for many DACA recipients because of the unlawful entry.
Requirements for Adjustment of Status
An immigrant that is already in the United States that wants to obtain a green card follows a process known as "adjustment of status." DHS may adjust a person's status to permanent residence if he or she meets the requirements of immigration law. INA §245(a) requires that he or she:
Has been admitted or paroled into the United States; and
Applies for adjustment of status; and
Be eligible to receive an immigrant visa and be admissible to the United States for permanent residence; and
Files the adjustment application only once an immigrant visa is available.
There are many different requirements to be eligible for the adjustment of status process. Unfortunately, many undocumented immigrants originally entered the U.S. without inspection, and therefore did not lawfully enter the country. They are not eligible because of the unlawful entry. (Note: Undocumented immigrants that entered the country with a legal visa that is now expired do not have this inadmissibility problem.)
This unlawful entry is one of the toughest obstacles for most undocumented immigrants to overcome. But undocumented immigrants that have been granted DACA have an opportunity that others do not.
Advance Parole for DACA Green Card
Advance parole is way for certain immigrants to get advance authorization to depart and return to the United States. If a DACA recipient leaves the United States without advance parole, the individual will likely be disqualified from DACA and refused re-entry to the U.S. A DACA recipient can apply for advance parole using Form I-131, Application for Travel Document. However, advance parole for DACA is only be granted for humanitarian, educational, or employment reasons. Read more in Traveling Abroad with Advance Parole for DACA.
By using advance parole, a DACA recipient may travel abroad and return to the U.S. When the advance parole traveler returns, he or she is "paroled" into the U.S. This is considered a lawful entry.
The lawful entry is an essential requirement to adjust status to a permanent resident.
Eligibility for DACA Green Card
Not all deferred action recipients have a path to a DACA green card. This particular method applies to DACA recipients that: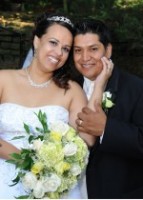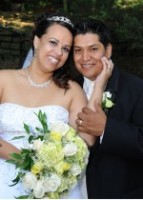 Initially entered the United States without inspection and
Have a U.S. citizen immediate relative (spouse or child over 21 years of age)
Re-entered the U.S. with advance parole
In the case of immediate relatives, there is an unlimited number of immigrant visas available. This means that the there is a short wait to get a green card. Learn more about the steps to immigrate a family member in Overview of the U.S. Immigrant Visa Process.
Example 1: Alberto came to the U.S. from Mexico as a child. His family crossed the border without inspection, but he has never left the U.S. since. Alberto was granted DACA a couple of years ago and just recently married a U.S. citizen. He applied for advance parole so that he could visit a sick grandmother in Mexico. Once he returned to the U.S., Alberto was able to adjust status as an immediate relative of a U.S. citizen. He expects his green card to arrive soon.
Risks of Advance Parole
Even if a DACA recipient has been granted advance parole, he or she should be aware of the risks associated with travel outside the United States. Everyone presenting themselves at a U.S. port of entry will be screened for admission by a Customs and Border Protection (CBP) officer. Entry is at the discretion of the CBP officer.
A DACA recipient that has been previously ordered removed, deported, excluded or is currently in removal proceedings generally should not travel on advance parole. Any individual in this situation should consult with an immigration attorney before traveling on advance parole.
There are numerous grounds of inadmissibility as listed in INA §212. Some of the most commonly applied grounds of inadmissibility include:
Permanent bars
Human smuggling
Lying to or using a fake ID with an immigration official
Criminal offenses
Example 2: A few years ago, Alejandra got a misdemeanor conviction for holding a bag of marijuana. Because this wasn't a bar to eligibility, she was still able to get DACA last year. Now she would like to travel to Brazil for educational purposes and will qualify for advance parole. However, it is very risky for Alejandra to leave the country. Even though she can get an advance parole document, should could be found inadmissible for her misdemeanor conviction and could be refused entry to the U.S.
Conclusion
There is a path to a DACA green card for some deferred action recipients. However, only DACA recipients who fit certain criteria can use this advance parole technique. Other means, including the provisional unlawful presence waiver, are paths to legal status for undocumented immigrants. This article is provided as an overview only, and should not be taken as legal advice. All of these strategies for a DACA green card are complex and require an analysis of each client's specific situation. If you feel that you may be eligible, contact an experienced immigration attorney that can guide you through the process.
About CitizenPath
Designed by attorneys, CitizenPath is the online service that makes immigration forms simple. The website provides simple, step-by-step guidance through USCIS applications and petitions. The low-cost service helps to simplify the process by explaining each question and providing alerts if your answer to a question could be a problem. Most people do not need a lawyer to prepare USCIS forms, but many need a little assistance. That's where CitizenPath can help. CitizenPath provides support for the Application for Advance Parole (Form I-131), DACA Renewal (Form I-821D), and several other popular forms.