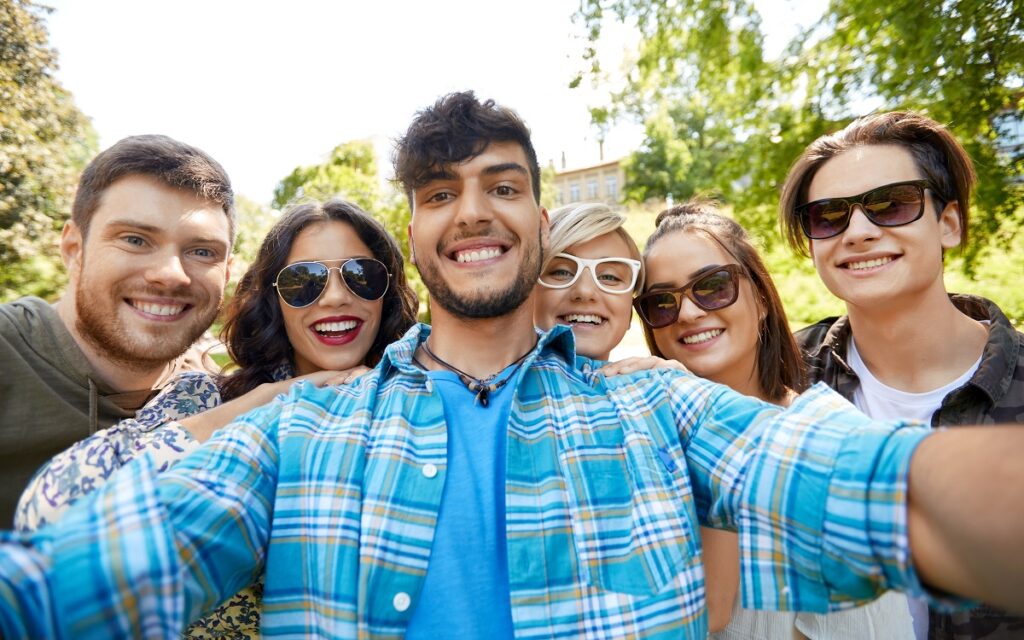 Today marks the ninth anniversary of the Deferred Action for Childhood Arrivals (DACA) program. While much debate surrounds the rights of Dreamers and the need for a permanent solution, one thing is certain. We are better with a DACA program than without one. The benefits of DACA extend beyond the work authorization and deportation protection granted to recipients. As a nation, we must display some compassion and compromise to people who were brought here as children. They are Americans. And to hold them back would only limit our own potential as a country.
Passed during the Obama administration, the DACA program provides temporary protection from deportation and employment authorization to certain undocumented people brought to the United States as children. But U.S. Citizenship and Immigration Services (USCIS) doles out DACA benefits in two-year increments that must be constantly renewed. The expectation was that the program would be a temporary solution while Congress figured out the guidelines for broader immigration reform and passed legislation.
For those receiving DACA benefits, it's been a life-changing program. It opened doors for education and work opportunities not available before the program. At the same time, many Dreamers express some pain living life in two-year blocks of time. What's more, legal challenges in the courts constantly challenge the sustainability of the DACA program. Attempts to provide paths to permanent residency and citizenship for DACA recipients (about 700,000) and other undocumented immigrants (around 11 million) in the United States have been unsuccessful so far.
RECOMMENDED: Why Americans Should Embrace Immigration
3 Individuals Thankful for DACA
There are, of course, hundreds of thousands of stories of Dreamers and the incredible lives they are pursuing in the country they consider their home. Today, we are celebrating three profiles that stand out. Each has overcome hurdles and thrived. But they have also continued to advocate for Dreamers who are not eligible for DACA benefits and the millions of other undocumented people in the U.S.
The profiles of these three DACA recipients we celebrate today continue the proud tradition of Dreamers of succeeding against the odds, without forgetting those most vulnerable – who are often part of their same household.
Ewaoluwa Ogundana – in the U.S. since age four
Born in Nigeria, Ewaoluwa Ogundana arrived with her family to Maryland on a temporary visa at age four. Her parents believed she would have better opportunities in America and decided to stay beyond the temporary status their visa allowed. Overstaying a visa is a significant share of the unauthorized immigrants currently in the United States: those who visit through a lawful entry and stay beyond its validity.
Ewaoluwa endured bullying at school due to her accent and race. When she would go home, she saw the anxiety and stress her parents endured over the low-paying jobs they were forced to accept due to an undocumented status.
Ewaoluwa jumped at the chance to work legally and help alleviate the family's financial hardship when President Obama introduced DACA through executive action. USCIS approved Ewaoluwa for DACA benefits in 2015. Immediately, she started working and applied for a driver's license – activities common to most American teenagers become typically impossible with an undocumented status.
Ewaoluwa graduated high school as class valedictorian. Despite her outstanding academic achievements, her status barred her from applying for federal grants, scholarships, or student loans. She was able to go to college thanks to a scholarship from TheDreamUS, a nonprofit organization focused on providing financial aid to DACA recipients pursuing higher education. At Trinity Washington University, Ewaoluwa served as the president of the Student Government Council. She now plans to continue studying to get a Master in Public Policy.
Ewaoluwa hopes that, if the laws change, she can become a citizen of the country she's lived in and known for most of her life. Most importantly, she dreams of returning to Nigeria to see the rest of her family and be allowed reentry into the United States.
Maria Praeli – in the U.S. since age five
Maria was born in Peru. She and her family moved to the U.S. so her sister could access necessary medical treatment. Maria's parents left a more comfortable life behind in Peru. Maria's mother worked as a psychiatrist back home. In the U.S., she works cleaning houses, one of the few jobs she can access due to her status.
Maria lived a childhood akin to most children in the U.S. And like many young people her age, she dreamed about going to college. Maria applied to several universities and received multiple acceptance letters. However, her undocumented status – specifically the lack of a Social Security number – meant she couldn't apply for financial aid, which she needed in order to afford college.
Maria was determined to move forward with her life and her dreams. First, she enrolled at Gateway Community College where she participated in student government. After graduating community college with a high GPA, she transferred to Quinnipiac University, where she graduated Magna Cum Laude in the spring of 2016.
Maria has been vocal about the need for legal protections for the parents of DACA recipients. Maria and other DACA recipients made national news in 2014 when she caught the attention of then-President Barack Obama and First Lady Michelle Obama during a visit to Connecticut. The Obamas were sympathetic to her plight of pushing for reform that protects undocumented immigrants as well as DACA recipients. As is very often the case, DACA recipients live in families where they may be the only ones protected by a temporary status.
Today, Maria works in government relations at FWD.us, an immigrant rights group. As part of her advocacy work, Maria and five other DACA recipients met with President Biden on May 14, where they explained to the President the importance of a permanent legislative solution to the future of DACA recipients.
Martin Batalla Vidal – in the U.S. since age seven
The son of a single mother, Martin grew up in New York City. He still lives with his mom, brothers, and the family's dog. At the age of seven, Martin and one of his brothers crossed the Mexican border with their mother. He is now a DACA recipient; yet his two brothers are U.S. citizens. His mother remains in an undocumented status.
Martin started to work at an early age to save money for college and help his mother, who suffers from chronic health conditions. Since high school, Martin has been involved with immigration advocacy groups. Today, Martin works as a certified nursing assistant at a rehabilitation clinic in New York, helping patients recover from brain injuries.
Martin rose to national prominence for suing the Trump administration for their attempts to end Deferred Action for Childhood Arrivals and deprive their current recipients of DACA benefits. He, along with several immigrant rights organizations and other DACA recipients, joined a lawsuit aimed at preventing the elimination of DACA. Martin took time off work to meet with attorneys, talk to the press, and go to protests, which meant a reduction in income while he fought to preserve his status and that of hundreds of thousands of Dreamers. He has described the experience of suing the government as stressful. Because of his advocacy, Martin has been the target of hate messages.
In the process of making their case in U.S. courts, Martin and other Dreamers were aided by organizations like Make the Road New York and the National Immigration Law Center, as well as students at the Immigration Rights Advocacy Clinic at Yale Law School.
In June 2020, the U.S. Supreme Court decided, in a 5-4 decision, that the decision to terminate DACA was unlawful. His participation in the fight led to the preservation of DACA benefits for himself and so many other Dreamers.
With renewed relief, and hope for the future, Martin returned to school and is taking classes to become an occupational therapist.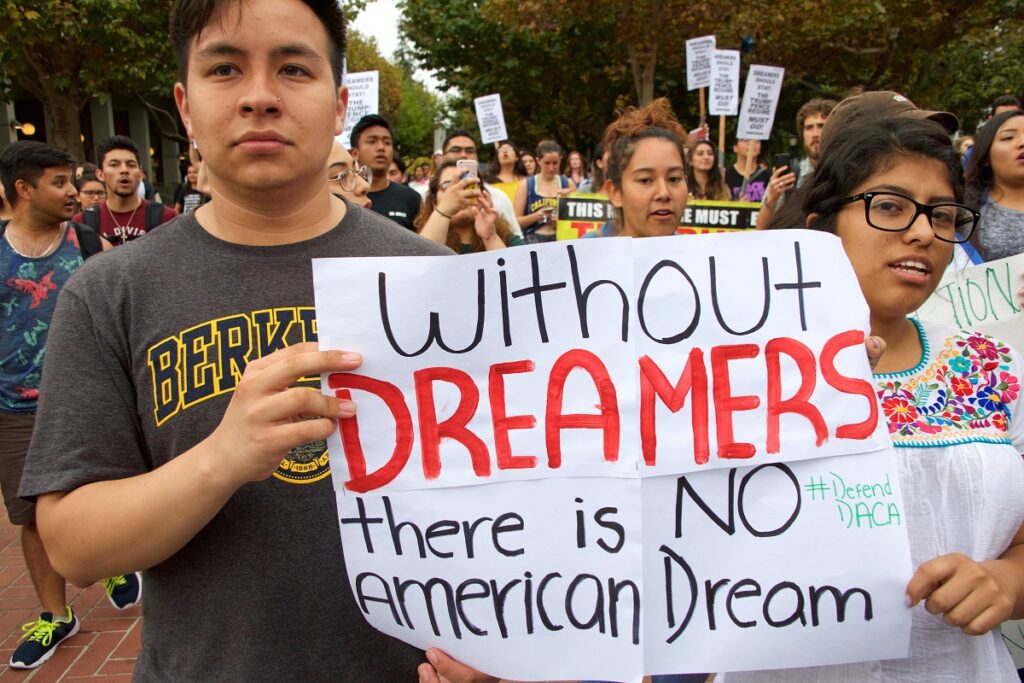 The Status of DACA Benefits Today
A common thread among Dreamers is their gratitude to their parents for bringing them to the United States, in hopes they would have better opportunities. Dreamers often remark that overcoming obstacles is part of who they are.
DACA has survived for nine years. In December 2020, USCIS restarted DACA, and will accept new applications for initial applicants and renewal applications for those seeking to renew status. Under the care of a Biden administration that's friendlier to Dreamers, DACA benefits will likely continue to be available for some time. Congress has an opportunity to finish the job by passing legislation which provides a path to a green card. It's in our nation's interest to see Dreamers thrive rather than just survive the two-year grants of DACA.
CitizenPath offers streamlined application guides for the most common immigration benefits, including DACA. Follow our step-by-step instructions and get alerts for any possible issues – so you can correct before you send and have support every step of the way.
RECOMMENDED: U.S. Citizenship Act of 2021 Offers a Path to Citizenship for Undocumented Americans
Want more immigration tips and how-to information for your family?
Sign up for CitizenPath's FREE immigration newsletter and
SAVE 10%
on our immigration services