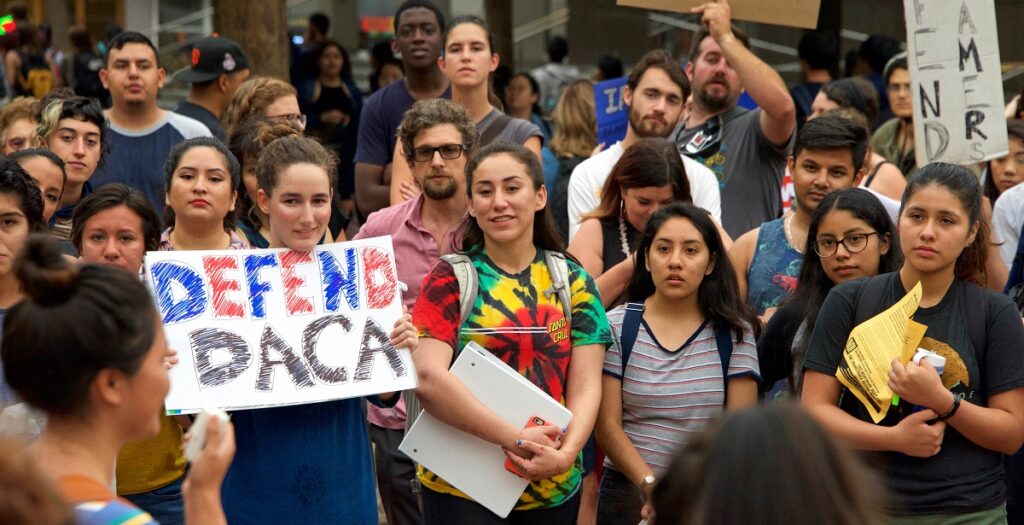 On August 30, 2022, the Biden Administration issued a new rule on Deferred Action for Childhood Arrivals (DACA) that will incorporate DACA into the Federal Regulations. Although DACA was already a matter of policy, the new DACA rule is an effort by the administration to bolster the legal standing of the program to combat various attempts to terminate it. The rule replaces the 2012 memo issued by the Obama administration when it goes into effect on October 31, 2022.
The DACA program protects people who were brought to the United States as children without documentation or who entered lawfully and later fell out of out of status. The program provides renewable two-year grants of employment authorization and protection from deportation.
What's in a Rule?
You may be wondering why we need a "rule" when there is already executive action in place from the Obama administration. Critics argue that a president's powers don't extend far enough to create a massive program like DACA. In fact, that has led to several court challenges which threaten the existence of the program.
Government agencies can create rules under the framework of existing law. These rules are regulations that provide guidance on how things are done.
The Federal Register contains rules and regulations which are regulatory documents having general applicability and legal effect. Most rules are codified in the Code of Federal Regulations (CFR). The regulatory process democratizes rulemaking. It gives the public a chance to comment and generally results in more scrutiny before the policy turns into federal regulation. Therefore, this regulatory process of creating a formal rule helps to overcome at least one reason DACA was ruled unlawful by a federal court.
Does the New DACA Rule Affect Current Recipients?
The new DACA regulations do not change the current process or benefits for existing recipients. On October 31, current recipients and those otherwise eligible to renew don't need to do anything differently. The only individuals who are eligible to renew DACA include:
Recipients who current have DACA; and
Individuals whose DACA expired less than one year ago.
If you already have DACA, you don't need to reapply under the new rule. You should renew DACA before your status expires. To renew DACA, you'll continue to submit the following forms:
Submit all three forms concurrently to U.S. Citizenship and Immigration Services (USCIS). Additionally, include all necessary supporting documents for your situation.
CitizenPath's affordable, online service makes it easy to prepare all three forms at the same time. Designed by immigration lawyers, the DACA Application Package helps you eliminate the common errors that create delays, rejections and even denials. That's because the service alerts you when your answer to a question may be a problem. You'll also get customized filing instructions based on your situation. It's a powerful, do-it-yourself tool that puts you in control. And we've got your back — CitizenPath provides live customer support and provides a money-back guarantee that USCIS will approve your application.
Can First-Time DACA Requests be Submitted Under the New Rule?
The new rule does allow people new to the program to apply. However, a court injunction prevents USCIS from accepting initial applications for now.
Currently, the Texas court injunction blocking initial DACA applications remains in effect. Therefore, USCIS will continue to process DACA renewals but not initial DACA applications from first-time DACA requestors and people whose DACA expired more than a year ago while this injunction remains in place.
What's Next for DACA
The Biden administration remains committed to protecting the DACA program. In the event a court ruling ends the program, the government will appeal to the U.S. Supreme Court.
For more than 10 years, DACA recipients have waited for a permanent solution to remain in the United States and have a path to citizenship. In addition to living life in two-year increments, recipients have lived in fear that DACA could be rescinded, and they could be separated from their families and deported. The new DACA rule strengthens the DACA program, but it is far from a permanent solution. It's vital that congress find a long-term solution.
Maintaining your DACA status may also be a critical step to any future path to legal residency. Neglecting your DACA status could be an obstacle to obtaining status with future legislation. Immigration attorneys generally recommend:
If your DACA expires in less than 6 months from now, you should renew now.
If your DACA expires within 6 months to 1 year, you may want to renew early.
If your DACA expires more than 1 year from today, you should speak to a trusted legal service provider to see if there are benefits in applying early.
About CitizenPath
CitizenPath provides simple, affordable, step-by-step guidance through USCIS immigration applications. Individuals, attorneys and non-profits use the service on desktop or mobile device to prepare immigration forms accurately, avoiding costly delays. CitizenPath allows users to try the service for free and provides a 100% money-back guarantee that USCIS will approve the application or petition. We provide support for the DACA Application Package and several other immigration services.
Want more immigration tips and how-to information for your family?
Sign up for CitizenPath's FREE immigration newsletter and
SAVE 10%
on our immigration services