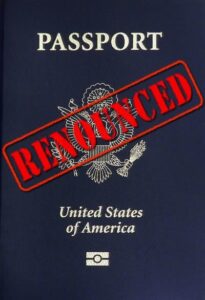 In 2019, a list of 2,071 Americans chose to renounce U.S. citizenship, and 2020 looks to be no different. Based on the numbers from the first two quarters, the 2020 number will grow could more than quadruple. A staggering 5,313 Americans have already surrendered citizenship this year.
But that's not all. According to a survey by deVere Group, an independent financial advisory organization, a staggering 73% of Americans abroad are tempted to give up their U.S. passports. With an estimated 7.6 million Americans living abroad, that translates to approximately 5.5 million Americans re-assessing the value of U.S. citizenship.
Known formally as renunciation of citizenship, it is the act of voluntarily giving up citizenship in a country. Citizens of a country may renounce citizenship as a way of expressing philosophical differences, avoiding mandatory military service, becoming asylees or avoiding obligations of tax laws. There are a variety of reasons.
So why do some Americans renounce U.S. citizenship?
Reasons Why People Renounce U.S. Citizenship
The U.S. government does not release information on why individual Americans renounce U.S. citizenship. Thus, it is impossible to say exactly why there has been a growing trend in renunciations. However, the consensus agrees that people appear to be avoiding taxes and penalties. But the Trump presidency has given expatriation a boost.
But this doesn't mean that everyone that renounces U.S. citizenship is an unpatriotic tax cheat or tax evader. Money has always been one of the primary reasons to renounce U.S. citizenship. After all, U.S. citizens are taxed no matter where they live.
Critics of American tax law consider U.S. global income tax compliance and disclosure laws to be exorbitant and oppressive. U.S. persons living abroad are most severely impacted by these laws. In addition to paying tax in the country where they live, they must also pay a U.S. income tax.
What's more, renunciations spiked by 39% shortly after the Foreign Account Tax Compliance Act (FATCA) came into effect. FATCA became law in 2010 and makes it more difficult for U.S. citizens to hide assets in overseas accounts. But many are finding it difficult to bank abroad as a US citizen.
So in many cases individuals are driven to renounce US citizenship not because of taxes but because of the costly tax bureaucracy.
"Almost none of them have to pay any tax – it's just the hassle and expense of dealing with the paperwork," said David Lesperance, a Canadian tax and immigration lawyer who routinely assists American expatriates.
More Expensive to Renounce US Citizenship
There was no cost to renounce U.S. citizenship until July 2010, at which time a fee of $450 was established. In September 2015, the U.S. State Department raised the fee to renounce U.S. citizenship by over 400 percent. The cost was increased from $450 to $2,350 in an effort to deter Americans overseas from renouncing citizenship. According to the State Department, the latest increase to $2,350, is "reflective of the true cost" of processing. It is easy to be skeptical of this reasoning, but there may be some truth to it.
Renunciation of citizenship is one of the more labor-intensive tasks within a consulate. The U.S. government will make applicants jump through numerous hoops to complete the process. This is an effort to make certain the applicant understands the permanency of the act.
Nonetheless, the fee does not seem to be a deterrent. After all, the tax savings for wealthy individuals may be significantly more than the fee.
How to Renounce U.S. Citizenship
By law the process to renounce U.S. citizenship is fairly straight forward. You can read the law in section 349(a)(5) of the Immigration and Nationality Act (INA) (8 U.S.C. 1481(a)(5)). In practice renunciation can be a very tedious and time-consuming process according to those that have done it.
Fundamentally, a person wishing to renounce his or her U.S. citizenship must voluntarily and with intent to relinquish U.S. citizenship:
appear in person before a U.S. consular or diplomatic officer;
in a foreign country (normally at a U.S. embassy or consulate); and
sign an oath of renunciation
But the exact process may vary by consular office. In addition, there is a fee of $2,350 to process the request.
There are five basic steps to renounce U.S. citizenship:
Speak to a U.S. Immigration Attorney

You have the right to renounce U.S. citizenship. Before doing so, you should understand exactly how this will affect you and your family. Although you may be motivated by taxes or philosophical differences, you should make sure that renunciation is the best solution for you. With very few exceptions, renunciation is an irrevocable action. Speak to an experienced US immigration attorney before proceeding.

Determine Your New Home

You must renounce U.S. citizenship at a consular office outside the United States. Although you don't have to select a consular office in your new home country, most people choose to do so out of convenience. It is also highly recommended that you obtain legal status and a passport in your new home country. Although U.S. law doesn't require you to have another passport, some consular offices will make the renunciation process more difficult if you do not have the ability to travel. This is for your own protection. Without a new home country with legal immigration status, you will become stateless, under the protection of no government.

Prepare U.S. Renunciation Forms

You will only need to prepare a single form before your appointment. Download and prepare Form DS-4079, Request for Determination of Possible Loss of United States Citizenship.

However, there are several other forms that the State Department will use to process your renunciation. Review these before making your appointment:

Schedule & Attend Renunciation Appointment

It is probably most convenient to schedule an appointment at a consular office in your new home country. However, some offices can have very long wait times for appointments. It is possible to use an alternate consular office in a different city or country.

In addition to the prepared DS-4079, take other important documents such as your US passport, new passport, birth certificate and other identification.

At the end of renunciation appointment you will be provided with DS-4083, Certificate of Loss of Nationality. Although your renunciation will need to be officially approved by the U.S. Department of State before it is finalized, this DS-4083 is your physical proof that you've completed the process to renounce U.S. citizenship. Keep this document in a safe place; it could take several months to get the State Department approval.

Prepare a Final U.S. Tax Return

You will need to settle your taxes with the United States. Your final tax return will be from January 1st through the day you expatriate. In addition to the final tax return, you'll probably need to file IRS Form 8854 (Expatriation Information Statement) with it.

For the best results, contact a certified public accountant (CPA). Depending on your situation, you may also need to file FBAR paperwork. And if you have a more delicate situation, consult with a tax attorney that has experience with renunciation.
Famous Americans to Renounce U.S. Citizenship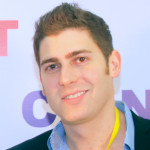 Eduardo Saverin, a prominent Facebook co-founder, renounced his U.S. citizenship in 2011, and moved to Singapore. The Wall Street Journal estimates that the move saved Saverin an estimated $700 million in capital gains taxes.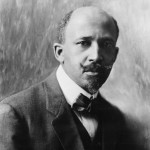 W.E.B. DuBois, was a noted writer, historian and sociologist who co-founded the NAACP. However, he grew increasingly radical throughout his life and eventually embraced the principals of communism. He renounced his U.S. citizenship and lived out his final years in Ghana.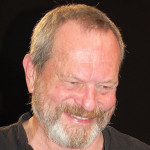 Terry Gilliam, a member of the Monty Python comedy troupe, is the group's only American born member. Gilliam spent several years as a dual citizen of the U.S. and England but finally decided to renounce U.S. citizenship in 2006 as the estate tax loomed.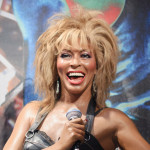 Tina Turner, one of America's most legendary singers, is now a Swiss citizen. Turner's romantic relationship eventually led the couple to settle in Switzerland. She naturalized in Switzerland and renounced her U.S. citizenship in 2013.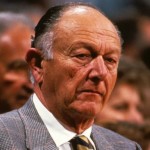 Ted Arison immigrated to the U.S. from Israel to make millions. He co-founded Norwegian Cruise Lines and later founded Carnival Cruise Lines. Arison even owned the Miami Heat. But the crushing blow of taxes led him to renounce U.S. citizenship in 1990 and return to Israel.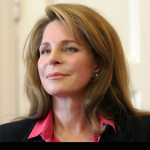 Queen Noor of Jordan was born as Lisa Halaby in Washington D.C. But when she married King Hussein, she was forced to renounce her U.S. citizenship and become a Jordanian citizenship in 1978.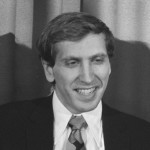 Bobby Fischer was an American chess prodigy and grandmaster whom many consider to be the greatest chess player of all time. After becoming the 1972 World Chess Champion, Fischer fell in and out of trouble until he found asylum in Iceland as a citizenship in 2005.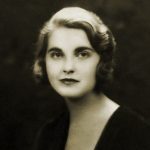 Barbara Hutton was an American socialite and heiress to the Woolworth fortune. Hutton would marry seven times, and two of those marriages resulted in citizenship changes. She became a Danish citizen for her second husband and Dominican citizenship for her fifth husband.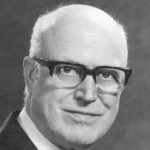 Earl Tupper was the founder of Tupperware. Without much warning, he sold his company is 1958 for $16 million, renounced his U.S. citizenship and purchased an island off the Costa Rican coastline.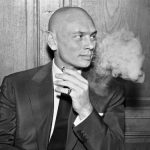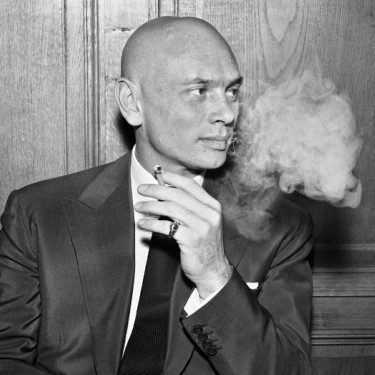 Yul Brynner, was a Russian-born actor who held dual Swiss and U.S. citizenship. However he lost his tax exempt status by working by working too long and chose to renounce U.S. citizenship in 1965 to avoid being bankrupted by the taxes and penalties.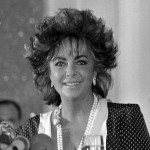 Elizabeth Taylor, the Hollywood icon with eight marriages to seven husbands, tried to renounce her U.S. citizenship in 1965. Taylor couldn't bare to take an oath that she would "abjure all allegiance and loyalty to the United States." The State Department turned down her request.
Government Reporting of Renunciation
The U.S. government publishes a list of Americans who renounce U.S. citizenship each quarter. The Quarterly Publication of Individuals, Who Have Chosen to Expatriate, as Required by Section 6039G, is a publication of the Internal Revenue Service (IRS) in the Federal Register, listing the names of certain individuals with respect to whom the IRS has received information regarding loss of citizenship during the most recent quarter.
Irrevocability of Renunciation
Renunciation of U.S. citizenship is a major life decision with irrecoverable consequences. You can't just change your mind later. If you are considering renunciation of U.S. citizenship, you should understand that the act is irreversible, absent a successful administrative review or judicial appeal.
However, the law does provide some leeway for individuals who surrendered citizenship as minors. An applicant who renounced his or her U.S. citizenship before the age of eighteen (or lost citizenship related to certain foreign military service under the age of 18) can have that citizenship reinstated if he or she makes that desire known to the Department of State within six months after attaining the age of eighteen.
Ensure that you are fully confident the decision to renounce U.S. citizenship is the right thing to do for you and your family. Speak to an immigration attorney with experience in renunciation.
About CitizenPath
CitizenPath provides simple, affordable, step-by-step guidance through USCIS immigration applications. Individuals, attorneys and non-profits use the service on desktop or mobile device to prepare immigration forms accurately, avoiding costly delays. CitizenPath allows users to try the service for free and provides a 100% money-back guarantee that USCIS will approve the application or petition. We provide support for the Application for Naturalization (Form N-400), Application for Replacement Citizenship Document (Form N-565), Application for Certificate of Citizenship (Form N-600), and several other immigration services.
Note to Reader: This post was originally published on January 6, 2015, and has been modified with improvements.
Want more immigration tips and how-to information for your family?
Sign up for CitizenPath's FREE immigration newsletter and
SAVE 10%
on our immigration services