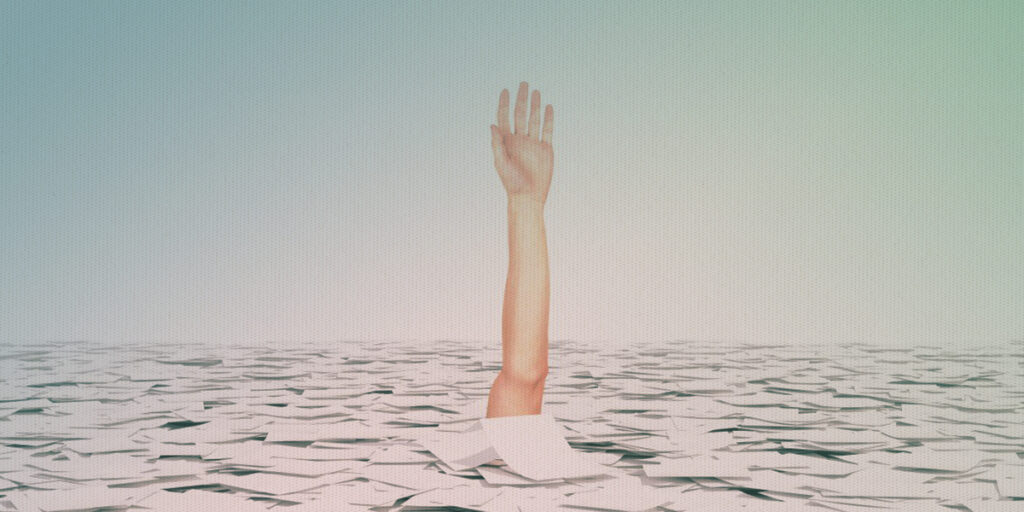 Unfortunately, U.S. Citizenship and Immigration Services (USCIS) is no different than any other massive government organization – they are heavily burdened with a large workload and aren't the most efficient organization. In fact, several agencies make up the overall immigration system. Consular offices, Department of State and the National Visa Center all play a role. Over 9 million forms are filed with USCIS each year alone. Even if you've used our tips for preparing USCIS forms, these agencies do sometimes lose parts of your application package or even the whole thing. But there are some preventive measures so that you don't have to call us to say, "USCIS lost my application!"
Don't Send Originals
Generally, USCIS will only require you to send photocopies of the requested supporting documents. In some cases, they may request originals. Only when specifically requested should you send an original document. Items such as birth certificates, marriage certificates, and other documents can almost always be photocopies. Read your instructions.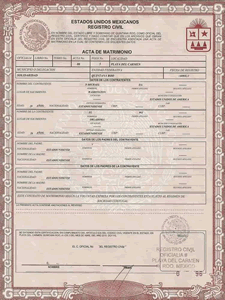 Keep your originals in a safe place. In some cases, you may still need them at an interview. Copy the original document (as long as the original is the official version), and send the copy to USCIS or the requesting agency. The USCIS or consular officer will ordinarily have a chance to view the originals when you bring them to your interview. (If they make a special request that you mail them the original, you'll need to comply—but make copies for yourself first!)
USCIS prefers photocopies on one-sided, 8½-by-11-inch paper. You may reduce an 8½-by-14-inch document to fit on an 8½-by-11-inch sheet. However, don't try to cut out a photocopy of a small document (i.e. ID card) to match the size of the original document. Instead, keep it on the 8½-by-11-inch sheet.
Make Photocopies of All Items
We recommend that our customers make a photocopy of everything that they mail. Some of these items can be time-consuming to acquire. Copies of birth certificates, marriage certificates and Notice of Action letters all take time to obtain. Depending on the application or petition, you may have photographs, declarations, affidavits or other important documents.
Be sure to keep a copy of the payment method. In the case of a lost money order, you'll need to be able to make a claim to get your money back.
Keep copies of all your immigration records in a safe place. They may come in very handy later. In some cases, applicants have been forced to use the photocopy of the original as the new application when the first one is misplaced.
So if USCIS loses your application, your blood may boil temporarily. But you'll have things under control.
Keep Separate Applications Separate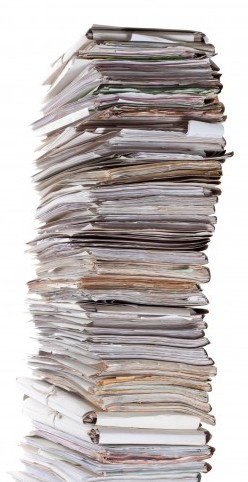 Applicants submitting forms at the same time often want to mail the applications together. For example, a husband and wife that are naturalizing at the same time may want to submit the applications together. Or, a family of permanent residents may want to mail their green card renewal applications together. Unfortunately by comingling the applications, it creates another opportunity to mix up paperwork, lose items and create a delay.
USCIS will process the applications separately anyway. Generally, there is not an advantage to combining them. So it is best practice to keep the applications totally separate. This eliminates the chances of USCIS mixing up documents.
If there is a notable reason to process the applications together, USCIS may do so at its discretion. For example, the couple naturalizing may want to attend the same Oath Ceremony together so that they can become U.S. citizens together. In this case, each applicant should include a cover letter for the N-400 application that requests that he/she be able to attend the same Oath Ceremony. USCIS will grant this request at its discretion. If mailing the applications together, make sure they are clearly separated as two individual application packages.
Place Your Payment on Top
In many cases, your application or petition is sent to a USCIS lockbox facility. A lockbox is a service that is set up to receive and process payments. The USCIS lockbox facilities are simply locations that receive your form/application and process your payments.
The sorting of newly arrived applications is a common time for items in an immigration application to disappear. They are looking for your payment first. Make sure your check or payment method is paper clipped to the top of the application package. This will minimize the amount of searching they'll have to do.
Mail Your Application with a Trackable Method
Track your application package when you mail it to USCIS. Trackable mailing options are available from the U.S. Postal Service (USPS) or private courier services like FedEx and UPS.
If you are filing from within the United States, the USPS provides a low-cost option to track your package. You can get updates as an item travels to its destination, including the date and time of delivery or attempted delivery. It is a way to verify the receipt of your package.
U.S. Express Mail, also available from USPS, provides online tracking and signature proof. It costs a little more but provides some extra benefits that give you peace-of-mind.
Finally, if you must mail documents from outside the United States, it's best to use a courier service such as FedEx or UPS. Be aware that courier services can't deliver to a post office box, and many USCIS service centers are addressed to post office boxes. Find the service center's alternate address for delivery by courier, shown on the USCIS website.
RECOMMENDED: What is Form I-797 Notice of Action?
Too Late – USCIS Lost My Application
If USCIS has already lost your application, the easiest thing to do is file another copy. If you have saved a copy of all documents, you can re-file fairly easily. Remember, the application needs an original signature. You'll also need to cancel your check and write a new check.
If USCIS has cashed your check or lost important documents, you may need to get some extra help from an immigration attorney. An experienced attorney will know the best ways to make follow-up inquiries, and can help you draft letters explaining the situation to the appropriate USCIS or consular office.
USCIS and the other agencies that handle immigration matters do occasionally lose parts of an application and sometimes the entire application package. Unfortunately, you don't have the option of hand-delivering your documents in person. Most applications must be mailed to USCIS or the other agencies.
The problem, of course, is that lost documents create significant delays in your case. At best, this can be frustrating. At worst, it can create more significant problems because it delays immigration benefits or even forces the applicant to miss a deadline.
By using the best practices above, you can minimize these problems.
About CitizenPath
CitizenPath provides simple, affordable, step-by-step guidance through USCIS immigration applications. Individuals, attorneys and non-profits use the service on desktop or mobile device to prepare immigration forms accurately, avoiding costly delays. CitizenPath allows users to try the service for free and provides a 100% money-back guarantee that USCIS will approve the application or petition. We provide support for the Citizenship Application (Form N-400), Green Card Renewal/Replacement (Form I-90), Petition to Help a Relative Obtain a Green Card (Form I-130), and several other USCIS forms.
Note to Reader: This post was originally published on July 5, 2016, and has been modified with improvements.