Traveling with DACA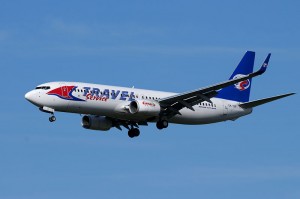 If you are granted Deferred Action for Childhood Arrivals (DACA), you are generally free to travel within the United States. However, it is always wise to be aware (and even avoid) if traveling in states that do not support DACA. When traveling, you should always carry the following identification:
A copy of your I-821D approval notice (DACA)
Your Employment Authorization Card (work permit)
A state ID/driver's license (if available) or passport
In general, you should avoid traveling abroad with DACA. If you must travel outside the U.S., you will first need to obtain permission in the form of an Advance Parole document. Here's how:
Understand the Guidelines for Traveling Abroad with DACA

After you have been granted DACA, you may apply for Advance Parole for one of the following purposes:

Educational: such as semester abroad programs or academic research
Employment: such as overseas assignments, interviews, conferences, training, or meetings with clients
Humanitarian: such as travel to obtain medical treatment, attend funeral services for a family member, or visit an ailing relative

It is also important to understand that Advance Parole will only be provided for the dates requested. So plan for travel delays. Your Advance Parole document must still be valid when you re-enter.

Contact an Experienced Immigration Attorney

You should always consult with an experienced immigration attorney before traveling abroad with DACA. Depending on your situation, there could be serious risks associated with traveling abroad. You can get help finding an attorney here.

Prepare and File Form I-131, Application for Travel Document

After a short consultation with your attorney, you may even be able to request Advance Parole on your own. Prepare and file an Application for Advance Parole (Form I-131). Be sure to include a letter that reinforces your request. For example, if you are traveling for work purposes, have your employer write a letter stating why it is necessary for you to make the trip.
Traveling with DACA FAQs
---