K-1 Visa Processing Time
What Happens After Filing Form I-129F, Petition for Alien Fiancé
Filing Form I-129F, Petition for Alien Fiancé, is the first step in obtaining a K-1 visa for a fiancé. A U.S. citizen files the petition to establish a qualifying relationship with the foreign national beneficiary, but there are additional steps. Understandably, you both want to know how long it takes throughout the K-1 visa processing time line and what happens in the different steps.
Although the steps that take place are fairly consistent, the K-1 visa processing time will vary based on the USCIS case load, U.S. embassy in the beneficiary's country, and your ability to properly file an accurately prepared I-129F petition. The following outline describes the basic steps of the K-1 visa time line for most people.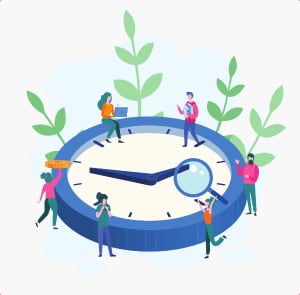 Receipt of Petition
APPROXIMATELY 2 TO 3 WEEKS AFTER FILING
If you properly file
Form I-129F, Petition for Alien Fiancé
, USCIS will initially respond by mailing you a receipt notice that confirms receipt of your petition. Formally known as Form I-797C, Notice of Action (see example below), the receipt notice typically arrives 2 to 3 weeks after filing. If you did not properly file your Form I-129F, USCIS will send a Notice of Action to reject the petition or may send a
Request for Evidence
that requests additional items. Either will significantly delay your request. Thus, it is vital to prepare the I-129F correctly and submit all required supporting documents.

Tip: Save this important letter. It contains your 10-digit receipt number. You can use this receipt number to check your case status. If you didn't receive a Notice of Action, you can make a case inquiry.
Nearly 9% of Form I-129F petitions are rejected, and thousands more are denied. A poorly prepared petition can also delay the approval process and even create significant immigration problems. When you prepare your I-129F on CitizenPath, we provide simple, step-by-step instructions and alerts to help you avoid costly delays. We even guarantee USCIS will approve your petition. No credit card is required to try it.

Adjudication of Petition
APPROXIMATELY 4 TO 10 MONTHS AFTER FILING
At this point in the process, USCIS does not conduct an interview. The purpose of the I-129F is to establish a qualifying relationship between the U.S. citizen and the beneficiary. Additionally, USCIS wants to pre-screen the petitioner for any criminal background or issues that would create a conflict related to the
International Marriage Broker Regulation Act
. Upon approval, USCIS will mail the U.S. citizen petitioner another I-797, Notice of Action (approval notice).
Tip: If the petitioner or beneficiary change a mailing address during this time, don't forget to inform USCIS. Call USCIS at 1-800-375-5283 to change the address with your pending I-129F petition.
Case Moves to National Visa Center
APPROXIMATELY 4 TO 6 WEEKS AFTER PETITION APPROVAL
Next, USCIS will transition the case to the U.S. Department of State. Specifically, the USCIS service center forwards the case to the National Visa Center (NVC). The NVC may contact the beneficiary for further processing requirements like submitting the visa application (DS-160) and payment of consular fees. Upon completion, the NVC coordinates with the U.S. embassy or consulate (typically in the foreign national's country).
Tip: There's not much you can do at this point. If you want to verify that the NVC has received your file, call them at 1-603-334-0700 or email them at
[email protected]
approximately two weeks after receiving the I-129F approval notice.
Embassy Letter
APPROXIMATELY 2 TO 4 WEEKS AFTER EMBASSY RECEIVES CASE
Once the embassy has reviewed the case, they will send a letter to the foreign fiancé (beneficiary) with instructions for scheduling the medical exam and interview. The letter will also provide a list of items that must be submitted and explain which items must be submitted immediately and which items should be brought to the K-1 visa interview.
The approved I-129F Petition for Alien Fiancé(e) is valid for four months. Generally, failing to respond will force the embassy to presume you've abandoned the petition. However, consular officers may revalidate the I-129F petition in four month increments at their discretion. For most cases impacted by the suspension of routine visa services or COVID-19 travel restrictions, it will not be necessary to file a new I-129F petition.
Tip: Always refer to your embassy letter for the official list of items to submit. You may review our
K-1 Interview Checklist
to prepare early.
K-1 Visa Interview
APPROXIMATELY 4 TO 8 WEEKS AFTER SUBMITTING EMBASSY DOCUMENTS
The foreign fiancé beneficiary attends the K-1 interview at the designated U.S. embassy or consulate. If children will join as K-2 visa holders, they must also attend the interview. The U.S. citizen petitioner is never required to attend the interview, but it's generally encouraged where allowed. (Embassies in some countries do not allow the U.S. citizen to attend.)
The beneficiary must take documents to the visa interview including proof of the relationship and proof of medical examination. While you shouldn't fear the interview, you should prepare. Know what to expect and try answering some practice questions. The beneficiary will generally have a decision by the end of the interview. Typically, the embassy or consulate will issue the visa within a couple weeks.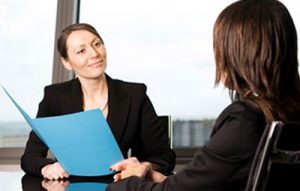 Tip: Immigration officials need convinced there is a bona fide relationship with the intention to marry. Prepare for the interview by reviewing these
K-1 fiancé visa interview questions
.
Enter the United States
0 TO 6 MONTHS AFTER K-1 APPROVAL
Once the Department of State issues the K-1 visa, the beneficiary generally has a period of six months to enter the United States. The beneficiary will be provided with a visa packet to present at the port of entry. Upon entry the couple must marry within 90 days. If the couple does not marry, the K-1 visa holder must depart the U.S. before the 90-day expiration of the visa.
Tip: Planning a wedding in 90 days can be difficult. Start early. If possible, plan and set a date before entering the U.S. so that important family members can obtain visas to attend.
---
K-1 Visa Processing Time Summary
HOW LONG DOES IT TAKE TO GET A K-1 VISA?
After filing Form I-129F, Petition for Alien Fiancé, it may take approximately 10 to 14 months to obtain a K-1 visa. It may be shorter for some and longer for others. As explained, the K-1 processing time can vary based on the agencies that adjudicate the many steps. A poorly prepared I-129F petition will certainly increase this time line. Errors, omissions and insufficient evidence can result in major delays and even denials. Don't forget — you can check your case status online with your receipt number. The USCIS website also lists normal processing times for an I-129F petition. If you believe that your case is outside the normal I-129F processing time, you can make a case inquiry.
After marriage, there are several additional steps that must be taken so that the foreign spouse can remain in the United States, travel, and accept employment. These are not included in the above K-1 visa processing time line. For a more detailed look, see our overview of the K-1 visa. After the wedding, the foreign spouse should seek to adjust status to permanent resident (green card holder) as soon as possible. This process includes submitting Form I-485, Application to Adjust Status, among other forms. The additional forms include Form I-765, Application for Employment Authorization, and Form I-131, Application for Travel Document, if the applicant wants to work and travel during the year long adjustment of status process. CitizenPath can help through this process as well.
GET HELP WITH FORM I-129F