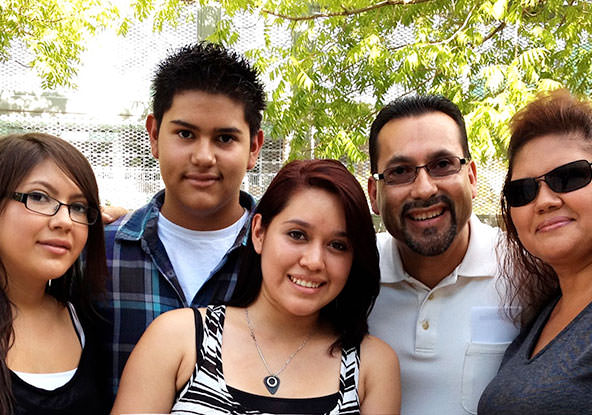 The Deferred Action for Childhood Arrivals (DACA) program offers employment authorization (work permit) and protection from deportation for certain people who qualify. The program is intended for undocumented immigrants who were brought to the United States by their parents when they were children. The DACA eligibility requirements can be a bit daunting for first-time applicants, but renewals are generally easier.
DACA Eligibility Requirements for Initial Applications
People who meet the following criteria may apply for initial consideration of deferred action for childhood arrivals (DACA):
are under 31 years of age as of June 15, 2012;
came to the U.S. while under the age of 16;
have continuously resided in the U.S. from June 15, 2007 to the present;
entered the U.S. without inspection before June 15, 2012, or individuals whose lawful immigration status expired as of June 15, 2012;
were physically present in the United States on June 15, 2012, and at the time of making the request for consideration of deferred action with USCIS;
are currently in school, have graduated from high school, have obtained a GED, or have been honorably discharged from the Coast Guard or armed forces;
have not been convicted of a felony offense, a significant misdemeanor, or more than three misdemeanors and do not pose a threat to national security or public safety.
Since 2017, the Trump administration made multiple attempts to wind down the DACA program. Most recently on December 4, 2020, a federal judge ordered the Department of Homeland Security to restore DACA to it's original state as implemented by the Obama administration. Individuals who meet the eligibility requirements may submit an initial or renewal application for DACA.
RECOMMENDED: What You Need to Know about DACA Status
Mistakes on your DACA application can cause costly delays or a denial.
Prepare Forms I-821D, I-765, and I-765WS correctly and affordably with CitizenPath. The attorney-reviewed software guides you through the application and provides help to answer questions like this one. And personalized filing instructions help you to file your application today knowing that
you did everything right
! No credit card or signup required to try it.
Get started now >>
Eligibility Requirements for DACA Renewal Applications
An individual may be considered for renewal of DACA if he or she met the guidelines for consideration of initial DACA (see above) and meets all the following guidelines:
Did not depart the United States on or after August 15, 2012 without advance parole;
Has continuously resided in the United States since he or she submitted his or her most recent request for DACA that was approved up to the present time; and
Has not been convicted of a felony, a significant misdemeanor, or three or more misdemeanors, and does not otherwise pose a threat to national security or public safety.
Use our online application to check your eligibility for DACA renewal (no sign up or credit card required to check DACA eligibility requirements).