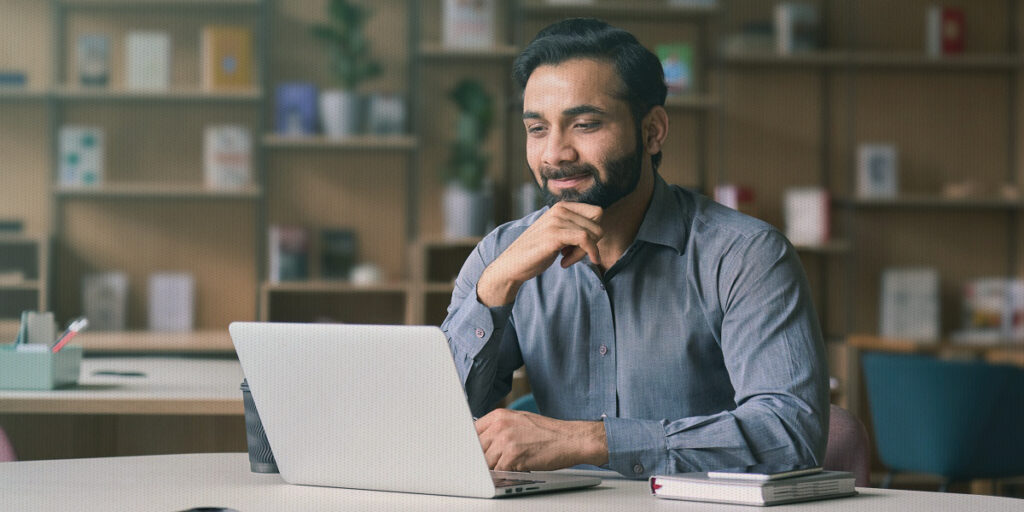 A visa denial under section 212(a)(4) of the Immigration and Nationality Act (INA) means that the immigration officer determined that you are likely to become a public charge in the United States. The officer may issue a denial, also known as a "refusal," because you do not meet the eligibility requirements for the visa. This can happen to intending immigrants (green card applicants) as well as non-immigrants (B-2 tourists, F-1 students, etc.). Learn how to avoid the 212(2)(4) visa denial and how to overcome it if necessary.
In order to enter the United States, most foreign nationals must prove that they are not likely to become a "public charge." In other words, they must show that they have adequate resources or financial support so as not to become primarily dependent on the U.S. government for financial assistance.
If immigration officials determine a foreign national is likely to become a public charge, they will not grant a visa. However, it is possible to overcome this type of ineligibility.
Public charge does not apply to humanitarian immigrants including refugees; asylees; survivors of domestic violence, trafficking and other serious crimes; special immigrant juveniles; and certain individuals paroled into the U.S.
For those subject to the Section 212(a)(4) of the INA, here's what you should know before applying for a visa.
Avoiding Public Charge Denial for Non-immigrants
You must demonstrate sufficient financial resources during your temporary stay in the United States. The State Department does not frequently deny non-immigrant visa applications based on 212(a)(4), but they do occur. They generally want to know that you have sufficient resources to make the temporary trip, pay your expenses while here, and have sufficient funds to return home. For example, a B-2 visa applicant seeking medical treatment in the United States without adequate funds to pay for treatment would likely be denied. It's also possible that consular officials would refuse a visa for an individual no clear means to return home after the trip.
Alternative Evidence for Non-immigrants
If the applicant is unable to establish that he or she has sufficient resources to pay expenses during the trip and depart as required, a consular officer may consider other evidence. Also, some consulates may require certain categories of non-immigrant visitors (such as K-1) to submit evidence of a U.S. sponsor. Typically, alternative evidence to avoid the 212(a)(4) denial would include:
Supporting documentation to corroborate Form I-134
Invitation letter from U.S. resident stating financial support
The consular officer will review the additional evidence of financial support you submit to determine whether it is sufficient to overcome your ineligibility under section 212(a)(4).
CitizenPath provides a service to make preparing Form I-134 (Declaration of Financial Support) easy. Our online preparation service helps sponsors determine if they qualify based on the federal poverty guidelines and household size. Custom filing instructions make it easy to know exactly which supporting documents to submit and how to organize the declaration package. Learn more >>
RECOMMENDED: How to Write a Sample Invitation Letter for a U.S. Visitor Visa
Overcoming the Refusal
If you did not sufficiently demonstrate that you have sufficient resources or have a sponsor that is willing to provide the necessary Form I-134, immigration officials likely refused to issue a visa.
It is possible to overcome a non-immigrant visa refusal, but you need to be prepared. There is no appeal process after a visa refusal based on INA Section 212(a)(4). However, you may be able to request a waiver at the time of the interview. Since you must request the waiver at the interview, you must be knowledgeable of your application's deficiency and be prepared to request the waiver.
If you were already denied a non-immigrant visa based on the public charge grounds of inadmissibility (INA Section 212(a)(4)), it's already too late. You must apply again. On your next attempt, we recommend obtaining the assistance of an attorney who can help you properly request the waiver.
How Green Card Applicants Avoid an INA 212(a)(4) Denial
The vast majority of green card applicants must overcome the public charge grounds for inadmissibility. However, there are some applicants such as refugees, asylees, and special immigrants who are exempt.
Submit Form I-864
Immigrants who are subject to the public charge rule may generally overcome the inadmissibility by submitting Form I-864, Affidavit of Support. The petitioner, and sometimes an additional joint sponsor, prepare the affidavit and pledge their financial sponsorship of the immigrant. The sponsor essentially agrees to re-pay the U.S. government if the immigrant ever becomes dependent on public benefits.
Sponsors must submit a properly prepared Form I-864 and supporting documentation to prove they have the necessary financial resources. CitizenPath helps make this process easy. Our online preparation service helps sponsors determine if they qualify. If not, they may be able to add household members (who have additional income) or use a joint sponsor. Our filing instructions make it easy to know exactly which supporting documents to submit and how to organize the affidavit package. Learn more >>
RECOMMENDED: Financial Sponsor Needed for a Family-Based Green Card
Overcoming Public Charge for Green Cards
The good news is that green card applicants will generally know there is a problem before getting to the interview. That's because USCIS will issue a Request for Evidence (RFE) when an I-864 affidavit does not sufficiently meet the requirements.
Applicants should avoid RFEs as they can create a significant delay in processing times. However, it is an opportunity to fix the problem before it becomes a denial. CitizenPath works to help you avoid RFEs in the first place.
If you do not respond to the RFE or insufficiently address the concerns, USCIS will eventually deny the case based on 212(a)(4) (public charge grounds). For cases headed to a U.S. embassy or consulate, the case is denied and cannot be appealed. Intending immigrants must apply again. Adjustment of status applicants who receive a denial on Form I-485 may file for "reconsideration." However, it is generally easier to re-file Form I-485. Applying for reconsideration is time-consuming and expensive. You should use an attorney as USCIS will only grant a reconsideration on narrow grounds. What's more, USCIS will not automatically extend your immigration status and other benefits (like EAD) during this time.
---
CitizenPath provides simple, affordable, step-by-step guidance through USCIS immigration forms like the Declaration of Financial Support and Affidavit of Support. Individuals, attorneys and non-profits use the service on desktop or mobile device to prepare immigration forms accurately, avoiding costly delays. CitizenPath allows users to try the service for free and provides a 100% money-back guarantee that USCIS will approve the application or petition. We provide support for the Immigrant Affidavit of Support (Form I-864), Nonimmigrant Declaration of Financial Support (Form I-134), and several other immigration packages.
Want more immigration tips and how-to information for your family?
Sign up for CitizenPath's FREE immigration newsletter and
SAVE 10%
on our immigration services