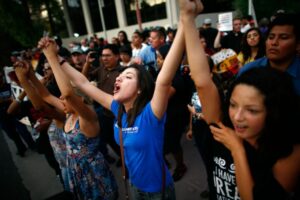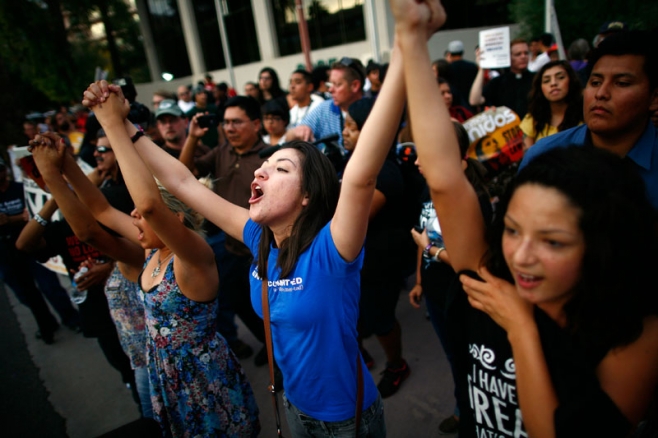 Tomorrow marks the fourth anniversary of President Barack Obama's Deferred Action for Childhood Arrivals (DACA) executive order. And while the program has positively transformed the lives of many, there is still so much left unaccomplished in those four years. The DREAM has yet to be fully realized.
The DACA program, announced by President Obama on June 15, 2012, provides benefits to young immigrants living in the United States who came to the U.S. at an early age as undocumented immigrants with their parents. Each renewable two-year grant of DACA provides:
Deferred action — Protection from deportation
Employment authorization – a work permit that allows the individual to work within the United States
DACA was President Obama's solution to congress's failure to pass the Development, Relief, and Education for Alien Minors (DREAM) Act. So although the DREAM Act has never been passed, DACA recipients are often referred to as DREAMers.
DACA Improves Lives
Despite DACA privileges falling far short of a path to citizenship or even a legal immigration status in the United States, it has been wildly successful and beneficial for undocumented youth that qualify for the program.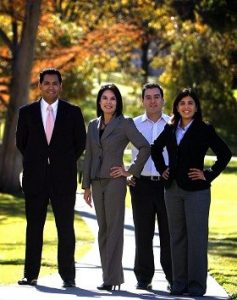 Through March 31, 2016, a total of 728,285 initial applications for DACA have been approved. The vast majority of DACA recipients are Mexican, but the program has shielded representatives from every continent. DACA has improved the lives of recipients, and wages have risen as recipients gain employment that better match their skills and training. There has also been a willingness to invest more in higher education.
The National Immigration Law Center (NILC), the Center for American Progress, and Tom K. Wong of the University of California, San Diego, conducted a national survey that found DACA is significantly improving the lives of recipients. Some notable statistics on DACA's success include:
69% get a job with better pay
89% got a driver's license or state ID
92% of those in school have pursued educational opportunities they previously could not
57% are able to earn more money, which has helped their family financially
21% bought their first car
DACA has also had excellent renewal rates, suggesting that recipients put a high value on the benefits from the program.
Expanded DACA Still Frozen
In November 2014, President Obama expanded the DACA program through executive order, but the expanded program has been stopped by a court injunction. The expansion of DACA included three major changes:
Age Cap Removed – Previously DACA eligibility was only available to applicants who were under the age of 31 on June 15, 2012. In other words, applicants must have been born by June 15, 1981. The age restriction was removed. (However, anyone that arrived in the United States over the age of 16 will still not be eligible for DACA.) There is no maximum age.
Continuous Residence Requirement Adjusted – Previously a DACA applicant must have been living in the United States from June 15, 2007, to be considered eligible. That continuous residence date was adjusted to January 1, 2010, to be consistent with other programs. As a result, many more recent arrivals will be eligible for DACA.
DACA Period Extended to Three Years – Previously DACA recipients were provided two-year grants. The revised program will provide relief from deportation and work authorization will be provided in three-year increments.
On February 16, 2015, a federal judge in Texas blocked the expanded DACA program. (The original DACA program remains in effect.) The injunction meant that expanded DACA could not be implemented. The Supreme Court is now reviewing the arguments in the case. A decision will determine whether they will unfreeze the expanded DACA program. Learn more about the latest in Fight for Families Enters Supreme Showdown.
If the Supreme Court rules in favor of the Obama Administration, expanded DACA could be implemented by the end of the year.
Families of DACA Recipients
The survey also found that 40% of DACA recipients have parents that may be eligible for DAPA. DAPA stands for Deferred Action for Parents of Americans and Lawful Permanent Residents. The program was another executive action announced by President Obama in November 2014, and is structured very similar to DACA, except the beneficiaries are the undocumented parents of U.S. citizens and permanent residents. Unfortunately, DAPA was challenged in court by several states and was not implemented due to a court injunction. The future of DAPA will likely be decided by the U.S. Supreme Court this month.
Deferred Action and the 2016 Election
DACA and the topic of deferred action have become a major part of the immigration reform discussion and the political debate leading up the 2016 presidential election. Candidates' positions on deferred action have become a litmus test issue for many Latino voters.
Although the President of the United States wields the power to make changes through executive order, this is limited and a short-term solution. The job of enacting sensible immigration reform belongs to the U.S. Congress. They have failed to reach a consensus and pass legislation that addresses immigration for several years. Let's hope that the post-election environment, regardless of who is elected as President, will foster some bipartisan cooperation to pass a meaningful and compassionate solution for the estimate 11 million undocumented people in America. Keep the DREAM alive.
About CitizenPath
Designed by attorneys, CitizenPath is the online service that makes immigration forms simple. The website provides simple, step-by-step guidance through USCIS applications and petitions. The low-cost service helps to simplify the process by explaining each question and providing alerts if your answer to a question could be a problem. CitizenPath even guarantees that USCIS will accept your application. There's online self-help for the Application for a Work Permit (Form I-765), DACA Renewal (Form I-821D), and several other immigration packages.