My Work Permit Was Lost or Stolen
If you have a lost work permit, you'll want to replace it as soon as possible.
Officially known as an Employment Authorization Document (EAD), your work permit is physical proof of your right to work in the United States. And for many individuals, it's also your only form of government-issued identification.
Depending on your circumstances, you'll need to weigh you situation before you replace a lost work permit. It may be more advantageous to wait.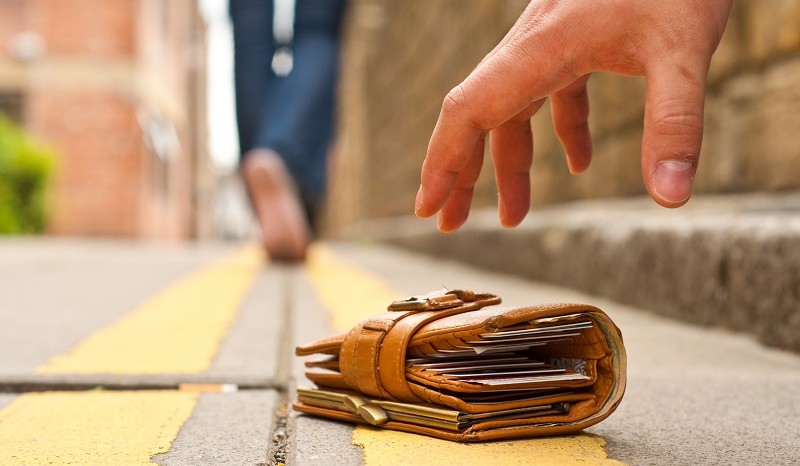 How to Replace a Lost Work Permit
Determine Your Need to Replace a Lost Card
You may or may not need to replace your lost work permit. If you're already employed, there is no reason to inform your employer that the card is was lost or stolen. However, if they ask you to provide proof of your employment authorization again, you will need to provide your work permit.
It will likely take 12 to 18 weeks to receive a replacement card. For certain statuses like DACA, beneficiaries must re-apply every year. It may be smarter to wait a month or two to renew the immigration status. In the case of DACA, the cost is the same to renew.
File Form I-765, Application for Employment Authorization
Prepare and submit an application package to replace your lost work permit. Be sure to indicate that it is a "replacement" application. For this type of request, you'll generally need to submit the following items in your application package:
Form I-765, Application for Employment Authorization
Form I-765 Worksheet (deferred action applicants only)
Proof of lawful entry (i.e. I-94 arrival/departure record)
A photocopy of your lost work permit (if available). If a photocopy of your lost card is not available, include a copy of another government-identity document. Acceptable examples include a copy of any of the following:

Passport showing your picture, name, and date of birth;
Birth certificate with photo ID;
Visa issued by a foreign consulate; or
National ID document with photo and/or fingerprint.

Two identical passport-style color photographs of yourself taken within 30 days of filing the application
A copy of the order, notice, or document reflecting your immigration status (i.e. Form I-797 Notice of Action or I-94)
Depending on your eligibility category and answers on Form I-765, additional items may need to be included when filing Form I-765. Please read the I-765 instructions on USCIS.gov or utilize CitizenPath's service to prepare the I-765 and receive simplified filing instructions with specific directions.
Request Expedited Processing (if necessary)
Replacing a lost work permit will generally take several weeks. However, USCIS may expedite your case if you can prove you have a justified and urgent need. USCIS considers all expedite requests on a case-by-case basis, and the decision to grant or deny an expedite request is based on criteria and within the sole discretion of USCIS. You'll need to provide evidence that you have an urgent need beyond your control. A pending job offer (evidenced with a offer letter from an employer) to support your family may qualify, provided you did not delay your application. In other words, USCIS will likely deny your expedite request if you waited several weeks to replace your card after it was lost.
Call USCIS at 1-800-375-5283 to make the request. You'll need your I-765 receipt number. When you call to request expedited processing, the USCIS Contact Center creates and forwards a service request to the office with jurisdiction over your application to replace a lost work permit.
Form I-765, Application for Employment Authorization
Certain foreign nationals use Form I-765, (Application for Employment Authorization) to request an initial, replacement, or renewal work permit. Each year, USCIS rejects or denies thousands of I-765 applications that don't satisfy the requirements. Therefore, it's important to get it right.
last year
I-765 forms were filed*
approximately
applications were rejected*
CitizenPath's self-directed service makes preparing USCIS forms easy. Designed by lawyers, our platform will help you eliminate the common errors that create delays, rejections and even denials. The affordable service also provides alerts if you answer a question in a way that might be a problem. We'll make sure you meet all the requirements before applying to replace your lost work permit.
The online service is a powerful, do-it-yourself tool that puts you in control. And we've got your back -- CitizenPath provides live customer support and guarantees that USCIS will approve your application.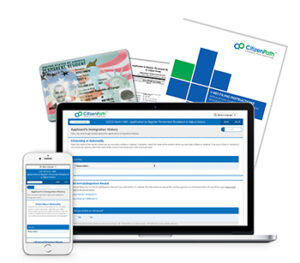 Frequently Asked Questions