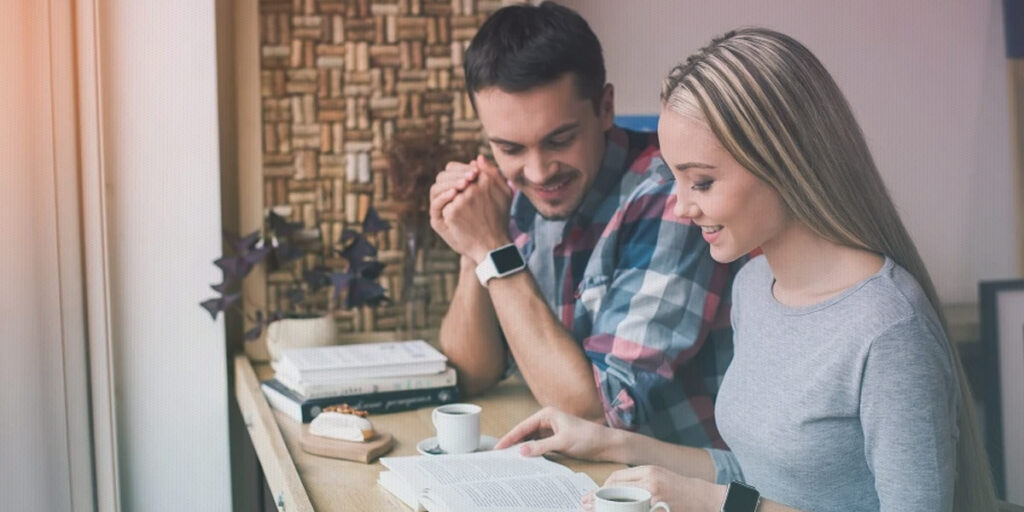 The U.S. government's Freedom of Information Act (FOIA) allows people to gain access to information held by the government. This right extends to immigration. You can obtain copies of the records and documents in your alien file (immigration file). As a U.S. citizen or permanent resident, you may also request the immigration records of other people (provided that person consents to the search).
You may obtain specific documents inside your records or even a complete copy of your entire immigration file. These records may be helpful to people with a pending case or even families searching for a relative's immigration history.
What is an Alien File?
An alien file, commonly known as an A-file, is the collection of documents that the Department of Homeland Security (DHS) maintains for non-citizens. It typically contains all of the official files related to immigration status, citizenship, or relief, and includes both documents submitted by the non-citizen as well as any investigations, statements, correspondence, and memoranda created by the agencies. It also may include other identifying documents, such as birth certificates.
Reasons to File a FOIA Request
Filing a FOIA request is a great way to understand what USCIS knows about you. That's why immigration attorneys regularly use a FOIA request to collect information about their clients' immigration history. Attorneys want to get all available information so that they can provide informed advice. An alien file may also contain records that show approval on an immigration status.
The FOIA request is also a great way to get information about your family genealogy. You can gather actual records filed by a family member that immigrated to the United States many years ago.
An individual may file a FOIA request to:
Request his or her own immigration records
Request immigration records of another person (with that person's consent)
Correct or amend these records
Obtaining an Immigration File for an Existing Case
This is a great way for immigrants to obtain a complete file of documents if you've lost some of the important papers provided by U.S. Citizenship and Immigration Services (or former INS). FOIA provides mandatory access to your own A-file. FOIA requests can be a very valuable tool when an applicant's history matters to the success of an application, such as in seeking naturalization. This right even extends to individuals where removability from the United States is in process. For example, it might be necessary to see what evidence the government holds for an individual in removal proceedings. See Dent v. Holder.
Obtaining an Immigration File to Document Family Genealogy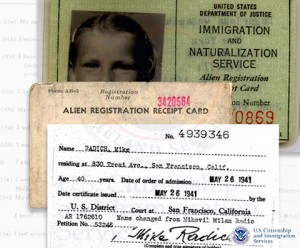 Using a FOIA request to obtain an immigration file is also a fantastic way for families to gather genealogical information about family history. Family members can obtain copies of the immigration documents that name a great grandparent when he or she initially migrated from their country of birth. By capturing the precious details, people can get a deeper understanding of their family history.
How to Request an Immigration File
To request immigration records from USCIS, file Form G-639, Freedom of Information/Privacy Act Request. The application and instructions are available on the USCIS website. Although you may file on your own, many people depend on an attorney or service like CitizenPath to prepare the paperwork. CitizenPath provides simple, step-by-step guidance through Form G-639 so that you can file the request with accurate information and avoid delays. We also guarantee the USCIS will accept the application. No credit card or sign up is required to try it. Learn more.
FOIA Request Examples
The are a variety of reasons one might file a FOIA request. Here are some example use cases and how the records may be requested:
Example 1: I lost a copy of the I-485 petition that I filed several years ago. Now I need some information on that petition. How can I get a copy?

File Form G-639 with a request for any all copies of I-485 petitions that include your name and/or A-number.
---
Example 2: My sister was adopted from Korea in 1983, and I want to learn more about her family history. How can I get the details of her immigration to the United States?

File Form G-639 with a request for your sister's complete alien file and a specific request for any and all copies of records that include her name.
---
Example 3: I overstayed my visa, and now I am in removal proceedings. How can I find out what information USCIS has on me? I want to know this information to improve my case.

File Form G-639 with a request for your complete alien file.
---
Example 4: I need to establish my grandfather's U.S. citizenship to gain my own citizenship through acquisition. He immigrated from the Philippines in the 1950s. How can I get proof that my grandfather became a naturalized U.S. citizen?

File Form G-639 with a request for your grandfather's complete alien file and a specific request for any and all copies of records related to his naturalization.
---
Incorrect Uses of Form G-639
You should not file Form G-639 for any of the following reasons:
To determine the status of a pending application. Instead, call the USCIS National Customer Service Center at 1-800-375-5283.
For consular notification of a visa petition approval. Instead, use Form I-824, Application for Action on an Approved Application or Petition.
To request the return of original documents. Instead, use Form G-884, Request for Return of Original Documents.
To request records of naturalization prior to September 27, 1906. Instead, write the clerk of court where the naturalization occurred.
To request information on USCIS manifest arrivals prior to December 1982. Instead, write the National Archives.
To obtain proof of status (i.e. Social Security benefit, Selective Service requirement).
Cost to File G-639, FOIA Request
There is no cost to file Form G-639, Freedom of Information/Privacy Act Request. Although you will consent to paying up to $25 when filing the form, no money is due at the time you file. Further, most searches do not result in a charge to the requester.
CitizenPath will help you prepare Form G-639 correctly for a very affordable fee. No credit card or sign up is required to try it. Learn more >>
Processing Times
Processing times for Form G-639 FOIA requests can vary significantly based on the nature of the request. Simple requests for specific documents make only take four to eight weeks. However, more complex requests and requests for entire immigration files can take approximately six months. For this reason, limit your request to what you need.
About CitizenPath
CitizenPath provides simple, affordable, step-by-step guidance through USCIS immigration applications. Individuals, attorneys and non-profits use the service on desktop or mobile device to prepare immigration forms accurately, avoiding costly delays. CitizenPath allows users to try the service for free and provides a 100% money-back guarantee that USCIS will approve the application or petition. We provide support for the Freedom of Information Act Request (Form G-639), Petition to Help a Relative Obtain a Green Card (Form I-130), Citizenship Application (Form N-400), and several other immigration services.
Note to Reader: This post was originally published on October 3, 2017, and has been modified with improvements.
Want more immigration tips and how-to information for your family?
Sign up for CitizenPath's FREE immigration newsletter and
SAVE 10%
on our immigration services