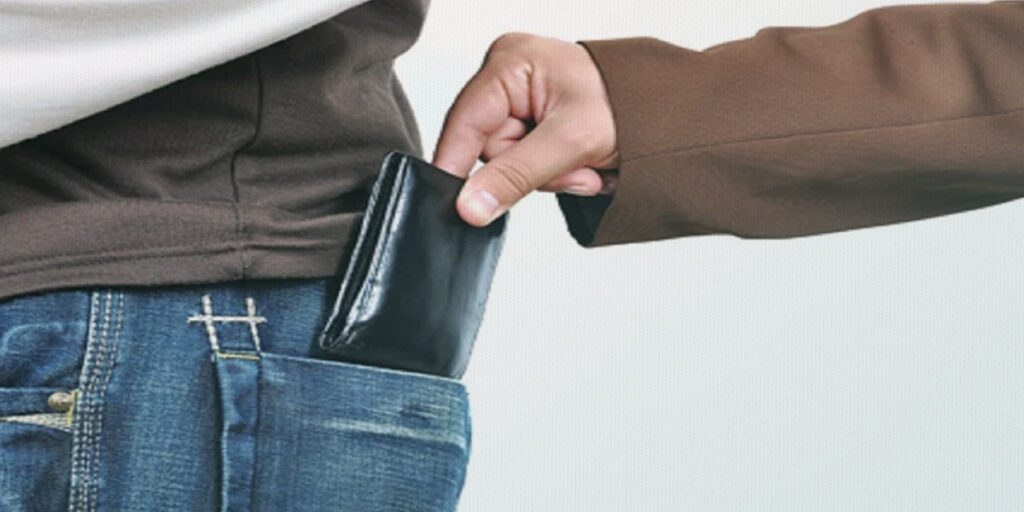 If your green card is lost or stolen, you may also be wondering about green card identity theft. Identity theft is a crime in which an impostor obtains personal information, such as a green card or Social Security card, in order to impersonate someone else. By using someone else's information, the impostor may obtain new credit cards or make unauthorized purchases. What's worse, the thief may provide false identification to police, creating a criminal record or leaving outstanding arrest warrants for you, the victim of the green card identity theft.
How Identity Theft Works
Identity theft can happen in two basic ways: true name and account takeover. True name identity theft occurs when the thief uses personal information to open new accounts. For example, the perpetrator might open a new credit card account, establish cellular phone service, or even open a new checking account in order to obtain blank checks. Account takeover identity theft occurs when the thief uses your personal information to gain access to your existing accounts. For example, the perpetrator might change the mailing address on your account and run up a huge bill before you realize there's a problem.
5 Things to Do After Green Card Identity Theft
If your wallet or personally identifiable information is lost lost or stolen, it's important that you take steps to protect yourself from identity theft.
Take Inventory and Get a Police Report

Make a list of all the items that were lost or stolen. It is particularly important to know if your Social Security number was exposed. The number is on your Social Security card but is sometimes included on other identification. Older Medicare and military ID cards may include the number also. An identity thief may try to use green cards and driver's licenses as sources of personally identifiable information.

Report the theft (or loss) to your local police station. Give them a list of all the items that were lost or stolen. It's unlikely that the police will be able to recover your property, but the report puts the theft/loss on record. If a thief uses your green card or personal information in a crime, the report helps you prove it wasn't you that committed the crime.

Request a copy of the report. You might need it later.

Contact Creditors and Monitor Bills and Statements

First, contact your bank, credit card companies or other accounts that may be the first targeted by an identity thief. Your credit card company will likely cancel the card, making it useless for making purchases. They will re-issue you a card with a different number.

Keep an eye on your bills and account statements. If you have online access to your accounts, monitor the activity so that you can catch fraudulent activity early (before your next statement comes in the mail). Things to look for include:

Purchases you did not make
Bank withdrawals you did not make
Change of your address that you did not expect

If you stopped receiving a bill, that can be an indicator that someone has changed your address with the creditor. You must even pay attention to medical statements. If there are charges that you do not recognize, there is the possibility that someone has used your identity to see a doctor.

Monitor Credit Reports

A credit report is a detailed report of an individual's credit history. Credit bureaus collect information and create credit reports based on that information, and lenders use the reports along with other details to determine an individual's credit worthiness for new lines of credit.

You can order a free report from each of the three credit bureaus once a year. Get your free credit reports from annualcreditreport.com, and check for any accounts you don't recognize. This could mean someone stole your identity.

You can also call each credit bureau to request a credit report or place a fraud alert as a potential victim of identity theft. The three credit reporting agencies are:

Equifax: (800) 525-6285
Experian: (888) 397-3742
Trans Union: (800) 680-7289

Replace Your Identification

You will also want to replace your identification as soon as possible.

Replace a Green Card
Replacing a green card is a simple process, but time-consuming. You'll need to file Form I-90, Application to Replace Permanent Resident Card, with U.S. Citizenship and Immigration Services (USCIS) along with the filing fee. You can download the form directly from USCIS or use a service like CitizenPath to help you prepare the Form I-90. The I-90 processing time to replace a card is several months – so get started as soon as possible.

In some states, you will need to have valid proof of permanent resident status (green card) to get your driver's license replaced. And you may need the driver's license in order to get your Social Security card replaced.

Replace a Social Security Card
You can replace your Social Security card for free if it is lost or stolen. However, to prove your U.S. immigration status, you must show the Social Security Administration (SSA) your green card. You must present original documents or copies certified by the agency that issued them. Use the Application for a Social Security Card and take it to your local SSA office.

Replace a Driver's License
Each state has a different procedure and requirements to replace a driver's license. In many cases, you will need to show proof of your permanent residence. You may also be able to place a stolen/lost card warning on your file. If you believe that an identity thief is using your license, you may be able to request a license number change.

File Taxes Early

Filing your tax return early isn't mandatory, but it's a tactic to prevent tax-related identity theft. If a thief uses your Social Security number to file for a tax refund before you do, the Internal Revenue Service (IRS) might think you already filed and got your refund. When you file the second tax return with the same SSN, the IRS will mail you a notice saying more than one return was filed for you.
Moving Forward
Green card identity theft is a serious problem. Green cards can be a popular commodity for identity thieves. By itself, the green card isn't extraordinarily helpful to an identity thief. It becomes very valuable if the thief also gains access to your Social Security number and other personally identifiable information. Do not carry your Social Security card in your wallet or purse; it's unnecessary. Keep the card at home and memorize the number. For additional tips and advice on identity theft, visit the Federal Trade Commission website.
RECOMMENDED: Credit-Building Guide for Immigrants
About CitizenPath
CitizenPath provides simple, affordable, step-by-step guidance through USCIS immigration applications. Individuals, attorneys and non-profits use the service on desktop or mobile device to prepare immigration forms accurately, avoiding costly delays. CitizenPath allows users to try the service for free and provides a 100% money-back guarantee that USCIS will approve the application or petition. We provide support for the Green Card Replacement Application (Form I-90), US Citizenship Application (Form N-400), and several other USCIS forms.
Note to Reader: This post was originally published on September 13, 2016, and has been modified with improvements.
Want more immigration tips and how-to information for your family?
Sign up for CitizenPath's FREE immigration newsletter and
SAVE 10%
on our immigration services