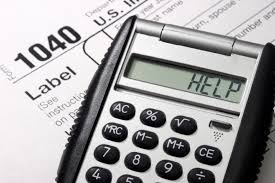 There are misconceptions that many deferred action recipients and undocumented immigrants don't pay taxes and/or aren't obligated to pay taxes. Both are false. And filing taxes after deferred action, doesn't have to be hard.
Immigrants must pay taxes in the United States, and most of them do. Even undocumented immigrants have a responsibility by law to pay taxes. Beyond the legal obligation to pay taxes, many immigrants want to contribute to the United States and document their residence in this country.
Immigrants with deferred action status from programs, such as DACA and DAPA, are required to pay taxes going forward. Payment of back taxes is not required. Paying taxes may also help future immigration cases if the applicant ever needs to demonstrate compliance with tax requirements, proof of income, or proof of continuous residence in the United States.
Individual Taxpayer Identification Number (ITIN)
An Individual Taxpayer Identification Number (ITIN) is a tax processing number issued by the U.S. Internal Revenue Service (IRS). Many people, including undocumented immigrants, are not eligible for Social Security Numbers (SSN) from the government. So the IRS issues ITINs to individuals who are not eligible to obtain an SSN. ITINs are for paying federal taxes and opening an interest-bearing bank account. But an ITIN does not authorize an individual to work in the U.S. or provide eligibility for Social Security benefits.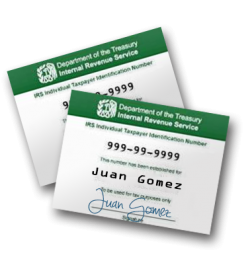 The ITIN, and more importantly the associated tax returns, can be used by undocumented immigrants applying for deferred action programs like DACA and DAPA. The tax returns and work history provide evidence of the applicant's continuous residence in the United States. USCIS will not ask applicants to prove that they have paid taxes during this time, but participation in society and paying taxes will be viewed favorably. Most important, tax returns are one form of proof that an applicant has lived in the United States during a certain period of time. Continuous residence (living) in the U.S. since January 1, 2010, will be a fundamental requirement for DAPA. Continuous residence will likely be a necessary requirement if there is ever immigration reform that includes a path to citizenship.
Obtaining an ITIN is free. An application can be obtained from the IRS website and some tax preparation services will help tax filers set up an ITIN at no cost.
Filing Taxes After Deferred Action with an SSN
After an immigrant has obtained deferred action status or a legal status such as permanent resident, a Social Security Number (SSN) can be obtained. An SSN is issued by the Social Security Administration. It is also used for tax filing purposes. But under the law, an individual cannot have both an ITIN and SSN.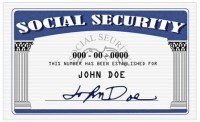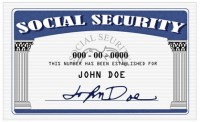 When filing taxes after deferred action, most people prefer to acquire an SSN so that they can take advantage of Social Security benefits. Social Security benefits include retirement benefits, disability benefits and survivors benefits. A Social Security card can also be used as a form of identification to obtain a state drivers license (in most states).
An individual that has obtained a Social Security number will need to rescind the Individual Taxpayer Identification Number. CitizenPath provides instructions and a template letter to the IRS.
Affordable Care Act Penalty
The Affordable Care Act is the law the created Obamacare. It requires most people in the United States to have health insurance, or claim an exemption from the requirement to have health insurance, or pay a penalty when they file their taxes. This is commonly referred to as the "individual mandate."
In general undocumented immigrants and individuals with deferred action are not eligible for Obamacare and therefore are not required to pay a penalty. DACAmented and undocumented immigrants are exempt from the requirement to have health insurance.
In certain cases an undocumented immigrant may have a spouse with access to Obamacare. The spouse is required to sign up for Obamacare if he or she does not qualify for an exemption. If the spouse does not have an exemption, the couple would have to pay the tax penalty in filing jointly.
To obtain the exemption from the tax penalty, tax filers should submit IRS Form 8965 with their federal tax returns (Form 1040). More information about the exemption and how to claim it can be obtained from the NILC website.
Filing Tax Returns and Children
Children can help people qualify for certain tax credits and deductions. Tax-paying parents should take advantage of these benefits. In most cases, a tax filer can claim a child as a dependent on his or her tax return even if the child was born during the tax year.
Child Tax Credit (CTC) and Additional Child Tax Credit (ACTC)
A credit may be available to parents with children that were under age 17 at the end of the tax year. ITIN-holders are eligible (up to $1,000 credit for each qualifying child for which a dependency exemption has been claimed). A "qualifying child" under CTC/ACTC includes only U.S. citizens, U.S. permanent residents (known as green card holder), and U.S. nationals.
Earned Income Tax Credit (EITC)
Some individuals may qualify for EITC if they meet certain income requirements. Only SSN-holders (both parents and qualifying child) can apply. In 2014, the maximum credit is $496 for a taxpayer with no qualifying children and $6,143 for a taxpayer with 3+ qualifying children.
Child and Dependent Care Credit
Tax filers may be able to claim this credit if they paid someone to care for a child or children under age 13, so that the parent could work or look for work.
American Opportunity Credit or the Lifetime Learning Credit
Tax filers that paid higher education costs (e.g. college) for themselves or an immediate family member may qualify for the American Opportunity Credit or the Lifetime Learning Credit. Both credits may reduce the amount of taxes owed. If the American Opportunity Credit exceeds the taxes owed, the tax filer could be eligible for a refund of up to $1,000.
Student loan interest
In some cases the interest paid on a qualified student loan can be deducted to reduce the taxes owed.
Forms When Filing Taxes After Deferred Action
U.S. citizens and resident aliens filing individual federal income tax returns may use one of three forms: Form 1040EZ, Form 1040A and Form 1040. As a general rule, a tax filer should use the simplest form possible.
The following chart may help with selecting the most appropriate form:
| | | | |
| --- | --- | --- | --- |
| | 1040 | 1040EZ | 1040A |
| Income is below $100,000 | | | |
| Single or married filing jointly | | | |
| No dependents | | | |
| Dependents | | | |
| Claim adjustments for student loan interest | | | |
| Claim itemized deductions | | | |
This is a simplified chart. For a thorough review of the best form for your individual needs, review the IRS website, use tax preparation software or utilize a reputable tax preparation service. Still not sure? Review What is the simplest form to use to file my taxes? on IRS.gov to see which form you should use.
---
Tax laws and regulations change frequently, and their application can vary widely based on the specific facts and circumstances involved. You are responsible for consulting with your own professional tax advisors concerning specific tax circumstances for your situation. CitizenPath disclaims any responsibility for the accuracy or adequacy of any positions taken by you in your tax returns. If you have questions regarding tax preparation issues that affect you, consult with your own professional tax advisor, accountant, attorney, industry expert or professional association.
About CitizenPath
CitizenPath is the online service that makes immigration forms simple. The website provides simple, step-by-step guidance through USCIS applications and petitions. Our low-cost service helps to simplify the process by explaining each question and providing alerts if your answer to a question could be a problem. Most people do not need a lawyer to prepare USCIS forms, but many need a little assistance. That's where CitizenPath can help. CitizenPath provides support for the DACA Application (Form I-821D), Green Card Renewal/Replacement (Form I-90), and will provide the DAPA Application (Form I-821P) once it is released by USCIS.