After obtaining Deferred Action for Childhood Arrivals (DACA), recipients will generally have to file taxes with DACA. Like everyone else, your income tax return is generally due April 15th.
If future laws provide a path to citizenship for deferred action recipients, you can bet that your responsibility as a tax paying member of society will be scrutinized. Filing taxes after DACA is a great way to build a solid track record too. Down the road, there's a good chance you'll need to show compliance with tax requirements, proof of your income, or prove your physical presence in the United States.
I didn't earn much. Do I still have to file taxes with DACA?
That's a difficult question to answer because it depends on several factors. You must file a federal income tax return if your income is above a certain level. The level varies depending on your filing status, age and the type of income you receive.
You can also use the Interactive Tax Assistant available on the Internal Revenue Service (IRS) website to determine if you need to file a tax return.
Should I use an ITIN or SSN?
You should use your Social Security Number to file taxes with DACA, not an ITIN. If you still have an ITIN, it's important that you rescind it.
An Individual Taxpayer Identification Number (ITIN) is a tax processing number issued by the IRS. Undocumented immigrants are not eligible for Social Security Numbers (SSN) from the government, but they can obtain ITINs for paying federal taxes and opening an interest-bearing bank account.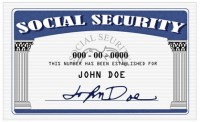 But after getting DACA-mented, you can obtain a Social Security Number (SSN). An SSN is issued by the Social Security Administration. It is also used for tax filing purposes. But under the law, an individual cannot have both an ITIN and SSN.
The SSN is preferred because you can take advantage of Social Security benefits. Social Security benefits include retirement benefits, disability benefits and survivors benefits. A Social Security card can also be used as a form of identification to obtain a state drivers license (in most states).
An individual that has obtained a Social Security number will need to rescind the Individual Taxpayer Identification Number. CitizenPath provides instructions for getting started with an SSN and a template letter to the IRS to rescind the old ITIN.
If you previously filed taxes with an ITIN, consult with a tax professional about amending up to three prior years of taxes, if you qualify for the Earned Income Tax Credit.
Do I pay the Obamacare tax penalty?
You may have heard about the Obamacare tax penalty. If you are filing taxes with DACA, it doesn't apply to you.
The Affordable Care Act (ACA), also known as "Obamacare," created health insurance marketplaces to simplify the purchase of health insurance. The individual mandate in the ACA, makes it mandatory for eligible people to obtain health coverage or pay a financial penalty.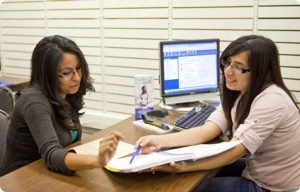 DACA grantees are not eligible for Obamacare, and they are also exempt from the penalty. Unfortunately, DACA recipients are not considered lawfully present for purposes of Obamacare and therefore are not eligible for Obamacare. They are classified as "exempt noncitizens" that aren't required to purchase insurance and aren't required to pay the penalty.
However, DACA recipients do need to claim the exemption; it's not automatic. You should complete IRS Form 8965 and file it along with your federal income tax return (1040).
Indicate exemption "code C" on the Form 8965, which is meant for people who are not "lawfully present."
Indicate that you were exempt for the entire year.
Claiming this exemption will not require you to disclose your immigration status, as the code "C" exemption captures several groups of people who are not eligible for the ACA.
If you are not required to file tax returns because your income is too low, you do not need to do anything to claim your exemption.
Tax Credits and Deductions for DACA Recipients
Children can help people qualify for certain tax credits and deductions. Tax-paying parents should take advantage of these benefits. In most cases, a tax filer can claim a child as a dependent on his or her tax return even if the child was born during the tax year.
Child Tax Credit (CTC) and Additional Child Tax Credit (ACTC)
A credit may be available to parents with children that were under age 17 at the end of the tax year. ITIN-holders are eligible (up to $1,000 credit for each qualifying child for which a dependency exemption has been claimed). A "qualifying child" under CTC/ACTC includes only U.S. citizens, U.S. permanent residents (known as green card holder), and U.S. nationals.

Earned Income Tax Credit (EITC)
Some individuals may qualify for EITC if they meet certain income requirements. Only SSN-holders (both parents and qualifying child) can apply. For the 2015 tax year, the maximum credit is $503 for a taxpayer with no qualifying children and $6,242 for a taxpayer with 3+ qualifying children.

Child and Dependent Care Credit
Tax filers may be able to claim this credit if they paid someone to care for a child or children under age 13, so that the parent could work or look for work.

American Opportunity Credit or the Lifetime Learning Credit
Tax filers that paid higher education costs (e.g. college) for themselves or an immediate family member may qualify for the American Opportunity Credit or the Lifetime Learning Credit. Both credits may reduce the amount of taxes owed. If the American Opportunity Credit exceeds the taxes owed, the tax filer could be eligible for a refund of up to $1,000.

Student Loan Interest
In some cases the interest paid on a qualified student loan can be deducted to reduce the taxes owed.
IRS Forms to File Taxes with DACA
U.S. citizens and resident aliens filing individual federal income tax returns may use one of three forms: Form 1040EZ, Form 1040A and Form 1040. As a general rule, a tax filer should use the simplest form possible.
If you will file taxes with DACA, the following chart may help with selecting the most appropriate form:
| | | | |
| --- | --- | --- | --- |
| | 1040 | 1040EZ | 1040A |
| Income is below $100,000 | No | | |
| Single or married filing jointly | No | | No |
| No dependents | No | | No |
| Dependents | | No | No |
| Claim adjustments for student loan interest | No | No | |
| Claim itemized deductions | | No | No |
This is a simplified chart. For a thorough review of the best form for your individual needs, review the IRS website, use tax preparation software or utilize a reputable tax preparation service. Still not sure? Review Filing for Individuals on IRS.gov to see which form you should use.
Get Help with Tax Preparation
Do It Yourself
Several services are available for do-it-yourself tax filers. Depending on the form, some services may be available at no cost. Options are available from:
Volunteer Income Tax Assistance (VITA) Program
The Volunteer Income Tax Assistance (VITA) Program offers free, in-person tax help for people with low income or who are disabled, elderly, or speak limited English. You can find a VITA location near you.
Income Tax Preparer
If you prefer to meet with a professional tax preparer and/or get help with more complex tax issues, you can schedule an appointment with a paid income tax preparer. In addition to local tax preparers, the large national preparers include:
Tax laws and regulations change frequently, and their application can vary widely based on the specific facts and circumstances involved. You are responsible for consulting with your own professional tax advisors concerning specific tax circumstances for your situation. CitizenPath disclaims any responsibility for the accuracy or adequacy of any positions taken by you in your tax returns. If you have questions regarding tax preparation issues that affect you, consult with your own professional tax advisor, accountant, attorney, industry expert or professional association.
About CitizenPath
CitizenPath provides simple, affordable, step-by-step guidance through USCIS immigration applications. Individuals, attorneys and non-profits use the service on desktop or mobile device to prepare immigration forms accurately, avoiding costly delays. CitizenPath allows users to try the service for free and provides a 100% money-back guarantee that USCIS will accept the application or petition. We provide support for the DACA application (Form I-821D), Green Card Renewal (Form I-90), the Citizenship Application (Form N-400), and several other USCIS forms.