Get a Drivers License with DACA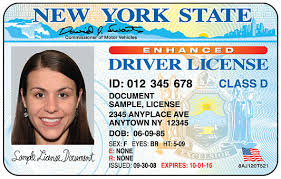 If you have been granted Deferred Action for Childhood Arrivals (DACA) and have received a Social Security card, you may be eligible for a drivers license. The rules governing eligibility for drivers licenses vary by state (not federal government like USCIS). Therefore a grant of DACA does not automatically provide access to a state drivers license. But DACA recipients who have obtained an Employment Authorization Card (work permit) and Social Security card generally can satisfy the state requirements for a driver's license or state ID. Here's how:
Determine if You are Eligible in Your State

Most states have confirmed that a drivers license will be available to individuals with a DACA grant. You may only obtain a drivers license in your state of residence. Contact your state's department of motor vehicles to review the specific requirements for obtaining the drivers license or state ID. A complete list of state links can be found below.

Take Required Documents

In most cases, you will need to take your Social Security card and Employment Authorization Card (work permit) as identification when applying for a drivers license or state ID. Again, check your state's requirements.

Take the Tests

If you want a drivers license (rather than just a state ID), you will need to pass both a written test that covers traffic laws and a "behind the wheel" driving test.
---