Upcoming executive action by the President has many anticipating that DACA will be expanded to cover all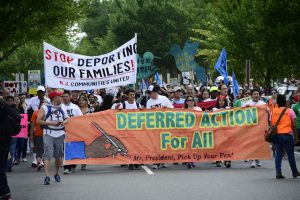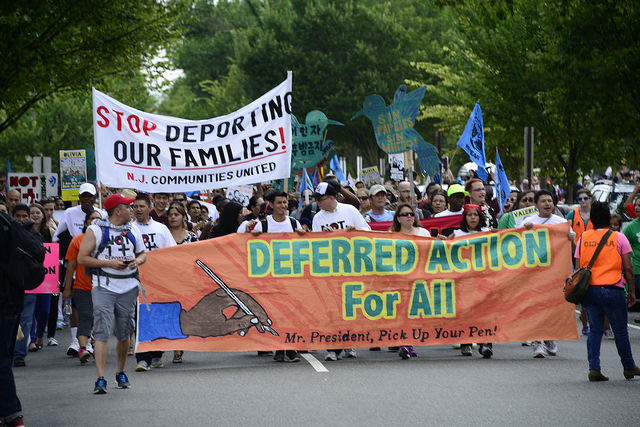 Convinced that no congressional progress would be made in the near term, President Obama announced on June 30, 2014, that he would take executive action to change immigration policy. Although he promised changed by the end of summer, those plans have been delayed until after the November elections.
There has been much speculation that these changes will provide expanded relief from deportation and employment authorization to approximately 5 million people.
Although the President doesn't have the authority to give immigrants legal status in the U.S., he can use existing law – such as deferred action — to affect change. Experts overwhelming agree that expanding deferred action protection to millions of currently undocumented immigrants would be legal.
No one knows exactly who will be covered by executive action and the scope of the policy. Here are some possibilities:
DACA-mentation for unauthorized immigrants who are married to U.S. citizens or green-card holders.

There are approximately 1.5 million unauthorized immigrants in the United States whose spouses have U.S. citizenship, or at least a green card. These immigrants should be eligible for legal status themselves, but are blocked by rules that make it extremely difficult to get legal status in the U.S. if they've ever been unauthorized (overstayed a visa or entered the U.S. without status). An expanded Parole in Place would resolve this issue.

DACA-mentation for unauthorized immigrants whose children are U.S. citizens.

There are an estimated 3.8 million unauthorized immigrants with U.S.-citizen children. These immigrants can't get legal status until their children turn 18. Once 18, they would still need the help of an expanded Parole in Place policy.

DACA-mentation for other unauthorized immigrants who are parents of children in the U.S.

A focus of the Obama administration is that immigration enforcement shouldn't split up families. There are approximately 900,000 unauthorized immigrants whose children are not citizens, but are under 18. The administration could also protect the parents of DACA recipients, which could cover several hundred thousand more unauthorized immigrants.
Other changes to immigration policy could include rolling back enforcement and improving the way visas are issued.
Related Articles
Preview Executive Action on Immigration
Permanent, Long-Term Solutions for Dreamers
DACA Success: Improved Lives