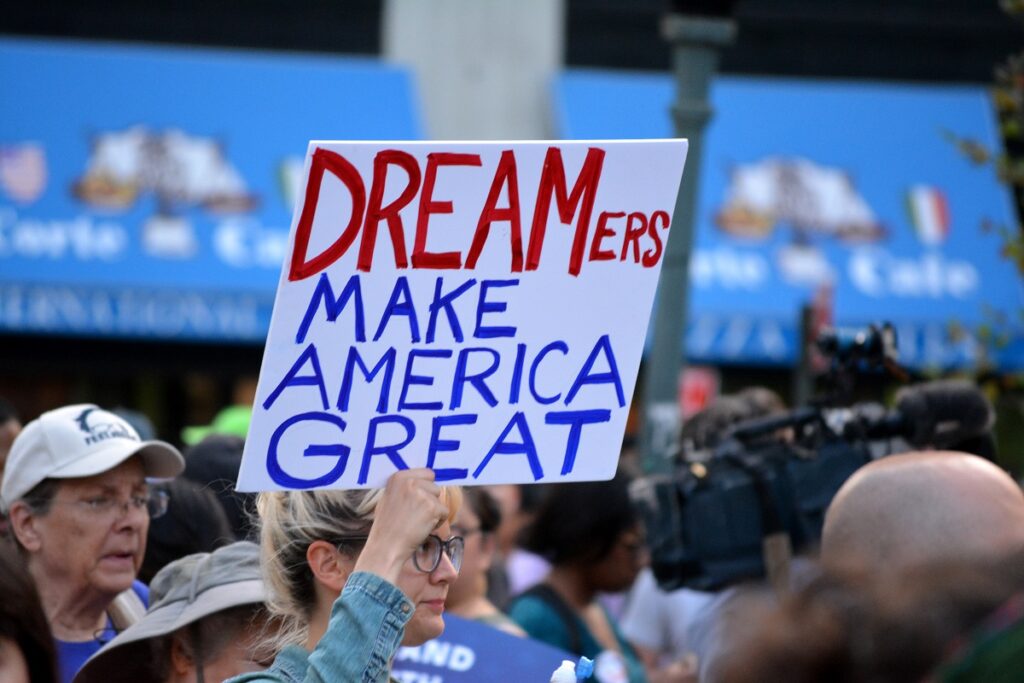 Today, the highest court in the United States rejected the Trump administration's attempt to shut down the Deferred Action for Childhood Arrivals (DACA) program. The Supreme Court of the United States (SCOTUS) ruled that the Department of Homeland Security could not proceed with its plan to end the program. The DACA decision is in. DACA will live another day. It's not clear how long.
The Obama administration launched the DACA program in 2012 as a way to protect hundreds of thousands of undocumented youth who were brought to the United States by their parents. The program shields recipients from deportation and provides work authorization in renewable two-year grants. There are nearly 650,000 DACA recipients in the United States according to USCIS.
It's important to note that the DACA decision did not call the administration's attempt to wind down the program unconstitutional. The ruling emphasizes that the Trump administration failed to provide an adequate justification for ending the DACA program. In other words, the administration could choose to continue to pursue another path to end the program. However, most experts agree this is unlikely in the short-term, given the upcoming election.
DACA Renewals
The lower courts had already placed an injunction on the DACA shut down. Therefore, DACA recipients have been able to renew their two-year grants of deferred action. In fact, it was in the best interest of DACA recipients to stay current. By letting the DACA protection lapse, individuals would begin to accrue time in an unlawful presence and, of course, lose employment authorization and deportation protections.
Individuals may continue to renew DACA as they did. Generally, applicants should submit the DACA renewal package to USCIS at least 90 days but no more than 150 days before the expiration date.
A DACA renewal application generally includes the following items:
Cover letter (sample)
DACA renewal fee (currently $495)
I-821D, Consideration of Deferred Action for Childhood Arrivals
I-765, Application for Employment Authorization
I-765 Worksheet
Two passport-style photos
Copy of previous employment authorization document
The list of items above is for the typical DACA renewal package. Depending on your answers to certain questions in the application, additional supporting documents may be necessary. Refer to the USCIS instructions or use CitizenPath to prepare your forms. In addition to your prepared forms, CitizenPath provides you with a set of personalized filing instructions. Our filing instructions are customized to your answers in the application so you know what to do for your specific situation. The filing instructions provide detailed directions on supporting documents, how to organize your application, and where to mail it. Try it now >>
Initial DACA Applications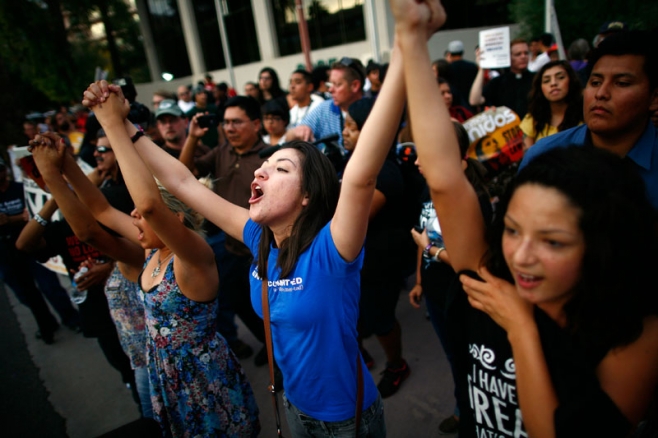 The Supreme Court's DACA decision returns the Deferred Action for Childhood Arrivals program back to it's 2012 state. Thus, USCIS is expected to resume accepting initial applications for individuals who meet the DACA eligibility requirements.
Initial DACA applications require extensive documentation to prove the you eligibility requirements. As such, it's always best to work with an immigration attorney to review your qualifications and ability to meet the standard.
Advance Parole
It is not immediately clear if today's ruling opens up advance parole for DACA. Initially, DACA recipients could apply for an advance parole travel document. This form of travel document enabled DACA recipients to make temporarily trips abroad for certain humanitarian, education or employment reasons.
One of the additional benefits of advance parole travel is that the reentry is considered a lawful entry. For DACA recipients whose parents entered without inspection, this lawful entry makes obtaining a green card much easier for those who become eligible.
For individuals with DACA interested in obtaining an advance parole document, we highly recommend consulting with an immigration attorney.
RECOMMENDED: DACA Green Card through Advance Parole
The Future of DACA
DACAmented "youth" often aren't kids anymore. They're growing up. Many have persevered through higher education and even served in the military. Some have become doctors and lawyers despite the obstacles. They are contributing to our society and paying taxes. While not born in America, they are most certainly Americans.
Most DACA recipients don't know the culture in their country of birth. Many can't speak the language. "Going home" isn't an option. DACA is a gap measure, meant to give a temporary solution to a long-term problem.
The SCOTUS DACA decision has enabled the program to live another day. DACA recipients need a permanent path to legal status. We all need a congress to take action and the leadership from a president to make it happen.
RECOMMENDED: Long-Term Immigration Solutions for Dreamers
About CitizenPath
CitizenPath provides simple, affordable, step-by-step guidance through USCIS immigration applications. Individuals, attorneys and non-profits use the service on desktop or mobile device to prepare immigration forms accurately, avoiding costly delays. CitizenPath allows users to try the service for free and provides a 100% money-back guarantee that USCIS will approve the application or petition. We provide support for the DACA Renewal Application (Form I-821D), Adjustment of Status Application (Form I-485), and several other immigration services.