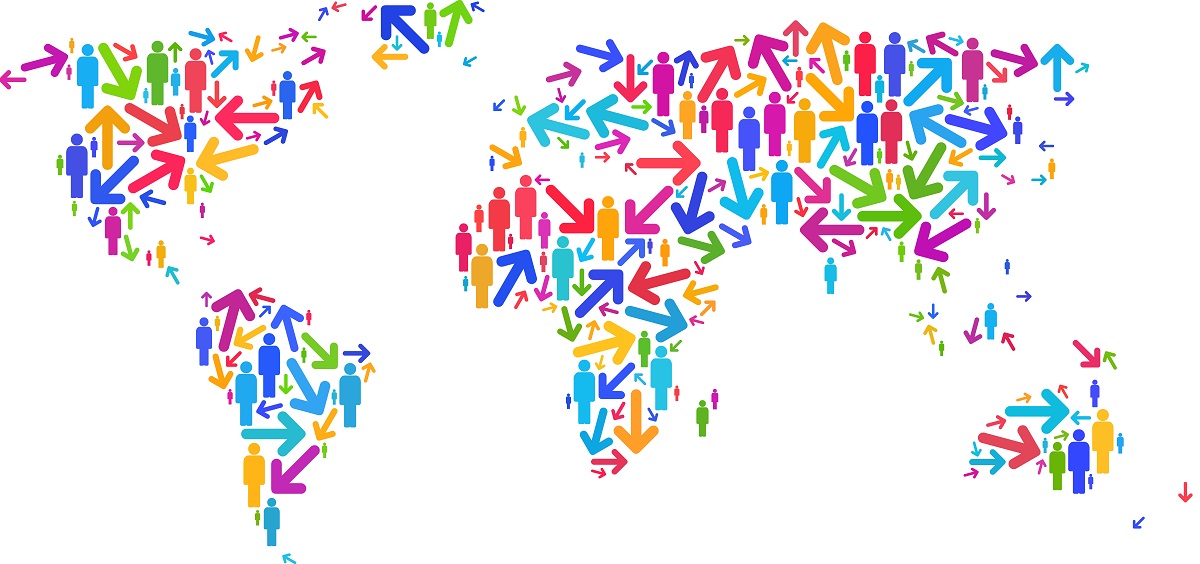 Better economic prosperity, religious freedom and social unrest are just a few of the factors that drive immigration. These are major reasons the United States continues to be a popular destination for migrants. The United States leads the list of countries with the most immigrants.
Did you know that half of the world's 272 million international migrants resided in only 10 countries? According to the United Nations' latest report on International Migration, the total number of migrants worldwide grew about 119 million since 1990. Most migrants landed in Europe and North America, but a growing number of immigrants are making Northern Africa and Western Asia their homes.
India has the largest number of migrants living abroad (17.5 million), followed by Mexico and China (11.8 million and 10.7 million respectively).
Countries with the Largest Migrant Population
Heere are the top 5 countries with the most immigrants:
10 million immigrants
3.7% of total world's migrant population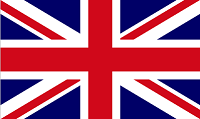 The United Kingdom of Great Britain and Northern Ireland saw tremendous growth in its migrant population from 2000 to 2015, nearly doubling from 4.7 million to 8.5 million during the period. The increase coincides with the significant inflow of East European migrants following EU enlargement in 2004. India, Poland, and Pakistan are the top three countries of birth for the foreign-born residents of the UK.
12 million immigrants
4.4% of total world's migrant population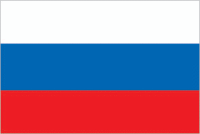 Russia is one of very few countries that actively encourages immigration. Despite that fact, the number of immigrants in Russia has actually decreased in the past few years. Local authorities have not embraced the prospect of single-ethnicity communities for Chinese, Uzbeks, Tajiks and other ethnic groups in Russia, and have even sought to ban them in some cases, hoping instead to promote integration into Russian society.
13 million immigrants
4.7% of total world's migrant population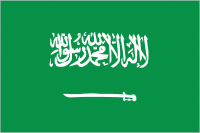 In the last decade the number of immigrants in Saudi Arabia has risen more than most nations. That has led to nearly one-third of the country's population consisting of immigrants. Between 2010 and 2015, the number of foreign-born residents in Saudi Arabia rose a staggering 93%. The United Nations reporting suggests that the Saudi government is putting new restrictions in place to limit immigration.
13 million immigrants
4.8% of total world's migrant population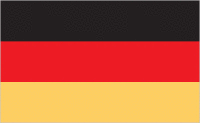 By virtue of its robust economy, Germany is one of the most popular destinations for immigrants. Factors that have influenced immigration to Germany include: a well-developed infrastructure, an elite education system and a floundering Eurozone. However, Germany also recruits highly-skilled workers to live and work in the country permanently.
51 million immigrants
19% of total world's migrant population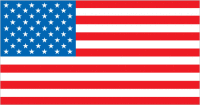 The United States is far and away the most popular destination for the world's immigrants. With more than 51 million foreign-born residents living in the U.S., the country has nearly four times as many immigrants as any other nation in the world. The attraction to the United States is largely due to opportunity — economic and social. The U.S. is the world's largest economy and has one the highest per capita GDPs in the world. The United States also offers well-developed infrastructure, financial markets, a solid education system, and religious freedoms.
Many migrants continue to send money back to their home country. In the last few years, high-income countries experienced a slight drop in migrant workers (from 112.3 million to 111.2 million). However, upper middle-income countries observed the biggest increase (from 17.5 million to 30.5 million). The United States remained the top remittance-sending country. Foreign workers in the U.S. sent $68.0 billion to international destinations. Other top remittance-sending countries include the United Arab Emirates ($44.4 billion) and Saudi Arabia ($36.1 billion). About 26 percent of the money went to the top three remittance recipients: India ($78.6 billion), China ($67.4 billion) and Mexico ($35.7 billion).
Trends for Countries with the Most Immigrants
Between 1990 and 2019, the number of international migrants increased in 169 countries. It decreased in 60 countries or areas. The United States of America recorded the largest increase in its immigrant population, adding 27.4 million between 1990 and 2019. Saudi Arabia experienced the second largest gain (8.1 million), followed by the United Arab Emirates (7.3 million), Germany (7.2 million), and the United Kingdom of Great Britain and Northern Ireland (5.9 million). By contrast, the immigrant population decreased in Pakistan by around 3.0 million between 1990 and 2019.
Although the Trump administration has made efforts to limit immigration to the United States, the incoming Biden administration is expected to reverse that trend. Biden has stated an intention to be more accommodating to the world's refugees and migrant workers.
CitizenPath is on a mission to make migration an easier process for American immigrants. The company offers an affordable online service that provides simple, step-by-step guidance through U.S. government immigration forms. Designed by immigration attorneys, the service helps to simplify the process by explaining each question and providing alerts if there's a problem with an answer. CitizenPath even guarantees that USCIS will approve the application or petition. CitizenPath provides support for several commonly used USCIS forms.
Note to Reader: This post was originally published on March 13, 2018, and has been modified with improvements.
Want more immigration tips and how-to information for your family?
Sign up for CitizenPath's FREE immigration newsletter and
SAVE 10%
on our immigration services