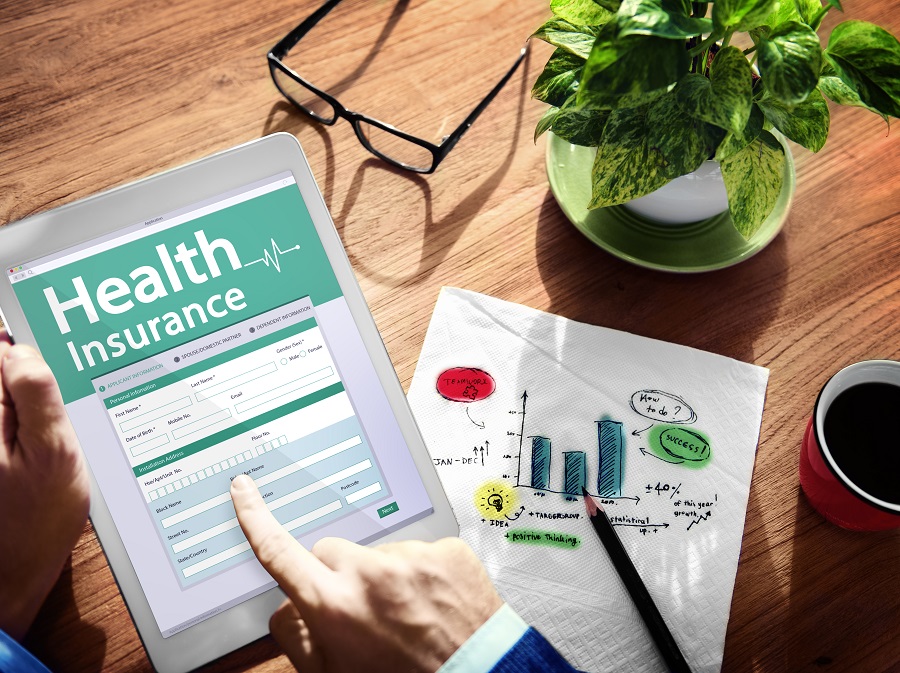 The United States isn't known for its simple and straightforward health care system, but becoming a U.S. citizen provides you with the opportunity to apply for government health insurance subsidies and enroll in a health plan that will help you cover medical costs.
The Affordable Care Act is a 2010 law that reformed the way health insurance works in the United States. It doesn't really affect you if you get your coverage through an employer or through a government program like Medicare or Medicaid, but if you buy coverage on your own, there are some things you should know about the law.
Limited Chance to Sign Up
Typically, it's only possible to buy individual or family health insurance during the nationwide open enrollment period, which generally begins in November each year. Outside of this period, you may purchase individual or family coverage only after you experience a special qualifying life event.
The good news is that becoming a U.S. citizen is a qualifying life event. You'll have 60 days from the time you become a citizen to enroll in coverage.
Other qualifying life events include getting married or divorced, having a child or adopting a child, moving from one coverage area to another, losing another form of qualifying health insurance, or seeing significant changes to your income. Each of these may open a 60-day window to enroll in a new health plan, should you choose to do so.
RECOMMENDED: Health Insurance for Immigrants
You May Qualify for Financial Assistance

You may also be eligible for government subsidies to help you pay your monthly health insurance premiums. What's more, you may qualify if your taxable household income is no more than 400 percent of the federal poverty level (about $49,000 for a single person or $100,000 for a family of four).

RECOMMENDED: How Health Insurance Affects Adjustment of Status
Shopping for Coverage
You have a number of options when it comes to shopping for health insurance. Online brokers, such as eHealth will give you access to a licensed health insurance broker that provides consumers with numerous health insurance options and that works with the federal government to help enroll people who may be eligible for subsidies.
Other shopping options may include the government-run health insurance marketplace in your state, or you can buy directly through the insurance company or a local licensed broker in your area. Working with licensed brokers is a good way to get personal help selecting the most appropriate health plan for your medical and financial needs at no extra cost to you.
If you've recently immigrated, it may not be possible to get immediate coverage. If you can't get coverage from an employer or family member's employer right away, get a quote for plans from another insurance provider like VisitorsCoverage.
What to Look for in a Health Plan
When considering your options, pay attention to the monthly health insurance premium. This is what you'll pay each month to keep your coverage in effect. You'll also want to pay attention to the annual deductible and other out-of-pocket costs like copayments. These come into play when you receive non-preventive medical care, but make sure that you pick a plan with an annual deductible you could afford in an emergency.
You may also want to make sure that any plan you consider offers coverage for your preferred doctors or hospitals and for your personal prescription drug needs. Not all medical providers are covered by all health insurance plans, and the same is true of prescription drugs.
You'll find some helpful tools online at eHealth to make sure that you're looking at plans accepted by your preferred doctors, or plans which cover your prescription drugs. At eHealth you can also compare plans side by side to see how they differ from one another when it comes to different kinds of medical benefits or procedures. Then, you can submit your application online. And if you ever need help, eHealth's agents are only a phone call away.
Affiliate Disclosure: We partner with certain advertisers who serve the immigrant community to bring you information about their services. This post contains information and links from an affiliate advertiser.
About CitizenPath
CitizenPath provides simple, affordable, step-by-step guidance through USCIS immigration applications. Individuals, attorneys and non-profits use the service on desktop or mobile device to prepare immigration forms accurately, avoiding costly delays. CitizenPath allows users to try the service for free and provides a 100% money-back guarantee that USCIS will approve the application or petition. We provide support for the Adjustment of Status Application (Form I-485), Application for Naturalization (Form N-400), and several other USCIS forms.