My Green Card was Lost or Stolen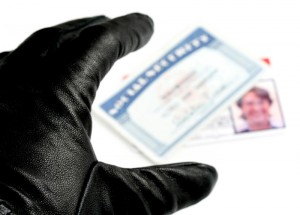 If your green card has been lost or stolen, you'll need to replace it immediately. You are legally required to carry your green card with you if you are age 18 or older.
If you believe the green card was stolen, immediately report it to USCIS. You should also contact your local police department to file a report. This will serve as an important record if someone attempts to fraudulently use your card.
Quick Tip: If you are a conditional permanent resident through marriage to a U.S. citizen, don't try to replace your green card if it expires within the next six months. Instead, file Form I-751, Petition to Remove Conditions on Residence, 90 days before your card expires.
How to Replace a Lost/Stolen Green Card
To replace your lost or stolen green card, you will need to file Form I-90, Application to Replace Permanent Resident Card.
When you file Form I-90 with USCIS, you'll need to submit a photocopy of both sides of your green card. If you do not have a copy, submit a copy of a government-issued form of identification that contains your name, date of birth, photograph and signature. Acceptable examples include a passport, driver's license or military identification document. There is also a $450 USCIS filing fee payable to U.S. Department of Homeland Security.
CitizenPath helps you prepare Form I-90 by providing step-by-step instructions that save you time and avoid costly delays. CitizenPath even provides alerts if you answer a question in a way that might be a problem. It only takes about 15 minutes, and you'll be able to file Form I-90 to replace your lost/stolen green card today. Plus, we guarantee that USCIS will accept your application.
~1 min

We are going to ask you a few questions to make sure you are preparing the correct form.

~15 mins

We will guide you through the USCIS I-90 application using simple, everyday language and step-by-step instructions.

~5 mins

Once you are finished and completely satisfied, you'll be able to print your I-90 and customized filing instructions.
More Questions about Replacing a Lost/Stolen Green Card