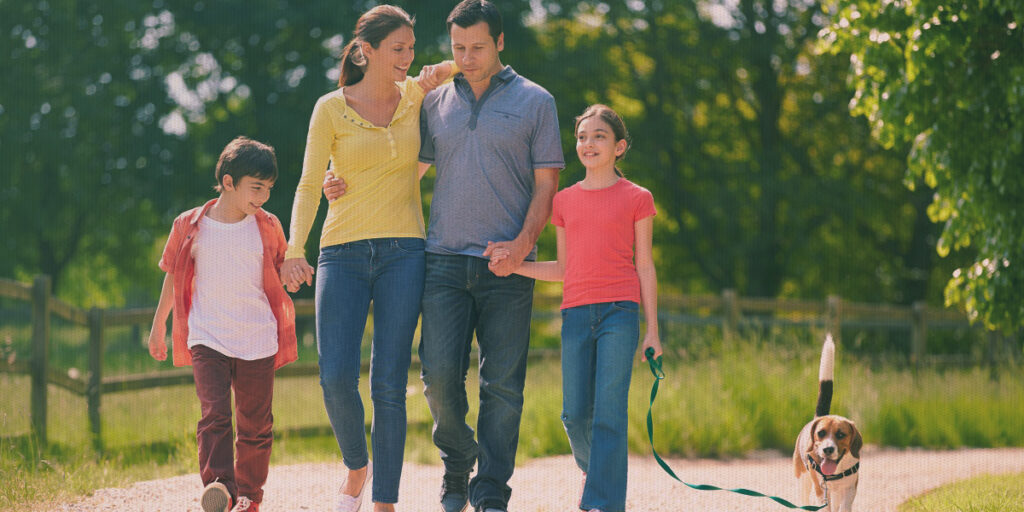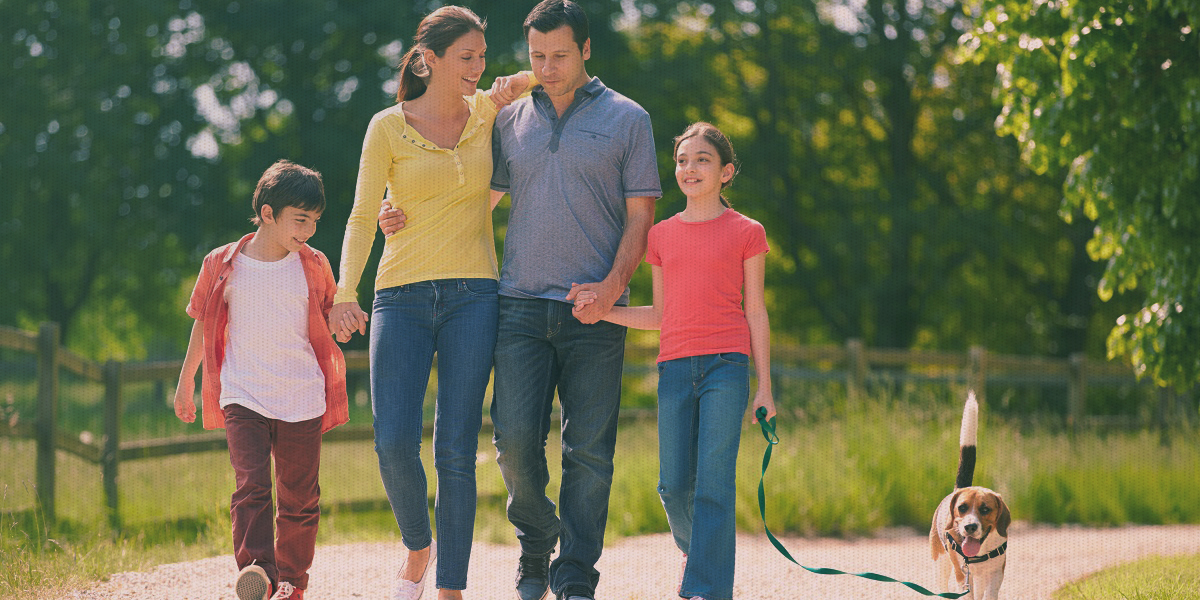 CitizenPath provides an affordable service to help you quickly and accurately prepare Form I-134, Affidavit of Support, for your situation. We also provide numerous articles to help you interpret the instructions for I-134.
Before the U.S. government grants a non-immigrant visa for a foreign national to visit the United States, applicants must prove to the consular officer that they are not likely to become a public charge. In other words, the visa applicant must demonstrate that he or she has enough money to pay for their expenses during the course of the trip.
Visitors who have difficulty proving they have sufficient resources may use Form I-134, Affidavit of Support, as a way to overcome the problem. Often the I-134 affidavit is necessary for visitors who are young people, low-income travelers and others. Many embassies may also require the affidavit for K-1 fiancé visa applicants.
Eligibility to be a Form I-134 Sponsor
Generally, I-134 sponsors should be U.S. citizens or lawful permanent residents who are at least 18 years of age and have an income that is greater than 100 percent of the federal poverty guideline. However, other individuals may act as sponsors according the USCIS instructions for I-134. U.S. nationals and even certain non-immigrants may also act as sponsors provided they have a Social Security number and the requisite household income.
Sectional Instructions for I-134
Part 1: Information About You (the Sponsor)
For Your Full Name, use your current legal name. If you were born in the United States, this is may be the name on your birth certificate. However, you may use your married name if your marriage legally changed your name. Permanent residents may refer to their green card, unless a legal name change has altered their name. In Other Names Used, provide any other names, including a maiden name, that you have used in the past.
Always use a Mailing Address where you can reliably receive mail from USCIS. If you receive mail at someone else's home, enter that person's name in the "In Care Of" line.
The area addressing Citizenship or Residency or Status is only necessary to complete if you are not a U.S. citizen based on your birth in the United States (or U.S. national). Individuals who obtained U.S. citizenship through naturalization or through parents can refer to their Naturalization Certificate or Citizenship Certificate for the respective number. Permanent residents may reference their green cards for an alien registration number.
Part 2: Information About the Beneficiary
Provide information about the person for whom you are preparing the affidavit. In addition to basic name, address and other personal information, provide details about the beneficiary's family, but only if they will accompany the beneficiary. In other words, you only need to provide details about the Beneficiary's Spouse and/or the Beneficiary's Children if they will accompany the beneficiary or arrive within six months.
Part 3: Other Information About the Sponsor
Provide details about your employment (or source of income) and income. Make sure the income you provide is sufficient for your household size based on the federal poverty guidelines. Sponsors must have an income that is at least 100 percent of the FPG. If you need help, use CitizenPath's service to prepare Form I-134. We'll help you determine the household size and confirm eligibility.
Generally, there is no need to list your assets if your income safely exceeds the minimum requirement to qualify as a sponsor. Listing assets can help strengthen your affidavit if you barely meet the income requirement or USCIS determines your income isn't reliable. Sponsors of K-1 fiancés should consider the higher income requirement necessary to sponsor a new spouse for a green card. When sponsoring a green card applicant, the I-864 sponsor must have an income that is 125 percent of the FPG.
Within Income and Asset Information, you don't need to itemize every piece of personal property you own. An approximate total value of big-ticket items like cars, jewelry, appliances (stereo, television, refrigerator), automobiles, cameras, and other equipment is sufficient. Use brokerage statements with the current market value to estimate the value of stocks and bonds.
In the Dependents' Information section, you must list your entire household. This includes individuals who are included on your federal tax return (such as a spouse and/or children). But it also includes other individuals you may have sponsored in the past with Form I-134 (if they continue to be present) and Form I-864.
Remember, don't count the same person twice.
Parts 4-6: Sponsor/Interpreter/Preparer Certification and Signature
After filling out Form I-134 or having it prepared for you, review your answers to ensure accuracy. Sign and date as required. Be sure to include the interpreter and preparer information for anyone that helped you.
I-134 Supporting Documents
The USCIS instructions for I-134 are very weak when describing the requisite evidence to submit with the form. As the sponsor, you must show you have sufficient income or financial resources to assure that the foreign national you are sponsoring will not become a public charge while in the United States. Generally, you will need to submit:
Evidence of U.S. citizenship or immigration status
Federal income tax return or IRS tax transcript from the most recent tax year
Evidence of current income such as paystubs and an employment verification letter
Evidence of asset ownership and value (if applicable)
For detailed guidance on supporting documents, use CitizenPath's service to prepare the affidavit. Our software will also generate personalized list of supporting documents based on your specific situation. Learn more >>
Sample of Form I-134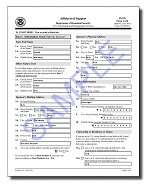 In the I-134 Affidavit of Support sample, the sponsor has a household of 4. It includes the sponsor, his spouse, his child, and the beneficiary. Although he previously sponsored someone with Form I-864, that person was his wife. Therefore, he shouldn't count her twice. The household income is $46,500. Based on the federal poverty guidelines, this income is significantly more than 100 percent of the poverty guidelines for a household of four in the state of Florida. With supporting evidence that corroborates his stated income, this person is well-qualified to be the beneficiary's sponsor.
About CitizenPath
CitizenPath provides simple, affordable, step-by-step guidance through USCIS immigration applications. Individuals, attorneys and non-profits use the service on desktop or mobile device to prepare immigration forms accurately, avoiding costly delays. CitizenPath allows users to try the service for free and provides a 100% money-back guarantee that USCIS will approve the application or petition. We provide support for the Affidavit of Support (Form I-134), K-1 Visa Petition (Form I-129F), Adjustment of Status Application (I-485), and several other immigration packages.