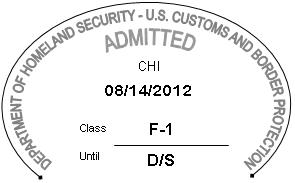 The I-94 Arrival/Departure Record, also known as Form I-94, confirms that a foreign visitor has been lawfully admitted (or paroled) into the United States. It also includes information about the visitor's visa status and permitted duration of stay. Generally, U.S. Customs and Border Protection (CBP) issues Form I-94 when travelers enter the United States. In some cases, USCIS issues a Form I-94 as part of granting a foreign national an extension of stay or change of status.
All persons entering the United States need an Form I-94 except U.S. citizens, lawful permanent residents (green card holders), returning resident aliens (SB-1 visa holders), and most Canadian citizens visiting or in transit. CBP issues the I-94 to air and sea travelers during the admission process at the port of entry. The visitor must exit the U.S. on or before the departure date on the I-94 arrival/departure record.
In most cases, CBP generates the I-94 record electronically, but may issue a paper Form I-94 in some situations.
Mistakes on USCIS forms can cause costly delays or a denial.
Prepare your application correctly and affordably with CitizenPath. The attorney-reviewed software guides you through immigration forms and provides help to answer questions like this one. And personalized filing instructions help you to submit the application today knowing that
you did everything right
! No credit card or signup required to try it.
Get started now >>
Electronic I-94 Arrival/Departure Record
Since May 2013 Customs and Border Protection began issuing an electronic I-94 record. Every time a foreign visitor enters the United States, CBP generates an electronic I-94 arrival/departure record. However, the electronic I-94 number is not issued directly to the traveler. Travelers must go to CBP's I-94 website to obtain the electronic I-94 arrival/departure record similar to the sample below.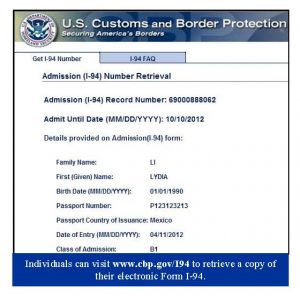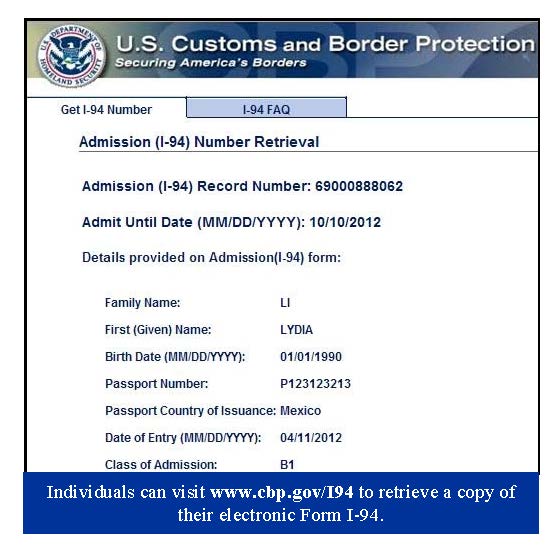 RECOMMENDED: How to Find an Electronic I-94 Record
Paper I-94 Arrival/Departure Record
Prior to May 2013, all foreign visitors received a paper I-94 arrival/departure record much like the sample below. However, CBP continues to issue paper I-94 records in certain situations.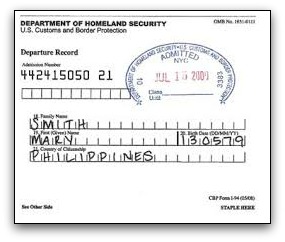 Since electronic I-94 arrival/departure records are only issued at air and sea ports of entry, a paper Form I-94 is still issued at the land border ports of entry. CBP also continues to provide a paper Form I-94 to certain classes of aliens, such as refugees, certain asylees and parolees, and whenever CBP determines the issuance of a paper form is appropriate.
Note: Mexican nationals who enter the United States with a border crossing card generally do not receive I-94 records. However, you may request one if you are traveling into the U.S. beyond the standard 25-mile limit.
Form for I-94
The I-94 Arrival/Departure Record is the "form." Immigration officials refer to it as Form I-94. There's no need to request an I-94. CBP automatically issues the electronic I-94 at entry through a airport or seaport. If you entered through a border crossing, CBP generally issues a paper Form I-94 with some exceptions as described above. In some cases, you may need to use a form for I-94 replacement.
I-94 for Adjustment of Status Cases
A Form I-94, Arrival/Departure Record can be a critical piece of evidence to be submitted with most adjustment of status packages. The I-94 record generally satisfies the requirement to prove both a lawful entry and lawful status. Can't find your I-94? You may replace an I-94 form in most cases. Is your I-94 incorrect? In many cases, you can update an incorrect I-94. When an I-94 is not available, you may be able to provide alternative evidence of a lawful entry.
RECOMMENDED: I-485 Checklist for Family-Based Applications