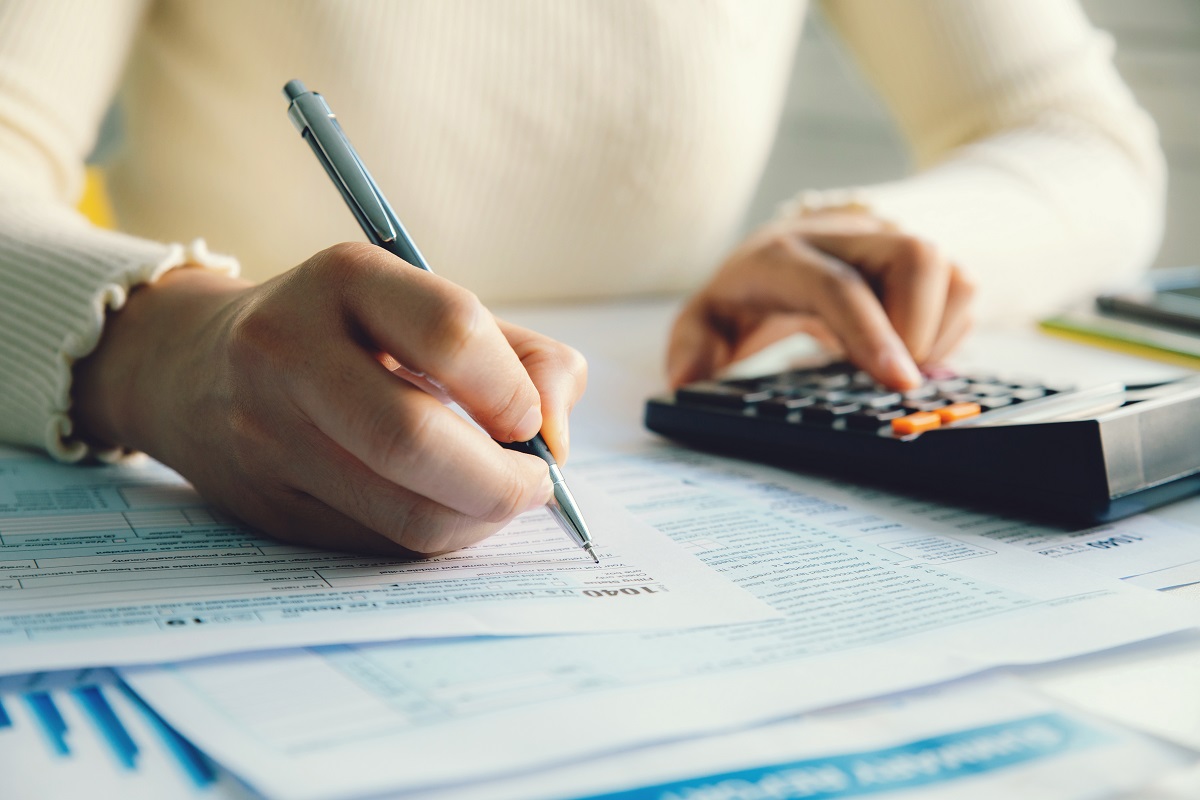 To support a foreign national visitor, you'll need to prepare Form I-134, Declaration of Financial Support. For the I-134 declaration to carry any weight, you'll need to provide evidence of your income and/or financial resources. Generally, you must have an income that is at least 100% of the federal poverty guidelines. However, individuals supporting an individual with a K visa should demonstrate a higher income if possible.
I-134 Income Requirement to Support a Foreign National Visitor
The simplest way to check if you qualify as a financial supporter is to review the federal poverty guidelines for the current year. Use these charts to determine the minimum income requirement needed to support a non-immigrant visitor.
Your current income is the gross amount you expect to earn this year. If you have an annual salary of $36,000 and this is your only job, your current income is likely $36,000. However, if you started the year unemployed and began working on May 1, your current income would likely be approximately $24,000. (That's because 8 of 12 months would be ¾ of $36,000.) Don't confuse current income with your tax return. Your tax return shows a history of your income.
Do you need help calculating your household size and income qualifications for the I-134 declaration? CitizenPath provides do-it-yourself services to prepare the declaration and confirm your eligibility. You can determine your qualifications before you even pay for the service. Try it now >>
RECOMMENDED: Which supporting documents should I submit with Form I-134?
I-134 Income Requirement to Support a K-1 or K-3 Visa Holder
Shortly after the K visa holder enters the country, he or she will likely adjust status to permanent resident. In the case of a K-1 fiancé, he or she must marry and then can apply for the green card through adjustment of status. Part of the adjustment application will include Form I-864 Affidavit of Support. On Form I-864, the petitioning sponsor must generally have an income that is 125 percent of the federal poverty guideline. This should be taken into consideration before preparing Form I-134. Although it is possible to have a job change or circumstances that affect income, sponsors should intend to keep these documents consistent. If the petitioning sponsor is unemployed or otherwise does not meet the I-864 income requirement, it is possible to get a joint sponsor.
Mistakes on your Form I-134 can cause costly delays or a denial.
Prepare your Declaration of Financial Support correctly and affordably with CitizenPath. The attorney-reviewed software guides you through the declaration and provides help to answer questions like this one. And personalized filing instructions help you to submit the declaration today knowing that
you did everything right
! No credit card or signup required to get started.
Try it before you buy it >>
Insufficient Income to Support a Non-immigrant Visitor
If you have determined that you are unable to meet the I-134 income requirement, there are a couple of options. You may use property and assets to qualify as an I-134 supporter. Alternatively, the non-immigrant beneficiary can use a different supporter.
RECOMMENDED: Using Assets to Qualify as an I-134 Supporter