A Social Security number (SSN) is a nine-digit number that is generally issued to U.S. citizens, lawful permanent residents, and certain (working) nonimmigrants. The Social Security Administration issues the number to track individuals employment for Social Security benefits. However, over time, the SSN has become a de facto national identification number for taxation and other purposes. It's also a common component on U.S. Citizenship and Immigration Services (USCIS) forms.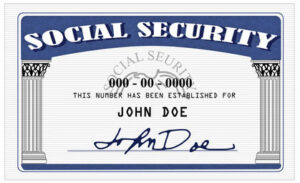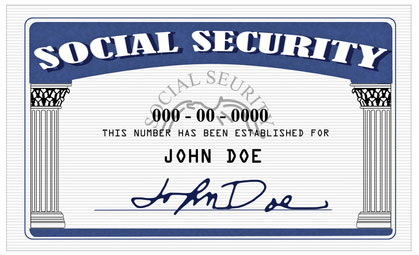 Finding Your Social Security Number
If you have a Social Security Number, you can find it on your Social Security card. Some other places that you can find your SSN are on tax returns, W-2s and bank statements. You may even find it on previously filed USCIS forms. However, if you do not have an SSN, you may generally answer "N/A" in the space provided on USCIS forms. Most individuals with nonimmigrant visas do not have Social Security numbers.
You may also be able to recover your SSN from an employer. Employers generally keep Social Security information on file. Check with your employer to obtain a copy of the number.
Apply for a Social Security Number for Immigrants
Apply for an SSN with your immigrant visa
Your may request a Social Security card as part of your visa application. When filing Form DS-230 ( Application for Immigrant Visa and Alien Registration ) or Form DS-260 (Immigrant Visa Electronic Application), there is option to request a Social Security number. If you have selected this option, you do not need to submit a special application or go to a Social Security office to get a card.
The Social Security Administration will assign you an SSN and issue you a card after you arrive in the United States. They will mail the card to the same U.S. mailing address where the Department of Homeland Security will send your green card. You should receive your Social Security card within 3 to 4 weeks after you arrive in the United States. If you do not receive the card by mail, contact the Social Security at 1-800-772-1213.
Apply for an SSN when filing Form I-765
Your may be able to apply for a Social Security Number at the same time you apply for employment authorization. If you need to file Form I-765 with the U.S. Citizenship and Immigration Services (USCIS), you can request an SSN at the same time. Many adjustment of status applicants or DACA recipients use this method to request a Social Security Number.
RECOMMENDED: Getting an SSN When Filing Form I-765
Replacing a Lost/Stolen SSNs
If your Social Security card was lost, stolen or otherwise destroyed, you can replace it. However, if you know your Social Security number, it's generally not necessary to replace the card. For details on replacing a card, you can visit the Social Security Administration website.
You can get an original Social Security card or a replacement card if yours is lost or stolen. There is no charge for a Social Security card. This service is free. Generally, noncitizens must fill out and print an Application for a Social Security Card; and take or mail your application and documents to your local Social Security office.
Mistakes on USCIS forms can cause costly delays or a denial.
Prepare your application correctly and affordably with CitizenPath. The attorney-reviewed software guides you through immigration forms and provides help to answer questions like this one. And personalized filing instructions help you to submit the application today knowing that
you did everything right
! No credit card or signup required to get started.
Try it before you buy it >>
False Numbers and Cards
If you have multiple Social Security numbers or have an SSN that was not issued to you, do not use it on USCIS forms until you have spoken to an immigration attorney. Never use a number that was not issued to you. Using a false SSN (or one that was not issued to you) will likely result in your application being denied and may result in other enforcement action.
RECOMMENDED: Unemployment Benefits for Green Card Holders and Other Immigrants