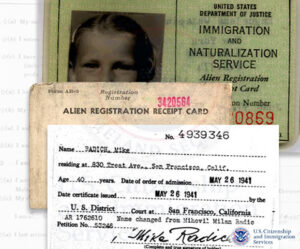 An alien file, commonly known as an A-file, is the collection of documents that the Department of Homeland Security (DHS) maintains for foreign-born individuals who have arrived in the United States as immigrants or nonimmigrants. The file typically contains all of the official files related to immigration status, citizenship, or relief, and includes both documents submitted by the non-citizen as well as any investigations, statements, correspondence, and memoranda created by the agencies. It also may include other identifying documents, such as birth certificates.
How to Request an Alien File
U.S. citizens and non-citizens can request access to an alien file through a Freedom of Information Act (FOIA) request. U.S. Citizenship and Immigration Services (USCIS) facilitates FOIA requests with Form G-639, Freedom of Information Act Request. Filing Form G-639 is an excellent way to access your A-file and understand what USCIS knows about you. You may also file Form G-639 on behalf of child or another individual, provided that you are the parent/legal guardian or have signed permission from the individual.
RECOMMENDED: How to Get a Copy of Your Alien File
Prepare your G-639 FOIA request correctly and affordably with CitizenPath.
The attorney-reviewed software guides you through the official USCIS form to ensure a properly prepared G-639. Personalized filing instructions help you to file Form G-639 today knowing that
you did everything right
! No credit card or signup required to try it.
Get started now >>
Reasons to Request an Alien File
There are a variety of reasons to request your alien file. Immigration attorneys regularly use a FOIA request to gather information about their clients. Attorneys want to get all available information so that they can provide informed advice. If you are filing an application for additional immigration benefits, you may want to file Form G-639 to get information you have otherwise lost or do not know. The FOIA request is also a great way to get information about your family genealogy. You can gather actual records filed by a family member that immigrated to the United States many years ago.