Most home lenders won't accept an expired green card — Here's the solution.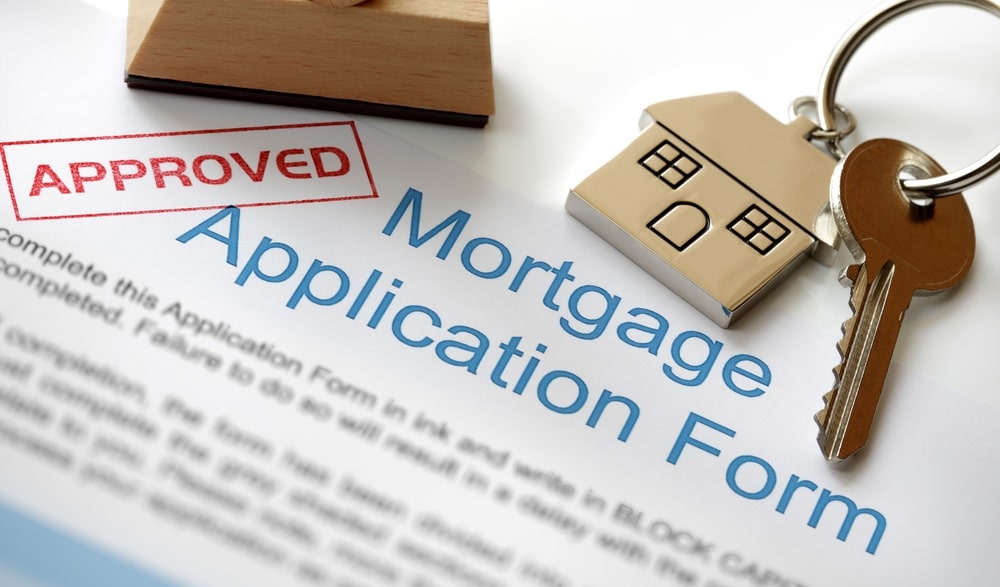 Officially known as a permanent resident card, your green card is physical proof of your right to live and work in the United States. It's also a necessary document when applying for a mortgage. In most cases, a lender won't approve mortgages for applicants with an expired or missing green card. What's more, the process to renew/replace a green card can take up to a year. There is a solution to help you close on the purchase of your new home. The mortgage funding process is a juggling act, so speed is a critical factor. You want to resolve this requirement as soon as possible.
Not all home loans require proof of residency. However, loans that require proof of your permanent residence will generally be easier to get and have more favorable terms. You may be able to find a loan that doesn't require proof of residency, but you'll probably pay more.
Many loan guidelines come from mortgage giants Fannie Mae and Freddie Mac which buy the majority of home loans on the secondary market. These are the two governments-supported organizations that buy mortgages from lenders and then sell them to investors through Wall Street. If a lender wants to sell its loans to Fannie Mae and Freddie Mac, they must ensure that those loans meet the minimum guidelines established by those organizations.
Mortgage Loans and Proof of Residency
You want to purchase a new home. Your lender wants to write a loan. There's a mutual interest to complete the loan process. But mortgage lenders don't like surprises. So communicate with your lender as soon as your learn that your green card is expired. Explain to them your situation and how you are resolving it as soon as possible.
It generally takes 8 to 10 months to renew or replace a green card, but we'll show you how to get a special stamp that's accepted by immigration officials, employers and mortgage lenders as proof of your permanent residence.
How to Renew/Replace a Green Card
First, you'll have to file the application to renew your green card. If your card is lost or stolen, you'll use the same application. File Form I-90, Application to Replace Permanent Resident Card, with the U.S. Citizenship and Immigration Services (USCIS).
Your may apply directly with USCIS. However, many people use a service from CitizenPath to prepare the form. Each year, USCIS rejects about 8 percent of applications. And thousands more get denied. When filing Form I-90, it's very important to prepare the application according to the instructions. Errors, omissions and inconsistencies can cause delays. In the worst cases, these mistakes create long-term immigration problems. CitizenPath is an affordable service designed by immigration attorneys to make the process simple. We even guarantee that USCIS will approved your application. Learn more about CitizenPath's service >>
RECOMMENDED: Green Card Renewal Denial Rate Explodes in Recent Years
How to Obtain Proof of Permanent Residence
It may take 8 to 10 months to obtain your new permanent resident card. However, you can't wait that long if you're trying to close on the purchase of a home. Your lender (and the seller) won't wait. You'll need to get temporary proof of your permanent residence for the purposes of obtaining the mortgage.
You must file Form I-90 and obtain proof that you've successfully filed in order to get temporary proof. USCIS will not issue any form of temporary proof until you've submitted an application to renew or replace the green card.
Receipt Letter
To prove that you filed Form I-90, Application to Replace Permanent Resident Card, you'll need your receipt letter. Approximately 1 to 2 weeks after USCIS receives your application, they will mail you an I-797 Notice of Action. This initial letter is a receipt that confirms acceptance of Form I-90.

Extension on Green Card Renewals
If you have an expired green card, USCIS will extend the validity of your card at the biometrics appointment. USCIS will mail you an appointment notice soon after the receipt letter to schedule you for the biometric appointment. At the biometrics appointment, USCIS will typically affix a sticker on your current green card to extend it's validity for one more year. You may use this updated card as evidence of your valid permanent resident status.
If you cannot wait for the biometrics appointment or do not have a card to update, you may be able to get a different type of temporary proof. It is an I-551 stamp.
I-551 Stamp
You can get an I-551 stamp inside your foreign passport as a substitute for your green card. The stamp is generally valid for one year. You may generally use it like a green card to accept employment and reenter the United States after travel abroad. A mortgage lender should also accept it.
Unfortunately, you must have a valid, unexpired passport from your home country to complete this process. If your passport is missing or expired, you must contact your country's embassy here in the United States for support.
To obtain the I-551, you must schedule an InfoPass appointment with USCIS. Call USCIS at 1-800-375-5283 and explain your dilemma.
Appear at your local USCIS office for the scheduled appointment. Be sure to take the following items to the appointment:
InfoPass appointment notice (if applicable)
Valid, unexpired passport
Form I-797 Notice of Action (receipt letter)
Expired green card (or copy of lost card if available)
If your request is urgent, take additional documents as evidence of your need for the I-551 stamp. For example, take a letter from the lender requesting proof of permanent resident status.
How quickly you can provide your mortgage lender the proof of permanent resident status depends on several factors, but most people can obtain the necessary I-551 stamp in 2 to 3 weeks. It's vital that you prepare an accurate Form I-90 and file it with USCIS as soon as possible. Use an overnight courier service to deliver it to USCIS.
About CitizenPath
CitizenPath provides simple, affordable, step-by-step guidance through USCIS immigration applications. Individuals, attorneys and non-profits use the service on desktop or mobile device to prepare immigration forms accurately, avoiding costly delays. CitizenPath allows users to try the service for free and provides a 100% money-back guarantee that USCIS will approve the application or petition. We provide support for the Application for Carrier Document (Form I-131A), Green Card Renewal (Form I-90), the Citizenship Application (Form N-400), and several other popular forms.