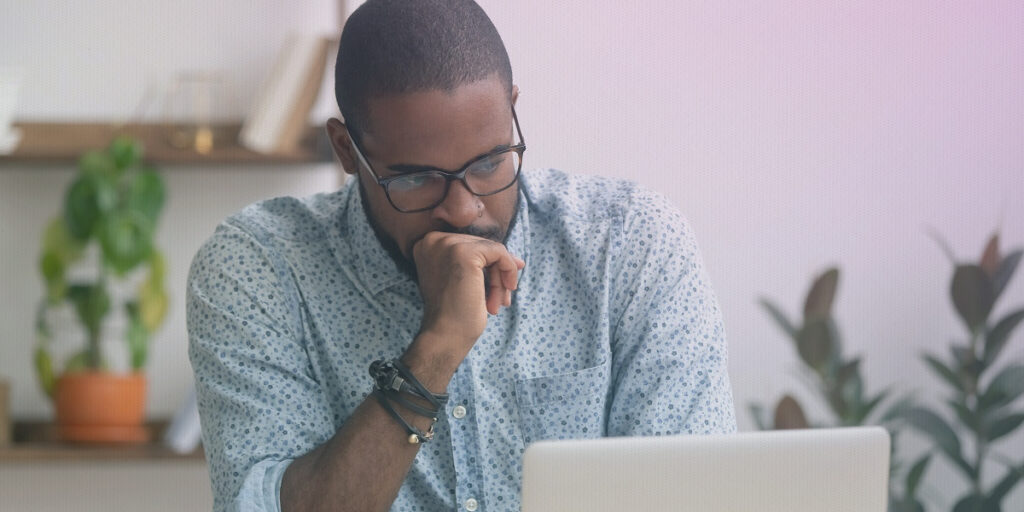 Generally, a citizen of a foreign country who wishes to enter the United States must first obtain a visa. The estimated wait time to receive a U.S. visa appointment can vary based on several factors such as the type of visa, specific embassy workload and staffing. Therefore, it's helpful to be familiar with approximate visa appointment wait times at the U.S. embassy in your country so that you can appropriately plan you visit. In certain cases, you may qualify for expedited interview date.
The scope of this article is on non-immigrant visas. Immigrant visas, which result in a green card, are a different type of visa that generally involve a more scrutinous process. To learn more about immigrant visa processing, view our content that addresses the I-130 processing time.
Visa Waiver Program Visitors May Skip an Appointment
First, not everyone must attend a U.S. visa appointment. Certain individuals who will travel to the United States through the Visa Waiver Program (also known as ESTA) may skip the appointment. The Visa Waiver Program enables citizens of certain countries to travel to the United States for business or tourism for stays of up to 90 days without a visa. There is a list of approved Visa Waiver Program countries. Only citizens of these countries may take advantage of this benefit.
To participate in the U.S. Visa Waiver Program, visitors must meet all of the following requirements:
Be a citizen or national of one of a VWP Designated Country;
The purpose of your travel must be consistent with a B visa;
Be holding a valid return or onward ticket, dated within the 90-day period;
Have a valid ESTA (Electronic System for Travel Authorization); and
Have a machine-readable passport with the e-Passport symbol.
Non-immigrant visitors to the United States cannot use the VWP for student/exchange visas or other non-immigrant visas.
How to Qualify for a Visa Interview Waiver
Some applicants may be eligible for the interview waiver which allows qualified individuals to apply for visa renewals without being interviewed in person by a U.S. consular officer. Review the instructions on the website of the U.S. embassy or consulate where you will apply to determine if the waiver for a U.S. visa appointment is available and if you qualify.
Age
Consular officers may require an interview of any visa applicant. But generally, they will waive a U.S. visa appointment for children younger than 14, as well as applicants over 79 years of age.
Recent Expirations
Consular officers can now waive the in-person interview requirement for people renewing a visa that has expired within the last 48 months. Previously, only those applicants whose non-immigrant visa expired within 24 months were eligible for an interview waiver. This new policy will be in effect through December 31, 2021. Visa applicants must still meet certain criteria to be eligible for the interview waiver, and waivers are only granted at the discretion of the consular officer.
If you need to renew your visa to re-enter the U.S., check the website of the U.S. embassy or consulate where you plan to apply for your visa for detailed information on what services are currently available as well as for eligibility information and instructions on applying for a visa without an interview.
To qualify for the U.S. visa appointment waiver, you must be applying for a renewal of a Border Crossing Card, B-1/B-2, C-1/D, F, J, M, or O visa within the same classification.
Apply for a Visa First
In order to obtain your U.S. visa appointment, you must first file the DS-160 online visa application through the U.S. Department of State's website. Depending on the type of visa you've applied for, this process to review and process your application may take a few days or a few weeks.
Review the instructions for how to apply for a visa on the website of the U.S. embassy or consulate where you will apply. Additional documents may be requested to establish if you are qualified. For example, additional requested documents may include evidence of:
The purpose of your trip;
Your intent to depart the United States after your trip; and/or
Your ability to pay all costs of the trip.
Evidence of your employment and/or your family ties may be sufficient to show the purpose of your trip and your intent to return to your home country. If you cannot cover all the costs for your trip, you may show evidence that another person will cover some or all costs for your trip.
RECOMMENDED: How to Write a Sample Invitation Letter for a U.S. Visitor Visa
U.S. Visa Appointment System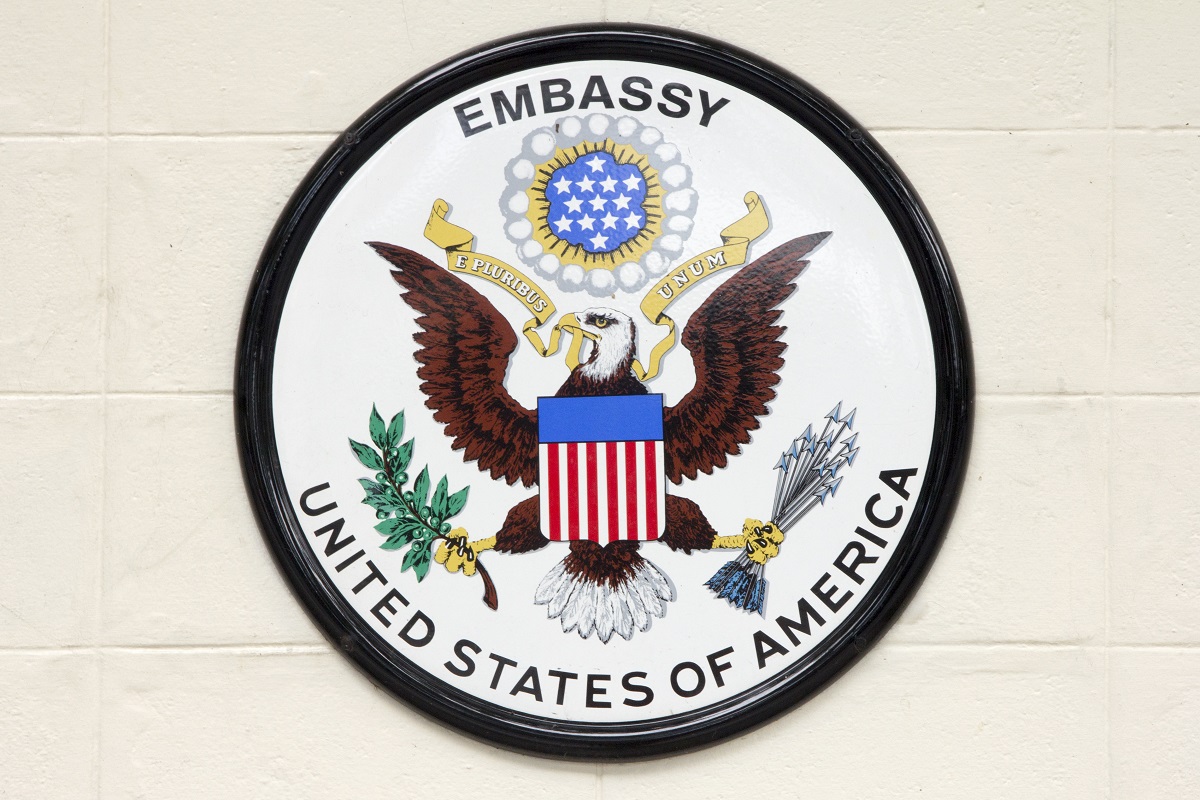 You must schedule an appointment for your visa interview at the U.S. embassy or consulate in the country where you live. You may schedule your interview at another U.S. embassy or consulate, but it will likely be more difficult to qualify for a visa outside of the country where you live.
To schedule the U.S. visa appointment, head to the NIV Appointment System. You'll need information such as your local embassy and DS-160 application confirmation page. So submit your DS-160 visa application first.
What to Expect at your Interview Appointment
Items to Take to the Interview
The following list provides a general overview of the documents you should take to a U.S. visa appointment. The U.S. embassy or consulate, as well as your class of visa, may have unique requirements. So always review the embassy's website and communication to you for a complete list of items to take for your situation.
Gather and prepare the following required documents before your visa interview:
Passport valid for at least six months beyond your period of stay in the United States (unless exempt by country-specific agreements)
Non-immigrant Visa Application, Form DS-160 confirmation page
Application fee payment receipt (if you are required to pay before your interview)
Photo (if the photo upload failed during the DS-160 online application)
Attend the Interview
A consular officer will interview you to determine whether you are qualified to receive a visa. You must establish that you meet the requirements under U.S. law to receive a visa.
Ink-free, digital fingerprint scans are taken as part of the application process. They are usually taken during your interview, but this varies based on location.
After your visa interview, the consular officer may determine that your application requires further administrative processing. The consular officer will inform you if this required.
After the visa is approved, you may need to pay a visa issuance fee (if applicable to your nationality), and make arrangements for the return of the passport and visa to you.
U.S. Visa Appointment Wait Times
Generally, consular officers can finalize a visa application on the day of the interview. However, this isn't always the case. Additional administrative processing may be necessary. The embassy or consulate will need time to return the passport via courier and local mail system (depending on your local embassy/consulate).
The best way to estimate wait times for a U.S. visa appointment is to visit the State Department website. Select the city where you intend to apply for the visa. You'll get an approximate U.S. visa appointment wait time.
The U.S. embassy or consulate handling your case may be able to expedite your U.S. visa appointment date if there is an urgent, unforeseen situation such as a funeral, medical emergency, or school start date. The process to request an expedited non-immigrant visa interview varies by location. Visit the website of the U.S. embassy or consulate for additional instructions on expediting your visa. Be prepared to share evidence of your urgent need such as a letter from a doctor or school.
RECOMMENDED: U.S. Visa Stamp Explained
Current Conditions for Visa Appointments
At the time of writing this article, the State Department's system continues to be hampered by the COVID-19 restrictions. Although some U.S. embassies and consulates have reopened, not all facilities are running at full capacity and scheduling visa appointments.
The National Visa Center (NVC), which does most of the preprocessing before an appointment is scheduled, is severely backlogged. In calendar year 2019, an average of 60,866 applicants were pending the scheduling of an interview each month. The number of immigrant visa applicants whose cases are documentarily complete at NVC and ready for interview as of June 30, 2021, is 566,384. That means an extra half a million people have been added to backlog and will inevitably further delay U.S. visa appointment wait times.
Litigation has already been filed to force the embassies and consulates to open up faster, arguing that all consular officials have been vaccinated, available facilities are adequate to accommodate interviewees, among other reasons. For embassies and consulates that are processing visa applications, we believe they are adjudicating applications in the following order of priority:
Priorities for Current Visa Processing
IR-3/IR-4 (adoption cases)
IR-2 (children who are at risk of aging out)
Special Immigrant Visas for Iraqi and Afghan nationals working for the U.S. government
CR-1/IR-1 (marriage-based green card)
IR-5 (parent of a U.S. citizen)
K-1 (fiancé of a U.S. citizen)
All other family-based visas and SE1 (foreign employees of the U.S. government abroad)
All other immigrant visa types including employment-based and diversity visas
H-1B/L/TN/H-2 (nonimmigrant employment-based visas)
F/M/J (nonimmigrant students)
E-1/E-2 (treaty trader/investor)
B-1/B-2 (those eligible for an interview waiver)
B-1/B-2 (currently not processing first-time applicants)
Expediting a U.S. Visa Appointment
It is possible to expedite your case in extraordinary situations according to the National Visa Center. This can potentially result in a quicker visa appointment. If a visa is immediately available for the beneficiary's category, and the case involves a life-or-death medical emergency, processing of the case may be expedited. To request a review for expedite, submit a scanned letter (or statement) to [email protected] from a physician (or medical facility). The letter must include the physician's (or medical facility's) contact information, and declare a life-or-death medical emergency exists.
When submitting the email, include your case or receipt number on the subject line along with at least one of the of the following:
Petitioner's name and date of birth
Beneficiary's name and date of birth
Invoice ID number
The NVC will review requests for an expedited U.S. visa appointment on a case-by-case basis. There is no guarantee that the NVC will fast track your case. Again, a visa must be available. Therefore, the beneficiary should be an immediate relative or a family preference immigrant whose priority date has been reached.
About CitizenPath
CitizenPath provides simple, affordable, step-by-step guidance through USCIS immigration applications. Individuals, attorneys and non-profits use the service on desktop or mobile device to prepare immigration forms accurately, avoiding costly delays. CitizenPath allows users to try the service for free and provides a 100% money-back guarantee that USCIS will approve the application or petition. We provide support for the Adjustment of Status Application (Form I-485), Petition for Alien Relative (Form I-130), Citizenship Application (Form N-400), and several other USCIS forms.
Want more immigration tips and how-to information for your family?
Sign up for CitizenPath's FREE immigration newsletter and
SAVE 10%
on our immigration services