I Need to Travel but my Green Card is Expired!
---
Re-entry to the United States after travel abroad requires valid, unexpired proof of permanent residence — Here's the solution.

Officially known as a Permanent Resident Card, your green card is physical proof of your right to live and work in the United States. It's also an essential document for re-entering the United States after a trip abroad. An expired green card will generally cause a delay, may require the payment of a steep re-entry fee, and can potentially create more significant immigration problems. Even if you renew your card before leaving, the process can easily take six months! There is a solution to help you depart for your trip on time.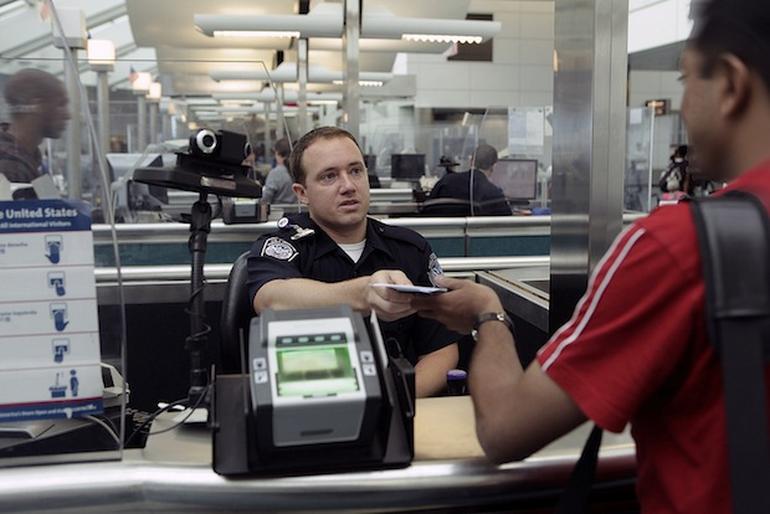 First, you'll need to file Form I-90 to start the standard green card renewal (or replacement process). But instead of waiting six months, we'll show you how to get a special stamp that's accepted by U.S. Customs and Border Protection as proof of your permanent residence.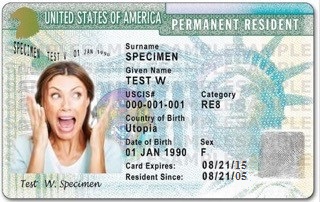 How to Renew/Replace a Green Card
To renew (or replace) your green card, you'll need to file Form I-90, Application to Replace Permanent Resident Card, as soon as possible.
Did you know 8% of all USCIS applications are rejected?
And thousands more get denied. When filing Form I-90 to replace your green card, it's very important to prepare the application according to the instructions. Errors, omissions and inconsistencies can cause delays. In the worst cases, these mistakes create long-term immigration problems. The application can be downloaded from USCIS, or you can use the services of CitizenPath to help you prepare it. The low-cost service is free to try.
So far today
37
people have used CitizenPath to help prepare Form I-90
How to Obtain Proof of Permanent Residence When Your Green Card is Expired
CitizenPath helps you prepare Form I-90 by providing step-by-step instructions that save you time and avoid costly delays. CitizenPath even provides alerts if you answer a question in a way that might be a problem. It only takes about 15 minutes, and you'll be able to file Form I-90 today. Plus, we guarantee that USCIS will accept your application.
Step-by-step instructions help you prepare the form in about 15 minutes. Print the I-90 and customized filing instructions from your home or office.

USCIS will mail you an I-797, Notice of Action. This "receipt letter" is proof that you've successfully filed Form I-90.

Once you've received the I-797, Notice of Action, you can attend an appointment at your local USCIS office.

Get an I-551 Stamp
The stamp is your proof of status.

Attend your appointment with the I-797, your green card, passport and appointment notice. Request the I-551 stamp on your passport.
More Questions about Obtaining the I-551 Stamp Before Travel Abroad
---
How quickly you can provide your mortgage lender the proof of permanent resident status depends on several factors, but most people can obtain the necessary I-551 stamp in 2-3 weeks.
It's vital that you prepare an accurate Form I-90 and file it with USCIS as soon as possible. Use an overnight courier service to deliver it to USCIS.
The documents that you submit with Form I-90 vary based on your answers in the Form I-90 application. Generally, most people will need to submit the USCIS filing fee and a copy of the expired green card. If you've lost the green card, you may send a copy of a government-issued ID. Examples of other government-issued ID that are acceptable include a driver's license, passport or U.S. military ID.
Specific details about required documentation will be printed on your personalized instructions once you complete Form I-90 through CitizenPath. Get started.
When filing Form I-90 to replace a lost green card, you'll need to pay a USCIS filing fee of $455 plus a biometrics fee of $85. The total USCIS fees are currently $540.