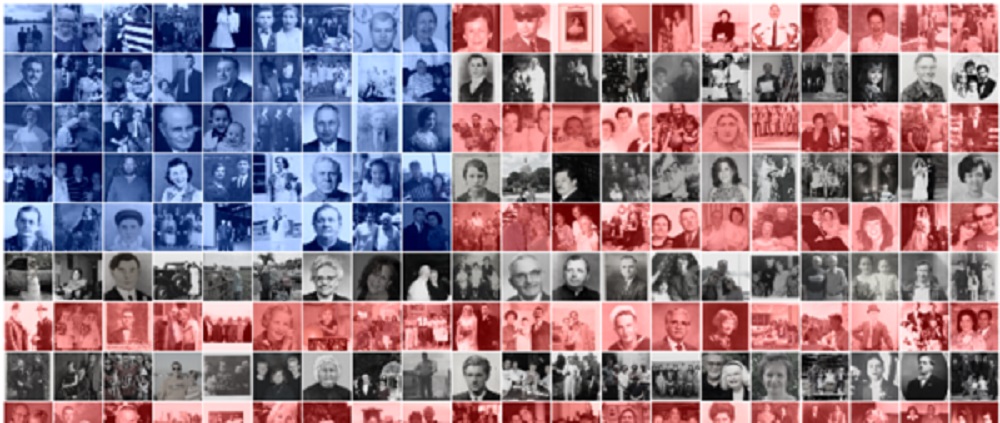 This Thanksgiving as you debate President Trump's most outrageous quotes at the dinner table, take a moment to thank an immigrant.
Immigration reform may have many Americans divided, but we should all agree on this – immigrants have given back to America in spades. Immigrant contributions to this country are endless. For over two hundred years, immigrants' contributions have helped shape the United States into what it is today. Let's give thanks.
Thank an Immigrant in Your Family
If you're not an immigrant yourself, you can start with a salute to your ancestors. Americans are all pilgrims in one form or another. With the exception of a small number of Native Americans, we all came to America as pilgrims or have ancestors that were pilgrims. Regardless if the trip was made on the Mayflower in 1620 or a Boeing 747 in 2014, families took a leap of faith in search of a better life.
Thank a Founding Father
The United States is the world's lighthouse for democracy – thanks to immigrants. Although not perfect, the American government was set up with checks and balances that provide strength and stability unlike any other national government. The Constitution is the brainchild of our founding fathers, a group of people with roots in other countries with imperfect political and economic systems. They settled in a new land to found something greater, something that today is the United States of America.
It isn't just the separation of powers that makes our Constitution great. What about the freedom of religion? Freedom of speech? And freedom of press? These amendments, known collectively known as the Bill of Rights, make up a beautiful collection of rules that provide equality and justice for all.
It's safe to say that the Constitution and the country that grew from it could not have been so brilliant without the unique immigrant perspective of our founding fathers. On Thanksgiving, be sure to thank an immigrant founder.
Thank an Immigrant Entrepreneur
While our Founding Fathers built the foundation for America's success, early immigrants set the stage for creating an economy unequaled by any other in the world. Columnist George F. Will once wrote that immigration itself is an "entrepreneurial act." Immigrants have to be willing to risk a lot to leave their home country in pursuit of more promising opportunity in America. They are the same personalities that are willing to challenge the status quo in business, science and technology.
In fact, there are countless immigrants that have started iconic American businesses. They include Procter & Gamble (William Procter from England and James Gamble from Ireland), DuPont (Éleuthère Irénée du Pont de Nemours of France), Comcast (Daniel Aaron from Germany), Sun Microsystem (Vinod Khosla from India), Colgate (William Colgate from England), Wang Laboratories (Dr. An Wang from China), NVIDIA (Jen-Hsun Huang from Taiwan), Levi Strauss (Levi Strauss from Germany), Kohl's (Max Kohl from Poland), Anheuser-Busch (Eberhard Anheuser & Adolphus Busch from Germany), Google (Sergey Brin from Russia), Intel (Andy Grove from Hungary), Bose Audio (Amar Bose from India), Yahoo! (Jerry Yang from China), Goldman Sachs (Marcus Goldman from Germany), Kraft (James Kraft from Canada), News Corp. (Rupert Murdoch from Australia), and Nordstrom (John Nordstrom from Sweden).
These are just a few of the long-standing businesses created by immigrants that are responsible for millions of U.S. jobs created. There are countless more technology startups with immigrant founders trying to create the next generation of jobs. Let's thank an immigrant entrepreneur.
Thank an Innovator/Inventor
Immigrants have made monumental contributions to science, technology and engineering. Their innovations and inventions have resulted in major U.S. companies (see above) and even new industries. A few of the other immigrant innovators include: VA Shiva Ayyadurai, inventor of email (India); Alexander Graham Bell, inventor of the telephone (Scotland); Ole Evinrude, inventor of the outboard motor for boats (Norway); Charles Kao, "Father of Fiber Optics" (China); Willem Kolff, inventor of artificial kidney (Netherlands); Dr. James Naismith, inventor of basketball (Canada); John Augustus Roebling, designer of the Brooklyn Bridge (Germany); and Yellapragada Subbarao, renowned cancer researcher (India).
Let's thank an immigrant innovator for contributions to Science, Technology, Engineering and Math.
Thank an Entertainer
There are far too many immigrant entertainers to name them all. Immigrants infuse our sports teams, fascinate us with their musical talents and amuse us on the big screen. Some of the notable names over the years include: Mikhail Baryshnikov (Russia), Adrián Beltré (Dominican Republic), Yul Brynner (Russia), Miguel Cabrera (Venezuela), Jim Carrey (Canada), Andy Garcia (Cuba), Alfred Hitchcock (England), Bob Hope (England), Harry Houdini (Hungary), Bob Marley (Jamaica), Dave Matthews (South Africa), Paul Rodriguez (Mexico), Gene Simmons (Israel), Albert Pujols (Dominican Republic), Charlize Theron (South Africa), and Eddie Van Halen (Netherlands).
We have some of the best entertainers and performers in the world. Thank an immigrant entertainer the next time you're enjoying yourself. View more famous immigrant birthdays.
Thank an Immigrant Veteran
There are currently over 30,000 non-citizens serving in the U.S. Armed Forces. Approximately 129,587 members of the military have naturalized to become U.S. citizens since 2001. Immigrants have sacrificed for this country since the revolutionary war and continue to serve with honor in areas of conflict today.
Hyman George Rickover (January 27, 1900 – July 8, 1986) was a Polish American four-star admiral of the U.S. Navy who is known as the "Father of the Nuclear Navy." He directed the original development of naval nuclear propulsion and controlled its operations for three decades.
Sergeant Uday Singh (April 23, 1982 – December 1, 2003) was one of the first Americans to die during Operation Iraqi Freedom. For his actions Uday, an Indian American U.S. Army soldier, received the Bronze Star and Purple Heart.
These are just a handful of the thousands of immigrants who serve in the U.S. Armed Forces. Remember to thank an immigrant veteran and learn more about immigrants in the military.
About CitizenPath
CitizenPath provides simple, affordable, step-by-step guidance through USCIS immigration applications. Individuals, attorneys and non-profits use the service on desktop or mobile device to prepare immigration forms accurately, avoiding costly delays. CitizenPath allows users to try the service for free and provides a 100% money-back guarantee that USCIS will approve the application or petition. We provide support for the Petition to Help a Relative Obtain a Green Card (Form I-130), Citizenship Application (Form N-400), and several other commonly used USCIS forms.