Form N-565 Processing Time
What Happens After Filing Form N-565, Application to Replace Citizenship Document
Steps in the USCIS Process
N-565 Processing Statistics
1. Receipt of Application
Approximately 2 to 4 Weeks After Filing
If you properly file Form N-565, Application to Replace Citizenship Document, USCIS will initially respond by mailing you a receipt notice that confirms receipt of your application. Formally known as Form I-797C, Notice of Action (see example below), the receipt notice typically arrives 2 to 4 weeks after filing. If you did not properly file your Form N-565, USCIS will send a Notice of Action to reject the application. A rejection will significantly delay your request and overall N-565 processing time. Thus, it's important to prepare the citizenship document replacement application package correctly and submit all required supporting documents. Learn how.

Save your N-565 receipt notice. It contains your 10-digit receipt number. You can use this receipt number to check your case status. If you didn't receive a Notice of Action, you can make a case inquiry.
N-565 Rejection Statistics
Last year USCIS received
N-565 applications
But USCIS rejected about
for various reasons
2. Biometrics Appointment
Approximately 5 to 8 Weeks After Filing
Next, USCIS may schedule domestic residents for a biometrics appointment. If so, they will mail an appointment notice that assigns your biometrics appointment date, time and location. (The location will generally be the USCIS Application Support Center nearest you.) USCIS uses the biometric screening to confirm the applicant's identity and conduct a background check. If you reside outside the United States, it is unlikely USCIS will require biometrics. If they do, they will request your presence at a U.S. embassy or consulate.
The USCIS biometrics appointment, also known as a biometric screening, is generally a short appointment (less than 20 minutes) so that USCIS can collect your fingerprints, photograph and signature. Your appointment notice will tell you what you need to take to the appointment. Expect to take some form of government-issued photo identification to enter the building. USCIS can accept ID documents such as:
Passport or national photo identification issued by your country
Driver's license
Military photo identification
State-issued photo identification card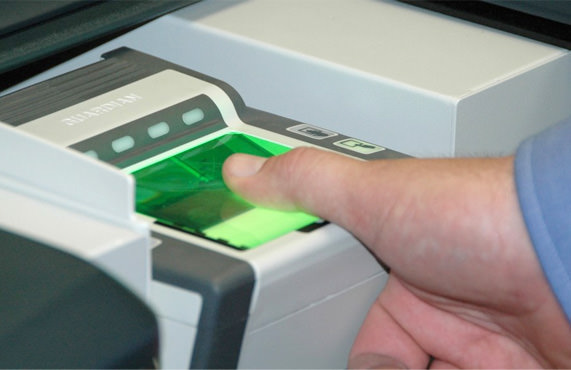 This is not an interview. The appointment's purpose is to collect your biometrics information only. Try to attend the appointment as scheduled. Rescheduling the biometrics appointment will lengthen your the N-565 processing time. If you think you might have a criminal record (even a DUI), contact an immigration lawyer before going to a biometrics appointment. Some crimes will make you ineligible for immigration benefits.
N-565 Historical Processing Times at USCIS
The graph below illustrates median processing times (in months) for the previous 10 fiscal years. There's been a significant increase in the time it takes USCIS to process the citizenship document replacement application. With more demanding requirements and an increasingly complex form, USCIS is struggling to keep N-565 processing times within their desired range.
3. Receive Your New Certificate
Approximately 6 to 10 Months After Filing
USCIS will process your application to replace the citizenship document. Be sure you use a current and safe mailing address on the application. Once USCIS approves your Form N-565, they will send the new certificate directly to you via U.S. Postal Service. If your application is denied, USCIS will mail you a notice explaining the reasons for the denial.
You may need a certificate to prove U.S. citizenship for the purposes of applying for a U.S. passport. Generally, you don't need to carry around your certificate. So keep it in a safe place.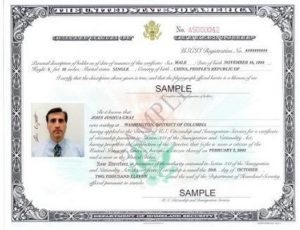 The graph below shows the number of open cases at the end of each fiscal year. There is an unprecedented number of N-565 cases in the backlog. If unaddressed by USCIS, more backlog can contribute to longer processing times for future applicants.
Reasons for an N-565 Denial
Generally, as a U.S. citizen, your replacement of a Certificate of Naturalization or Certificate of Citizenship should be a straight forward matter. However, USCIS does deny a little more than 10 percent of applications. For example, certain misrepresentations and crimes committed before your grant of citizenship could result in a denied Form N-565 and create long-term problems. Be truthful and answer the questions as accurately as possible. If you are unable to be truthful, please speak to an immigration attorney. According to USCIS, "If you knowingly and willfully falsify or conceal a material fact or submit a false document with your Form N-565, we will deny your Form N-565 and may deny any other immigration benefit. In addition, you will face severe penalties provided by law, and may be subject to criminal prosecution."
Total N-565 Processing Time
Losing your Certificate of Naturalization or Certificate of Citizenship can leave you with an unsettling feeling. You're probably anxious to know what happens after filing Form N-565, Application for Replacement Naturalization/Citizenship Document, and how long it takes to get a new certificate.
Most N-565 applications are denied or approved within
of the filing date
Although the steps that take place are fairly consistent, the Form N-565 processing time will vary based on the USCIS case load, the USCIS office where you filed, and your ability to properly file an accurately prepared application package. You only have control over the preparation.
CitizenPath Helps Optimize Your Processing Time
How long does it take to replace a citizenship document?
Our goal is to help you replace your naturalization certificate or citizenship certificate as soon as possible. And our customers generally experience some of the best N-565 processing times because of our approach. Our objective is to help you prepare an application that meets the eligibility requirements and is sufficiently documented to avoid RFEs and denials. Our system was designed by experienced attorneys. Yet, we offer an affordable online system to prepare your application and guarantee USCIS approval.



We're going to ask you a few questions to make sure you're eligible and preparing the correct form.




Our software will guide you through the N-565 application using simple step-by-step instructions.




Once you're completely satisfied, you'll be able to print your N-565 and customized filing instructions.
What Customers Say About CitizenPath