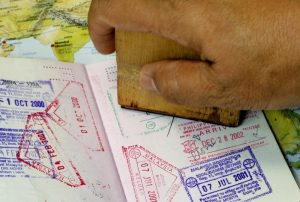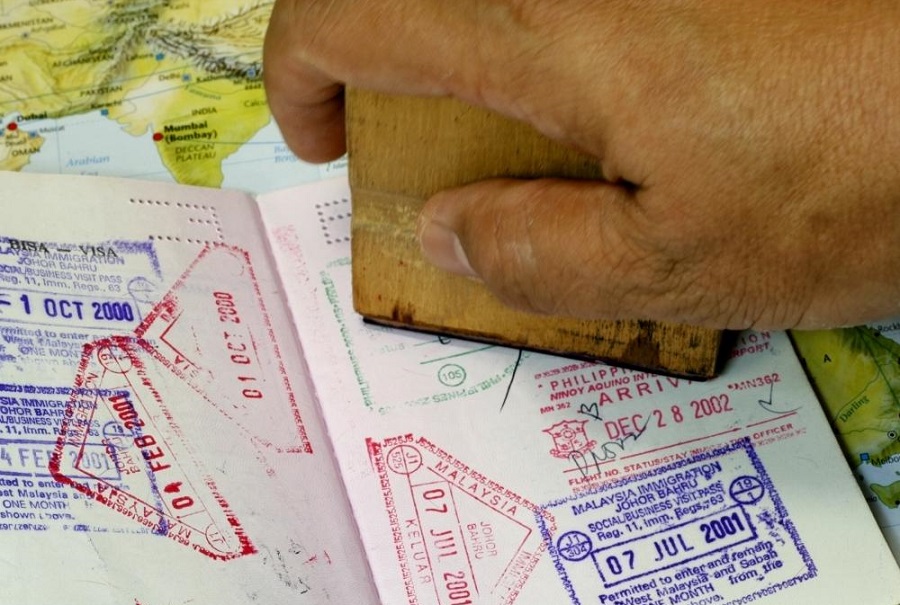 There are no restrictions on travel just because you've submitted Form N-400, Application for Naturalization. You continue to be a permanent resident with the ability to travel abroad and reenter with a valid permanent resident card. You may travel outside the U.S. after filing Form N-400, but there are ways that travel abroad can affect you.
Your absence after submitting Form N-400 can interfere with the application process. Two of the most likely ways are naturalization appointments and meeting your eligibility requirements.
Naturalization Appointments
You generally must attend three essential appointments during the naturalization process. Travel during this period can disrupt the N-400 processing time line. USCIS will schedule you for a biometrics appointment within a few weeks of filing the naturalization application. Most people will have to wait a few months until the next appointment, the naturalization interview. Finally, the oath ceremony is when permanent residents officially become U.S. citizens. You may reschedule these appointments, but it will significantly delay your naturalization process. USCIS will eventually deny the N-400 if the appointment notices are ignored.
RECOMMENDED: What Happens at a USCIS Naturalization Interview
Travel outside the U.S. after filing Form N-400 for short periods of time is usually not a problem if you're keeping track of these appointments. If you must travel during the naturalization process for a long period, have a trusted friend or family member open any mail that arrives from USCIS.
Mistakes on your N-400 application can cause costly delays or a denial.
Prepare your N-400 correctly and affordably with CitizenPath. The attorney-reviewed software guides you through the application and provides help to answer questions like this one. And personalized filing instructions help you to file your application today knowing that
you did everything right
! No credit card or signup required to get started.
Try it before you buy it >>
Continuous Residence & Physical Presence
The continuous residence and physical presence requirements for naturalization remain in effect after filing Form N-400. Therefore, it's important that you don't take a lengthy trip (more than 180 days) and are mindful of your accumulated time outside the country.
USCIS will presume that you've disrupted the continuous residence requirement if your travel outside the United States is six months or more. A break in continuous residence will result in an N-400 denial.
If you've already spent significant time outside the United States over your statutory period, you need to be careful about spending too much time abroad. For candidates applying on the basis of five years as a permanent resident, you'll need 30 months of physical presence in the U.S. Travel during the naturalization period will continue to count against the physical presence requirement.
RECOMMENDED: Travel Abroad Affects N-400 Citizenship Eligibility
Travel Outside the U.S. After Filing Form N-400
In summary, travel outside the U.S. after filing Form N-400, Application for Naturalization, is permitted. As always, permanent residents are subject to inspection and will be required to provide valid proof of permanent residence (typically a green card) upon reentry to the United States. Additionally, all applicants should understand how travel may affect their application.