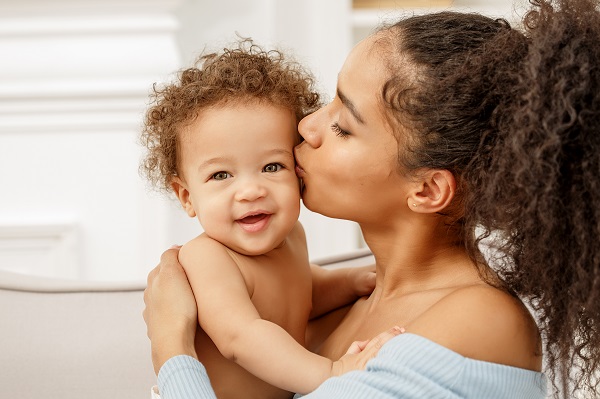 Certain green card applicants may serve as primary caregivers within their households. Consequently, they are unable to work and contribute to the household's income. Many applicants may worry about this. The Trump administration's new public charge rule generally penalizes adjustment of status applicants that cannot provide self-sufficiency through various means. Fortunately, U.S. Citizenship and Immigration Services (USCIS) considers household contributions through primary care taking responsibilities as a positive factor in the totality of the circumstances.
IMPORTANT UPDATE: The Department of Homeland Security has changed this requirement. On or after March 9, 2021, applicants and petitioners should not provide information required solely by the Public Charge Final Rule. Specifically, this means that applicants for adjustment of status should not provide the Form I-944, Declaration of Self-Sufficiency, or any evidence or documentation required on that form with their Form I-485.
In fact, being a primary caretaker may outweigh a negative factor related to the applicant's education and skills because of lack of employment or lack of employment history. Therefore, caregivers should select "Yes" for Part 4, Item 7 of Form I-944, Declaration of Self-Sufficiency.


Who Qualifies as a Primary Caregiver?
A primary caregiver is a person at least 18 years of age who has significant responsibility for actively caring for and managing the well-being of a child or an elderly, ill, or disabled person in the household.
In determining whether to consider that the applicant is a caretaker as a positive factor in the totality of the circumstances, USCIS considers:
Whether the person receiving the applicant's care is a member of the applicant's household;
Whether other members of the household also claim to be the primary caregiver. A person requiring care may only have one caregiver within a household. If multiple caregivers share the care of a person in a given household, the applicant must establish that he or she has significant caregiving responsibility so as to impact the applicant's ability to be employed full-time;
Whether the person being cared for lives in the same residence as the applicant;
The age of the person being cared for; and
The medical condition, including any disabilities, of the person being cared for.
Examples of primary caregivers who USCIS may consider to have a positive factor in the totality of the circumstances:
Parent who stays at home to care for a newborn child or child in school. A parent who has joint custody should have primary residence with the child in order to be considered a primary caregiver.
An adult son or daughter staying at home to care for his or her elderly parent. The applicant may provide a certification from a doctor indicating the parent's medical condition or copies of the parent's medical record, and documentation of legal guardianship over the parent.
Examples of applicants who USCIS does not consider to have a positive factor based on being a caregiver:
The applicant indicates that he or she is staying at home to care for his or her elderly in-laws. However, the elderly parent is not living in the same residence as the applicant and the applicant's spouse (the son or daughter of the in-laws). Instead, the applicant is financially providing for the elderly parent's room and board at a nursing home.
Proof of Caregiver Role
USCIS does not specifically request evidence to be submitted with Form I-944 for primary caregivers. Applicants should already be including documentation to evidence a relationship with all household members. (Typically, evidence may be a birth certificate or marriage certificate.)
You may submit an affidavit to highlight your role as a primary caregiver. In this sample caregiver affidavit for Form I-944, the applicant is writing a simple statement that outlines his or her role as a primary caregiver. This is an example; your affidavit will need to be a unique statement that is specific to your situation.
The person who writes an affidavit is an "affiant." The I-944 caregiver affidavit should always be typed and signed by the affiant. The affidavit does not need to be notarized. If it is not notarized, it should include a statement that swears to the letter's validity, "I swear, under penalty of perjury, that the foregoing is true and correct to the best of my knowledge."
Please note that there is more than one way to write an affidavit. Various attorneys may have their own preferences on how to write an affidavit to support an I-944 declaration.