Part 2, Item 23 on Form I-765, Application for Employment Authorization, asks for "Place of Your Last Into the United States." When you entered the United States, U.S. Customs and Border Protection (CBP) likely provided you with Form I-94 (Arrival/Departure Record) at the port of entry. The Date of Your Last Arrival is the date you most recently arrived in the U.S.
If you arrived to the United States via air or sea after May 2013, CBP likely issued you an electronic I-94. Your I-94 Arrival/Departure Record should be available electronically on CBP's I-94 Website. Look for the "Place of Entry" on your I-94 record.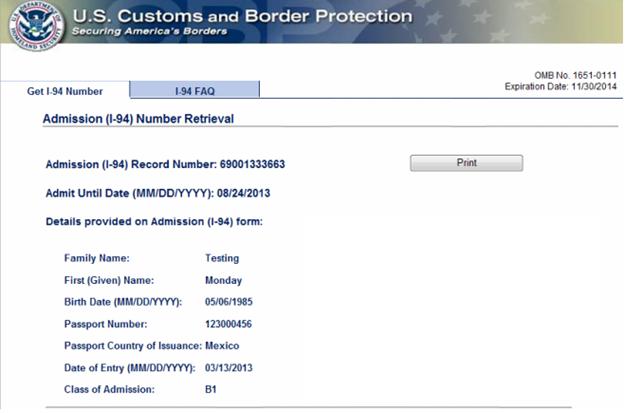 On the other hand, individuals who entered through a land border crossing typically receive a paper-based I-94 record. Also, CBP likely issued you a paper I-94 if you arrived at an air or sea port before May 2013. You can find the place of your last arrival within a stamp in the upper right hand corner of the I-94.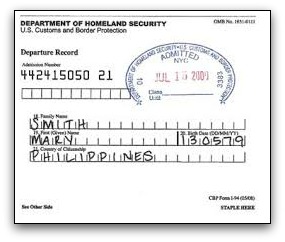 RECOMMENDED: How to Find an Electronic I-94 Record
Mistakes on your I-765 application can cause costly delays or a denial.
Prepare your I-765 correctly and affordably with CitizenPath. The attorney-reviewed software guides you through the application and provides help to answer questions like this one. And personalized filing instructions help you to file your application today knowing that
you did everything right
! No credit card or signup required to get started.
Try it before you buy it >>
Place of Your Last Arrival – Without Inspection
If you entered the U.S. without inspection (without papers), there is no official record of your entry. You will have to use a place of entry based on a best estimate. This may be the case on I-765 applications related to Temporary Protected Status or Deferred Action for Childhood Arrivals (DACA). Use a location (city and state) that you believe to be accurate.
Port of Entry
In some cases, your port of entry to the U.S. could actually be in a foreign country. U.S. Customs and Border Protection maintains Preclearance operations in certain overseas locations to inspect travelers prior to boarding U.S.-bound flights. Therefore, your I-94 record (or passport) may have one place, but your physical arrival in the United States was in a different airport. In this case, use the port of entry where you were inspected by CBP.
RECOMMENDED: What is "Date of Your Last Arrival" on Form I-765?