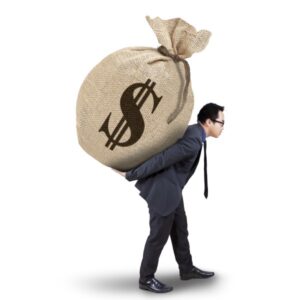 There are two different types of fees to consider when looking at the costs of green card renewal (or replacement): government filing fees and preparation costs. Over the last several years, the green card renewal cost has risen many times over. Certain individuals may qualify for a fee waiver that eliminates the government fee to renew a green card.
Because of the rising cost to maintain permanent resident status, many green card holders are taking steps to become a U.S. citizen instead.
USCIS Green Card Renewal Fee
Generally, you will need to pay a fee to U.S. Citizenship & Immigration Services (USCIS) when filing Form I-90, Application to Replace Permanent Resident Card. The fee applies if you are renewing or replacing your green card.
If you are renewing an expired green card or it will expire within the next six months, USCIS requires you to pay a fee of $540 at the time of filing. The total fee includes a $455 application fee and an $85 biometrics fee.
RECOMMENDED: Green Card Renewal Fee Keeps Climbing
Mistakes on your I-90 application can cause costly delays or a denial.
Prepare your I-90 correctly and affordably with CitizenPath. The attorney-reviewed software guides you through the application and provides help to answer questions like this one. And personalized filing instructions help you to file your application today knowing that
you did everything right
! No credit card or signup required to get started.
Try it before you buy it >>
Exceptions
There are very few exceptions to the USCIS green card renewal cost requirement. In addition to USCIS errors on a green card (that you must prove was not your own fault), you may be able to get a fee exception if USCIS mailed your card but you never received it. When USCIS issued your card but you never received it, there is no fee only when you can meet all of these criteria:
USCIS mailed the card over 30 days ago
It was returned to USCIS as undeliverable
You have not moved from the address you provided USCIS
Fee Waiver
USCIS does have a green card renewal fee waiver for certain individuals that qualify. To be eligible for a fee waiver, you must be able to meet one of the following criteria:
You or qualified members of your household are currently receiving a means-tested benefit. A means-tested benefit is one for which the individuals' income/resources determine eligibility and/or the benefit amount.
Your household income is at or below the 150% poverty level at the time you file. Check the current poverty levels for the current year at: Form I-912P, HHS Poverty Guidelines for Fee Waiver Requests.
You are experiencing a financial hardship that prevents you from paying the filing fee, including unexpected medical bills or emergencies.
You can learn more about the fee waiver and how to apply at www.uscis.gov/feewaiver.
Green Card Renewal Cost for Preparation
There are essentially three ways that you can prepare your Form I-90, Application to Replace Permanent Resident Card.
Do It Yourself
You may download Form I-90 from the USCIS website and use the instructions to prepare the application by yourself. Unfortunately, USCIS rejects almost 10% of applications due to mistakes and missing information. These errors can delay an application by several weeks and result in denials in the worst cases. There is no cost to prepare a Form I-90 by yourself. Download it now >>
CitizenPath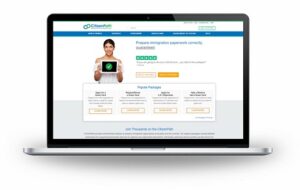 Created by attorneys, CitizenPath is an affordable online service to help you prepare Form I-90 correctly. The website will provide simple, step-by-step instructions for preparing Form I-90 and will also alert you if you answer questions in a way that could cause delays or create problems for your application. We make the renewal process simple. It only takes about 15 minutes, and CitizenPath guarantees that USCIS will approve your Form I-90 application. Try it now >>
Lawyer
An experienced immigration attorney will always provide the best results, and an attorney is the only person that can provide you with advice or legal strategy if you have an arrest record or immigration violations. Costs vary but are generally $300 to $500 to prepare Form I-90 but will cost significantly more if you require additional assistance due to criminal or immigration problems. Contact a lawyer >>