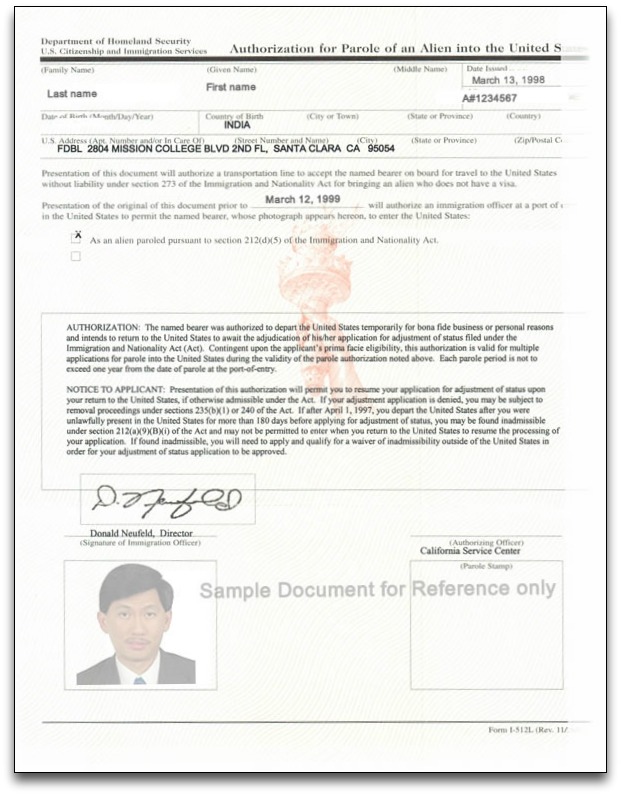 With the federal court order on December 4, 2020, U.S. Citizenship and Immigration Services (USCIS) was directed by a judge to accept DACA travel authorization requests once again. It gives certain DACA recipients the freedom to temporarily depart the United States for urgent humanitarian reasons or significant public benefit. Unfortunately, DACA recipients won't be able to travel for any reason.
DACA travel authorization comes in the form of an advance parole document. The court ruling means that USCIS must be begin accepting applications for advance parole through DACA and grant the advance parole document when the request meets eligibility requirements.
Why DACA Recipients Need Travel Authorization
DACA recipients must obtain an advance parole document before departing the United States. If you travel outside the United States on or after August 15, 2012, without first receiving advance parole, your departure automatically terminates your deferred action under DACA.
Eligibility for DACA Travel Authorization
USCIS will only grant advance parole for travel outside the United States to DACA recipients pursuant to the new guidance, which provides for a determination that parole is for urgent humanitarian reasons or significant public benefit.
In other words, persons with DACA status can't travel for any reason. Unfortunately, traveling to a home country for vacation, to reconnect with family or for a friend's wedding are not valid reasons to obtain DACA travel authorization.
According to previous guidance from USCIS, they will generally grant DACA travel authorization for the following reasons:
Travel to support the national security interests of the United States;
Travel to support U.S. federal law enforcement interests;
Travel to obtain life-sustaining medical treatment that is not otherwise available to the alien in the United States; or
Travel needed to support the immediate safety, wellbeing or care of an immediate relative, particularly minor children of the alien.
RECOMMENDED: Traveling Abroad with Advance Parole for DACA
Mistakes on your DACA application can cause costly delays or a denial.
Prepare Forms I-821D, I-765, and I-765WS correctly and affordably with CitizenPath. The attorney-reviewed software guides you through the application and provides help to answer questions like this one. And personalized filing instructions help you to file your application today knowing that
you did everything right
! No credit card or signup required to get started.
Try it before you buy it >>
Cautionary Notes for DACA Travelers
Parole into the United States is not guaranteed. As has always been the case, foreign nationals are subject to immigration inspection at a port-of-entry to determine whether they are eligible to come into the United States. That means that the Customs and Border Protection officer (or other immigration official) has tremendous authority at the time of entry. The officer can deny entry if he or she believes there is any reason you don't meet the requirements.
Previous time in an unlawful status, past immigration violations, and criminal offenses can all create a problem for a DACA recipient trying to enter the U.S. with advance parole. For this reason, it's always best to discuss you plans with an immigration attorney before applying for the DACA travel authorization.
RECOMMENDED: Risks of Traveling on Advance Parole