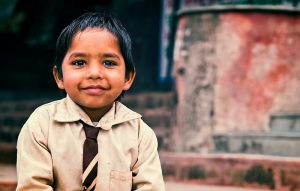 During the time you are waiting for the Form I-130 approval, your child could reach age 21. For the purposes of immigration, U.S. immigration law generally defines "children" as persons under the age of 21. Therefore, reaching a 21st birthday could prevent sons and daughters from immigrating. The Child Status Protection Act (CSPA) prevents many children from "aging out" of eligibility for permanent residence.
However, the CSPA doesn't apply to all children in all situations.
Aging Out Problem
Immigration law defines a child as an individual who is unmarried and under the age of 21. Historically, many child beneficiaries were aging out because of large backlogs and long processing times for visa petitions. Once they turned 21, the law didn't consider them children for immigration purposes. This could be devastating for a family trying to re-unify.
Child Status Protection Act (CSPA)
Congress recognized this problem and passed the Child Status Protection Act (CSPA). The CSPA changed who qualifies as a child for purposes of immigration. The CSPA took effect on August 6, 2002, and permits certain beneficiaries to retain classification as a child, even if he or she has reached the age of 21. The law protects family-based immigrants, employment-based immigrants, and some humanitarian program immigrants (refugees, asylees, VAWA) from aging out.
Mistakes on your I-130 can cause costly delays or a denial.
Prepare your I-130 petition correctly and affordably with CitizenPath. The attorney-reviewed software guides you through the petition and provides help to answer questions like this one. And personalized filing instructions help you to file your petition today knowing that
you did everything right
! No credit card or signup required to get started.
Try it before you buy it >>
CSPA Eligibility Criteria
To be eligible for the Child Status Protection Act, all of the following must be true:
Must be the beneficiary of a pending or approved visa petition on or after August 6, 2002.
The beneficiary must not have had a final decision on an application for adjustment of status or an immigrant visa before August 6, 2002.
The child must "seek to acquire" permanent residence within 1 year of a visa becoming available. Generally, USCIS interprets "seek to acquire" as filing of a Form I-485, Application to Register Permanent Residence or Adjust Status, or submit Form DS-230, Application for Immigrant Visa.
You can learn more about the additional rules and eligibility criteria at USCIS.gov.
RECOMMENDED: Starting the Family-Based Green Card Process
How CSPA Works for Immediate Relatives
If the petition (Form I-130, Petition for Alien Relative) was filed by a U.S. citizen parent for his or her child, the beneficiary's age "freezes" on the date of filing. If the petition (Form I-130) was filed by a permanent resident parent and the parent naturalizes before the beneficiary turns 21, the beneficiary's age "freezes" on the date the petitioner naturalized.
How CSPA Works for Preference Categories
CSPA allows the time a visa petition was pending to be subtracted from the beneficiary's biological age at the time of visa availability so that the applicant is not penalized for the time in which USCIS did not adjudicate the petition.